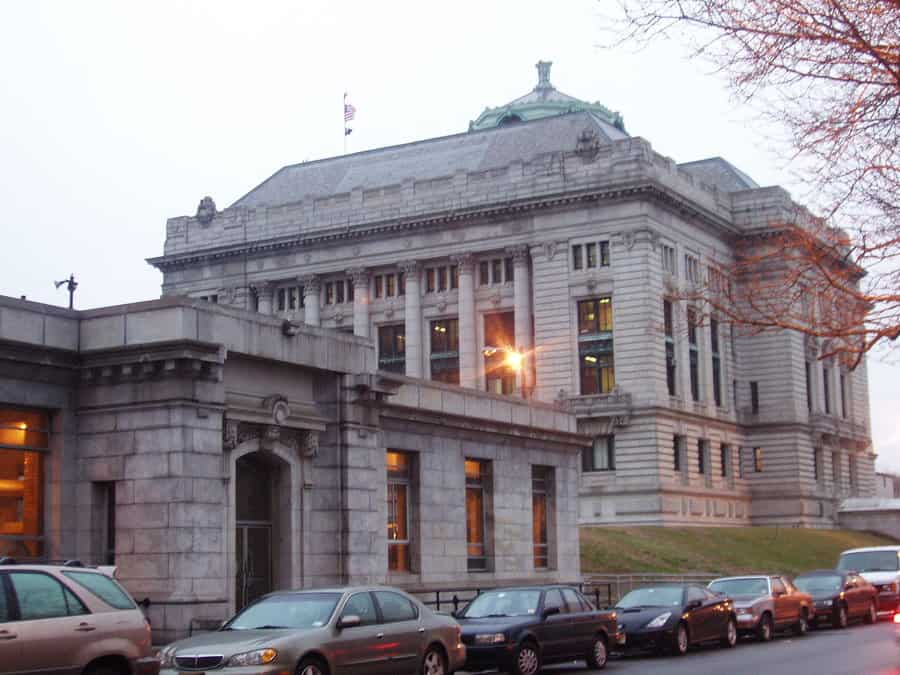 Gov. Christopher Christie recently gave a conditional veto to a bill that would allow birth certificates to be issued in all Hudson County municipalities, after a scandal stopped the practice years ago.
But local legislators say they will try to change the bill to meet the governor's creiterals for signing.
In a 2005 scandal, employees of Hudson County were charged with illegally providing birth certificates after a federal probe uncovered a scheme to create false identities. As a result, for over a decade, residents in Hudson County have had to go to Trenton to get a copy of a birth certificate except in municipalities with their own office of vital statistics.
The U.S. Justice Department banned the county from issuing birth certificates for people not born in the United States, and ruled that only birth certificates issued by the state out of Trenton would be considered authentic.
A bill that would have restored Hudson County's ability to provide birth certificates was conditionally vetoed on Feb. 7 by Christie. He said the ban was instituted by the U.S. State Department, and that any birth certificate issued as a result of state action would be useless.
Christie is asking local officials to get guarantees from the U.S. State Department that birth certificates issued out of Hudson County would be valid.
"This veto violates common sense," said Jersey City spokeswoman Jennifer Morrill. "This bill's sole purpose was aimed at making the lives of Jersey City residents easier. Why this would be vetoed makes very little sense."
The U.S. State Department relies on thousands of offices nationwide that serve as processing centers for applications, places where identification of the people applying is verified. These include public libraries, state and county offices, and post offices.
Seeking to restore powers
Seeking to restore to all Hudson County towns the ability to issue birth certificates to non-U.S born people, Assembly members Angela McKnight, Nicholas Chiaravalloti, and Raj Mukherji and State Senators Sandra Cunningham and Brian Stack introduced legislation that passed both houses in December. The bill would have allowed Hudson County to resume issuing these birth certificates starting on Sept. 1, 2017.
Chiaravalloti said he was very disappointed at the veto, saying that the scandal was more than 13 years ago and that Hudson County has long rectified the situation.
McKnight said she and other legislators are pursuing the matter on the federal level in order to meet the governor's mandate.
_____________
"Steps have been taken to prevent it from happening again." – Nicholas Chiaravalloti
____________
The ban has affected many people besides the foreign born, since any copy of birth certificates issued out of the county's office of Vital Statistics cannot be used for obtaining a passport and is not recognized as legitimate by federal agencies.
Even people born in Jersey City are required to obtain legal copies from Trenton, which is both costly and time consuming. The process can take months if done by mail, often posing problems for people who need the documents for divorce settlements, the settling of estates and other such issues.
While the state Motor Vehicle Commission accepts some Hudson County issued birth certificates for purposes of obtaining a driver's license or legal identification, it accepts only people born in 1965 or later.
Currently birth certificates can only be obtained through Trenton or through municipal offices such as Bayonne, Kearny, North Bergen, Weehawken, and Hoboken, which have these vital statistics services.
A result of an identity scheme
Anti-terrorism legislation that went into effect just after the terrorist attacks on Sept. 11, 2001 set strict new rules of identification. Birth certificates and passports are among the key documents needed to obtain a driver's license and other similar identification. A person seeking to obtain a driver's license or its equivalent state-issued identification must provide proof of identity that includes things like library cards, credit card statements and such. But birth certificates and passports are considered the most valid proofs.
In 2003, the state attorney general's office indicted 16 people, many residents of Hudson and Passaic counties, in connection with supplying false information in order to obtain valid U.S. passports. They were accused of using fictitious names or presenting false documents including birth certificates, Social Security cards, New Jersey Motor Vehicle documents, and other government paperwork.
Most of those involved were residents of Jersey City, Union City, and other parts of the state, who later pleaded guilty and were either deported or sentenced to jail.
In 2004, federal agents closed down the Hudson County Office of Vital Statistics after some workers there were caught allegedly selling false identification. For several years, the office was not allowed to issue birth certificates or passports.
In two raids conducted in 2004, federal agents seized records that were dated back to 1902 in an attempt to uncover a counterfeit birth certificate scheme. Eventually, one of the employees was charged and convicted. But as a result, the county was prohibited from issuing passports or birth certificates, with state officials saying that they could not rely on the information in applications processed in Hudson County.
The closing of the Hudson County office was at the time seen as significant, although it was not related to terrorism.
In 2005, after intervention by then-Rep. Robert Menendez, the county office was allowed to resume issuing passports, but not birth certificates.
In an agreement to allow the county to again issue passports, the federal and state governments put barriers in place to prevent possible sale of false identities. One of these was to prohibit the issuing of birth certificates – a key document needed to obtain a passport as well as other identification.
Al Sullivan may be reached at asullivan@hudsonreporter.com.