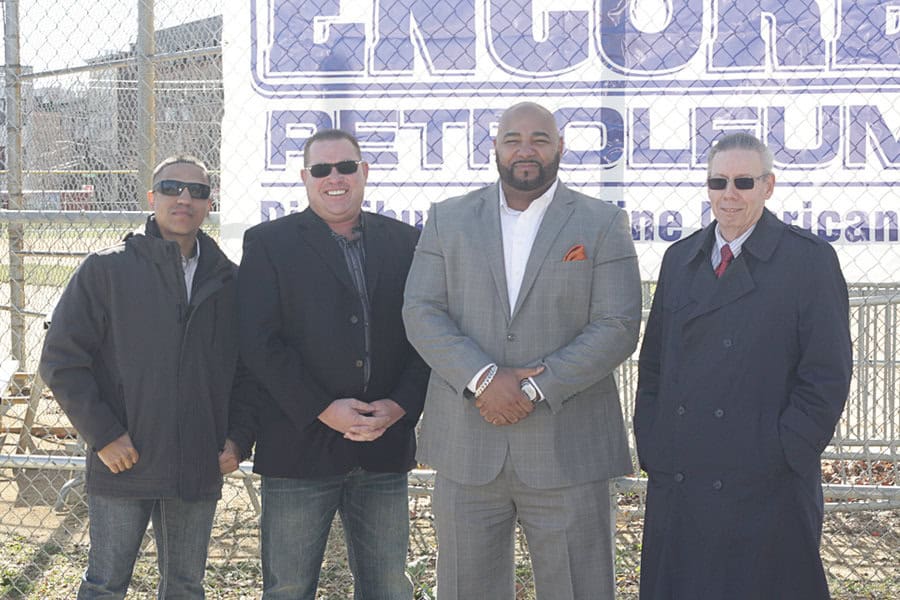 After helping local organizers rescue the Pershing Field Pony League last year, Bayonne-based Encore Petroleum has donated $5,000 to baseball and softball programs to help cover the cost of allowing 75 under-privileged kids to play this year.
_____________
"I grew up here. I played in these parks. I came from humble beginnings just like many of these kids did." – Luis Lebron
____________
Pony League President Omar Navarro called it "a generous thing" for the company to do, although Luis Lebron, Encore president, said he is simply giving back to the community:
"I'm from the [Jersey City] Heights. I grew up here. I played in these parks. I came from humble beginnings just like many of these kids did."
The season, which starts in April, is currently registering kids, at $65 per child. As in last year, families with multiple kids in the league get a discount after the first child for a fee of $55 each. The league is open to boys and girls, ages 4 to 18.
But the gift from Encore, however, waives the fees for 75 needy kids.
To qualify for free registration, a family must demonstrate it meets the state guidelines for welfare eligibility, Navarro said.
A league reborn
The Pershing Field Babe Ruth baseball and softball league came under new management last spring, and the new leaders of the organization sought to make the league more affordable.
The group took over in 2015 after the baseball season ended and found things were worse than they thought. The program lacked equipment and suffered from dilapidated facilities and lack of funds.
Two groups of leaders have battled for control of baseball programs at Pershing Field. A group headed by a number of Jersey City police officers wrested control of the league when parents complained that kids were not getting the equipment they needed, playing time, or even the trophies they earned when they did play.
Volunteers from the Jersey City Home Depot on Route 440 joined Pony League baseball members and parents to help get the field, dugouts, club house, and concession stand ready for opening day last year.
Home Depot donated the materials, including paint and new cabinets for the club house. Volunteers from the store leveled the playing field, refurbished the bullpen, and repaired the snack bar. Community support included significant donations from Goya Foods and Home Depot, both located in Jersey City, as well as Encore.
Lebron said last year, his company was one of the sponsors for the league, but this year, he wanted to do more.
"We started our company about five years ago," he said. "We're doing well. This is a way we can give back."
He said the league teaches kids a number of things such as how to succeed, team work and other skills, and the league provides an opportunity for kids to do something productive
Last year, after a shakeup in administration of the league, more than 330 kids signed up.
"We're hoping to sign more than 500 this year," Bob Baker, League vice president
Registration is held on Saturdays from 10 a.m. to 1 p.m. at the Heights Vietnam Veterans Memorial Community Center in Pershing Field. The league is open to children ages 4 to 18 years old, from Jersey City and beyond.
Al Sullivan may be reached at asullivan@hudsonreporter.com.