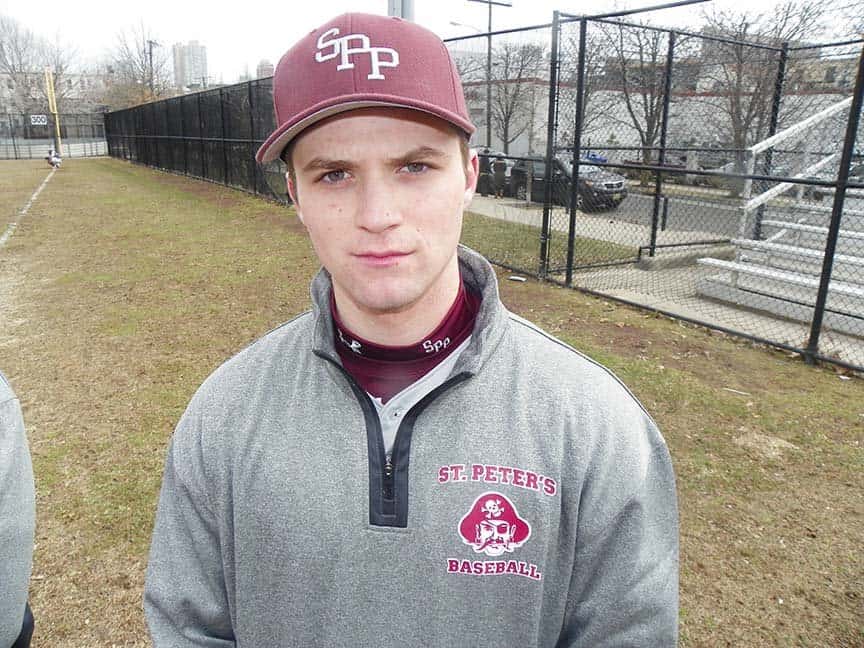 The time you won your town the race,
We chaired you through the marketplace;
Man and boy stood cheering by,
As home we brought you shoulder-high.
To-day, the road all runners come,
Shoulder-high we bring you home,
And set you at your threshold down,
Townsman of a stiller town.
Smart lad, to slip betimes away
From fields where glory does not stay
And early though the laurel grows
It withers quicker than the rose.
Eyes the shady night has shut
Cannot see the record cut,
And silence sounds no worse than cheers
After earth has stopped the ears:
Now you will not swell the rout
Of lads that wore their honours out,
Runners whom renown outran
And the name died before the man.
So set, before its echoes fade,
The fleet foot on the sill of shade,
And hold to the low lintel up
The still-defended challenge-cup.
And round that early-laurelled head
Will flock to gaze the strengthless dead,
And find unwithered on its curls
The garland briefer than a girl's.
— A.E. Houseman, "To an Athlete Dying Young," written in 1896
A.E. Houseman certainly had the emotions right, with the words that flowed in print more than 120 years ago.
St. Peter's Prep has suffered yet another tragedy to a former standout athlete, this one perhaps the most painful, because there is no one alive who can make sense of it all.
Dan Cooney was the Hudson Reporter Most Valuable Player just two years ago. He was a pitcher who led the Marauders to a school-record 26 wins, winning six games, posting a 2.13 earned run average. He was also a standout with the bat, batting .440 with 27 RBI. He earned the right to play baseball at Babson College, where he was a sophomore, recovering from recent Tommy John surgery to his pitching (right) elbow.
But for some reason – and no one seems to know why – Cooney threw himself in front of a moving freight train in Massachusetts early last Sunday morning, ending his life before his 21st birthday.
It left the St. Peter's Prep baseball community in a complete state of shock, because this was a kid who literally had the world by the short hairs. He was a college baseball player earning a great education at a solid school. He had a vibrant, fun-loving personality, filled with jabs and self-deprecating humor. He was alive and fun and had so much to live for, but now he's gone and no one can fathom the idea.
"He's the last kid I thought who would put himself in danger," said T.J. Ward, Cooney's former teammate and the two-time Hudson Reporter Player of the Year in 2013 and 2014. "To say I was shocked would be an understatement."
"I think we were all shocked about how this transpired," said St. Peter's Prep head coach Pat Laguerre. "What makes it more painful that in his time of obvious need, he felt like he had no place to go and no one to turn to. He felt like he was so alone, but there were so many people who cared for him. We're all devastated. It's heartbreaking. It's hard to wrestle with the fact that he's gone."
Both teammate and coach were asked how they would remember Cooney.
"He was always cracking a smile, telling some sort of sarcastic joke," Ward said. "He was always so happy-go-lucky. He never felt pressure. He almost had this slight arrogance because he always wanted to be the best."
Ward said that Cooney let him know when the Hudson Reporter named him the MVP of the county, an honor he received from other publications and news services as well.
"He wanted to say that he was now better than me," said Ward, who is currently playing shortstop for the University of Hartford.
Laguerre recalled the diligent Cooney.
"My lasting memory is of a kid who worked really hard to get better and finished his career off strong," Laguerre said. "He validated what we thought he could do. He was a very funny kid off the field, but on the field, he was dead serious. He was real focused and driven. We spoke a lot and shared a lot.
Added Laguerre, "Danny was always around. His personality enabled him to make himself available to all three levels of our program. Our senior class was very familiar with Danny."
Cooney is just the latest in a litany of former St. Peter's Prep student/athletes who have died way too young.
Going back to my days at Prep, we lost two excellent basketball players in Nick Kapakos and Kevin Stawicki, both gone before their 17th birthday. A few years later, John McGovern, another fine basketball player, dropped dead on the floor playing basketball in Rhode Island. John had not reached his 25th birthday.
A little later, in the late 1980s, we closely watched and covered Jeff Kachel's ongoing saga of battling leukemia and how much of a struggle it was for him to remain alive, but leukemia won out before my friend Jeff reached 20 years old.
We then had equipment manager Jerome "Gee" Pederson, the do-all for the Prep football team die unexpectedly before his 26th birthday.
Cross country runner Kyle Witkowski was the best runner in the county when he was killed in a car accident before he graduated from Grand and Warren in 1998.
Dan Finn was an excellent soccer and basketball player at the Prep and had just started college when he was struck by a car and killed in Myrtle Beach, S.C in 2004. His family organizes a top flight basketball tournament in his memory every year at the Jersey City Armory.
B.J. Giannone was a great swimmer who died right after competing in a swim meet before he graduated from Prep in 2011.
Devin Ruiz was a fine wrestler at Prep and a classmate of Giannone's in 2011. Ruiz graduated from Prep, but died two years ago.
And in July of 2016, Prep junior Jeffrey Hoens, a goalie on the Prep hockey team, died while diving and spear fishing in the Shark River Inlet near Avon-by-the-Sea.
"I can't explain it," Laguerre said. "We've had our share of tragedies. Maybe it's the fact that we're so high profiled. This is a kid who is just two years removed from the Prep community."
So this is another tragedy for the close community at Grand and Warren to deal with. There's a slogan that is prominent at Prep, which says, "Prep Man for Life." That's what you sign up for when you enroll. I became a proud member of the St. Peter's Prep community in September of 1975 and graduated in 1979. And believe me, I'm a Prep man until I die.
But it's so difficult to deal with when it is something as tragic as this.
"You never know what someone is thinking," Ward said. "It hurts more because he put himself in that situation. If it was a freak accident, maybe it would be different."
"He was a great friend, a really good friend," Laguerre said. "He would send me texts all the time."
Just last Tuesday, Cooney sent Laguerre a text congratulating the coach on his 300th career victory. Four days later, Cooney was gone.
"He was a great friend to all the kids he was around," Laguerre said. "It's just a damn shame."
The Prep family will mourn once again, but survive. The Cooney family will have this tragedy linger unfortunately forever.
Jim Hague can be reached via e-mail at OGSMAR@aol.com. You can also read Jim's blog at www.jimhaguesports.blogspot.com.