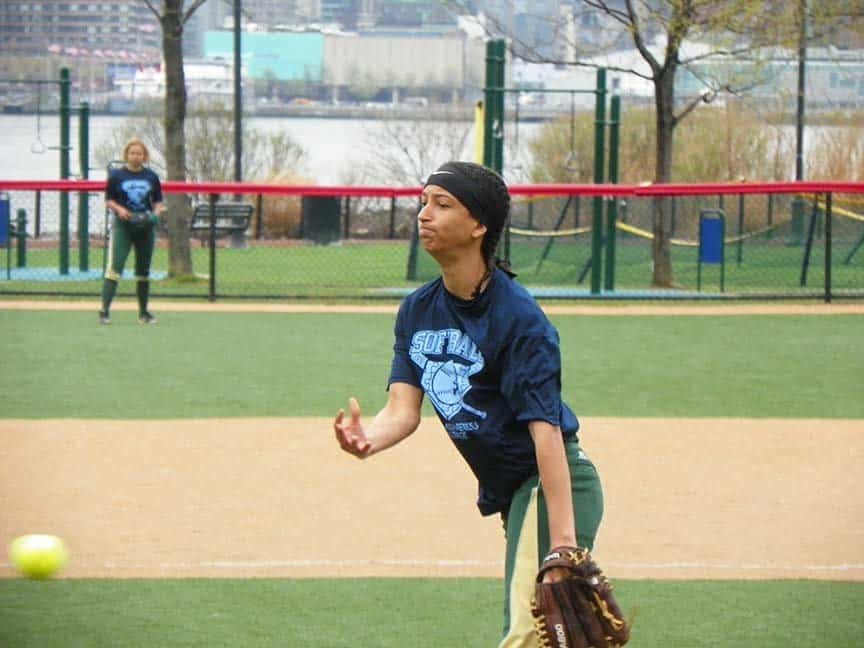 It's been a crazy local high school softball season, with several of the perennial Hudson County favorites falling on some tough times and other teams that were once considered also-rans are now also in the hunt for a possible county title.
What was once perceived to be impossible and improbable is now a reachable goal for some teams in a topsy-turvy kind of campaign.
Of all the teams that have enjoyed a reversal of fortune this season, there has probably been no bigger surprise than Ferris High School.
There isn't a soul alive who could have predicted that the Bulldogs would be among the Hudson County elite this season.
But sure enough, when the county coaches convene Tuesday night to determine the seeds for the annual Hudson County Tournament that will commence next weekend, Ferris, with its stellar 11-5 record, should be among the top five seeds in the county and should get home games for the first two rounds of the tourney.
Imagine that. The Bulldogs as a legitimate threat, as one of the higher seeds, as a team to watch as the tourney moves on past next weekend.
Veteran Ferris coach Mike Palughi, in his seventh year as the head coach of the Bulldogs, knew that his team would be vastly improved on the squad that posted a 10-13 record overall a year ago.
But even Palughi is somewhat startled with how much the Bulldogs have improved and how much they have skyrocketed to the county's elite.
"We had a feeling we could be competitive this year," Palughi said. "We're very excited to be 11-5 at this point. We have more wins than we had all of last year and we're still going. We have a strong group of juniors who have been together for three years. They know what they're supposed to do. I don't have to tell them to do everything. They know to get on the bus on their own, get off the bus and start warming up and been ready to play. We're more prepared for games than we ever have been. We have been getting timely hitting, good fielding and have a pitcher who throws strikes."
It sounds very simple in a game like softball, but not every team is blessed with all three components.
"I think Hudson County softball has been getting stronger throughout the county and we're just part of that," Palughi said. "I think other teams are starting to catch up with the better teams."
It means that programs such as North Bergen and Hoboken, two perennial contenders for the top spot in the county, aren't simply dominating like they did in years past.
In fact, just last week, the Bulldogs managed to defeat both North Bergen and Hoboken in the same week.
That idea was totally unfathomable and inconceivable in years past. But no longer.
"I have to say that being 11-5 is a good feeling," Palughi said. "It's all new to us. I don't know what we're going to be at the end of the year, but right now, it's a real good feeling to be where we are. The girls are working real hard and they are being rewarded for their hard work. It's always fun when you work hard and you win. You can see the hard work is paying off."
Junior Jaylene Sierra is perhaps the biggest reason for the Bulldogs' drastic turnaround. Sierra has really pushed herself to become an elite pitcher, emerging as one of the very best in the county.
"I think this year, she's learned how to pitch," Palughi said of Sierra, the daughter of Jersey City Little League legend Ben "Popo" Sierra from the Roberto Clemente Little League. "Instead of trying to get strikeouts every batter, Jaylene is learning to get batters out, mixing up her pitches, staying ahead in the count. Her father has helped her tremendously."
Now, the younger Sierra is drawing some attention as a possible college softball pitcher in two years.
"I definitely think she has the opportunity to pitch in college," Palughi said. "She has the determination and the skill set."'
Not only has Sierra been pitching tremendously, but she's also batting .457 with 28 hits, including two homers and 10 RBI.
Junior Maria Montes is the team's catcher. Sierra and Montes have been working together for ages, since they were in Little League softball together.
"Maria is a tough kid," Palughi said. "She's good behind the plate. She has a good reaction time and gets to a lot of balls. She has a good communication with Jay and they do a good job playing together."
Junior Candie Rodriguez is the team's first baseman. Rodriguez sits in the middle of the Bulldogs' lineup and has been the big run producer. Rodriguez had two doubles and four RBI in the team's stunning 9-2 thumping of Lyndhurst as part of Weehawken's Autism Awareness Challenge that brought 14 top softball teams to Weehawken to participate and raise funds for the great cause.
"She's our big RBI person, our main cog," Palughi said of Rodriguez, who is batting .367 with 18 RBI. "We're always looking for her to get the big hit."
Rodriguez had three hits and five RBI in the Bulldogs' thrilling 15-14 win over Hoboken.
Junior Alyssa Ruiz is the team's starting second baseman. This is Ruiz's first year of varsity softball.
Sophomore Jaclyn Collazo is the team's shortstop. Last year, Collazo led the team in hits with 30 as a freshman.
"She doesn't realize how talented she is," Palughi said. "She doesn't have to hit for power, but she does. She has a ton of potential. I expect big things from her over the next two years."
Arianna Herrera is only a freshman, but she's the Bulldogs' starting third baseman.
"She's been a great surprise," Palughi said. "She was with the freshman team first, then the JV [junior varsity]. She's worked her way up in just a couple of weeks and has become our No. 5 hitter. I love what she brings to the team."
Left field duties are being shared by a pair of sophomores in Samantha Eatman and Victoria Navarro.
Centerfield is manned by senior captain Vanessa Herrera, the team's lone senior starter.
"Everyone on the team looks to Vanessa to lead the way and she does," Palughi said of his cleanup hitter, who is hitting .388 with 19 hits, 16 runs scored and eight RBI. "She does everything to get the team ready. She's the team captain since she's been a sophomore. I let her take care of all the little things and that's one less thing I have to worry about. She's a tremendous team leader."
Freshman Desiree Rivera is the team's right fielder.
If you notice, this is a very young team that is just coming of age at the right time. With only one senior, Ferris is also a team that will make noise for the years to come.
"We feel we can compete right now," Palughi said. "The goal is to be among the top five this week. We'd love to get a home game for the county tournament."
As it stands now, the Bulldogs would more than likely get two home games, provided they win the first round game this weekend.
"Everything has to play out right for us," Palughi said.
Like it has been thus far this season – for the county's biggest surprise team in a year of surprises. Ferris winning softball games by the bunches is no longer a surprise. Teams like Lyndhurst, North Bergen and Hoboken all found out the hard way.
Jim Hague can be reached via e-mail at OGSMAR@aol.com. You can also read Jim's blog at www.jimhaguesports.blogspot.com.