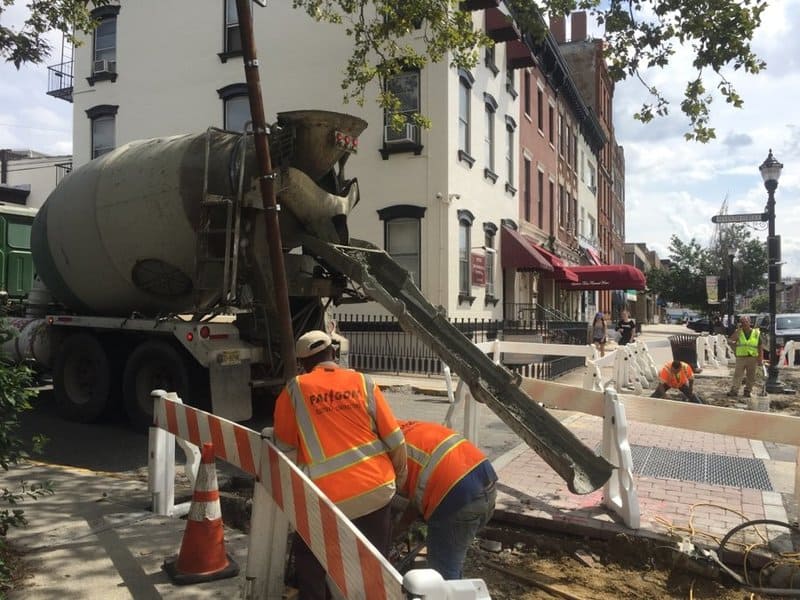 HOBOKEN — According to Hoboken Police Chief Ken Ferrante, a woman pushing a baby carriage was struck by a traffic light on the corner of Fourth and Washington streets in Hoboken on Tuesday morning.
"A woman pushing a baby carriage across the intersection of Fourth and Washington streets was struck by a traffic light which fell during the construction in the area," said Ferrante. "The light came down and it appears to have struck her arm, so she was taken to the hospital for x-rays. There were no signs of major injury."
Ferrante added that Sgt. William Montanez from the Office of Emergency Management shut down the site.
Washington Street is currently undergoing a multimillion dollar renovation as part of the city council approved Washington Street Redesign in which the city's aging infrastructure will be replaced, roads repaved, and new traffic lights will be installed among other safety improvements.
The fate of the woman or baby could have been worse. Four years ago, a baby girl in a stroller was killed after a pole fell on her near the waterfront in West New York. Her mother had been out for a stroll with her when a jitney bus slammed into the pole, causing it to fall. The mother was not injured. The tragedy led to the passage of "Angelie's Law" about jitney buses.