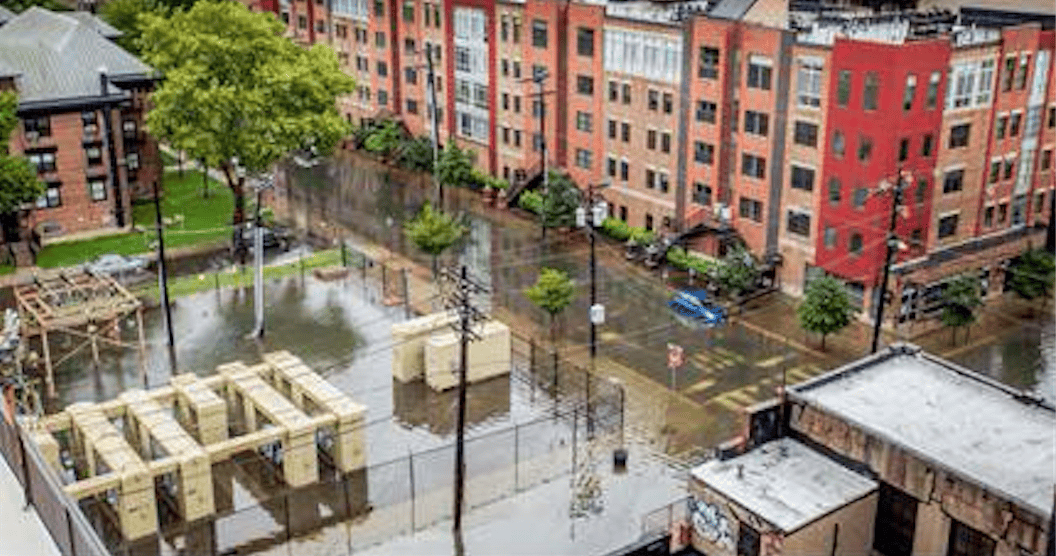 Hoboken's affordable housing laws may soon get an update, when the City Council introduced two ordinances sponsored by Councilwoman Vanessa Falco at the July 10 meeting.
The first ordinance would establish fees developers would have to pay into the city's Affordable Housing Trust Fund. The goal is to create a plan for how those funds would be used, ultimately creating buildings of affordable housing on city-owned land, according to Falco.
In fact, the council also passed a resolution during the July 10 meeting, sponsored by Councilman Ruben Ramos, urging the city to use the land it will obtain from PSE&G, the former Marshall Street Substation, for affordable housing.
"No new buildings of solely affordable housing units have been constructed in over 15 years," Falco said, noting that roughly 4,000 people are on the waiting list for affordable housing units in Hoboken and roughly 52 affordable housing units are currently tied up in litigation.
"Hoboken is facing an affordable housing crisis," she said, adding that people are being displaced because they can no longer afford to stay in town.
The second ordinance specifies distribution requirements of very low, low, and moderate-income units that a development must have. It updates the income limits for those units and gives residents on the affordable housing waiting list preference over non-residents.
It also establishes income limits in order to determine eligibility for affordable housing and sets rent increases for existing affordable housing units.
Trust fund contributions
If the ordinance is approved by the planning board and the city council on second reading, developers would pay a "developer fee" in addition to the normal municipal filing fees for planning/zoning/building permits etc., which will allow the city to ensure that any new development in town provides funding towards new affordable housing.
The fees would vary, depending on the type of development being constructed.
For residential developments, the fee would be 1.5 percent of the equalized assessed value (EAV), provided no increased density is permitted. The EAV is the assessed value of a property divided by the state's average ratio of assessed-to-true value for the city it is located in.
If the property is approved for increased density and receives a D variance from the Zoning Board, the city could impose a development fee of up to 6 percent of the EAV for each additional unit.
For non-residential developments, developers would pay a fee of 2.5 percent of the EAV of the land and improvements.
Some developments are exempt if they have been approved before the adoption of this ordinance, or are affordable housing developments, are developments where the developer has made a payment in lieu of on-site construction of affordable units, or are owner-occupied developments.
Developers will have the ability to appeal the fees by filing a challenge with the county Board of Taxation or filing a challenge with the director of the Division of Taxation.
These funds would be used for a number of projects, not only preserving and constructing new affordable housing, according to the ordinance. At least 30 percent of all development fees collected and interest earned would be used to provide affordability assistance to low- and moderate-income households in affordable units.
Affordability assistance programs may include help with down payments, security deposits, rent, homeowners' association or condominium fees and special assessments, emergency repairs, and low-interest loans.
Falco said she has spoken with developers about the pending ordinance. She said some "may not see the value in contributing to Hoboken's affordable housing, but I also spoke to some that are fine with it, as long as they know in advance what their contribution would be, in order to work that number into their interim cost agreements."
Falco said some council members had also expressed concern that the development fee would be a deterrent for commercial development, but Falco said she disagreed.
"I don't think so," she said. "I think people want to develop in Hoboken and if they want to develop, then this is the price they have to pay to help maintain and sustain the community they want to be a part of."
Residents first
The second ordinance amends the city's Affordable Housing ordinance, last updated in 2012, to divide affordable units equally between low- and moderate-income, and would give priority to residents over non-residents on the waiting list. If the building has an odd number of units, the extra unit would be designated low income.
Under the ordinance, at least 13 percent of the affordable rental units would be very-low income units, meaning they would be affordable to a household earning 30 percent or less of the regional median income by household size.
The very-low income unit would be counted as part of the required number of low-income units within a development.
In each building, at least 50 percent of the affordable units within each bedroom distribution would be designated a very-low or low-income unit, and if there is only one affordable unit, it must be designated a low-income unit.
Income limits for affordable housing units are also included in the ordinance.
The moderate-income limit for a household of four would be 80 percent of the regional weighted average median income for that size family. For a low-income unit for a household of four, the limit would be 50 percent of the regional weighted average median income for a family of four.
The limit for a very low-income unit for a household of four would be 30 percent of the regional weighted average median income for a family of four.
 For updates on this and other stories keep checking www.hudsonreporter.com and follow us on Twitter @hudson_reporter. Marilyn Baer can be reached at Marilynb@hudsonreporter.com.