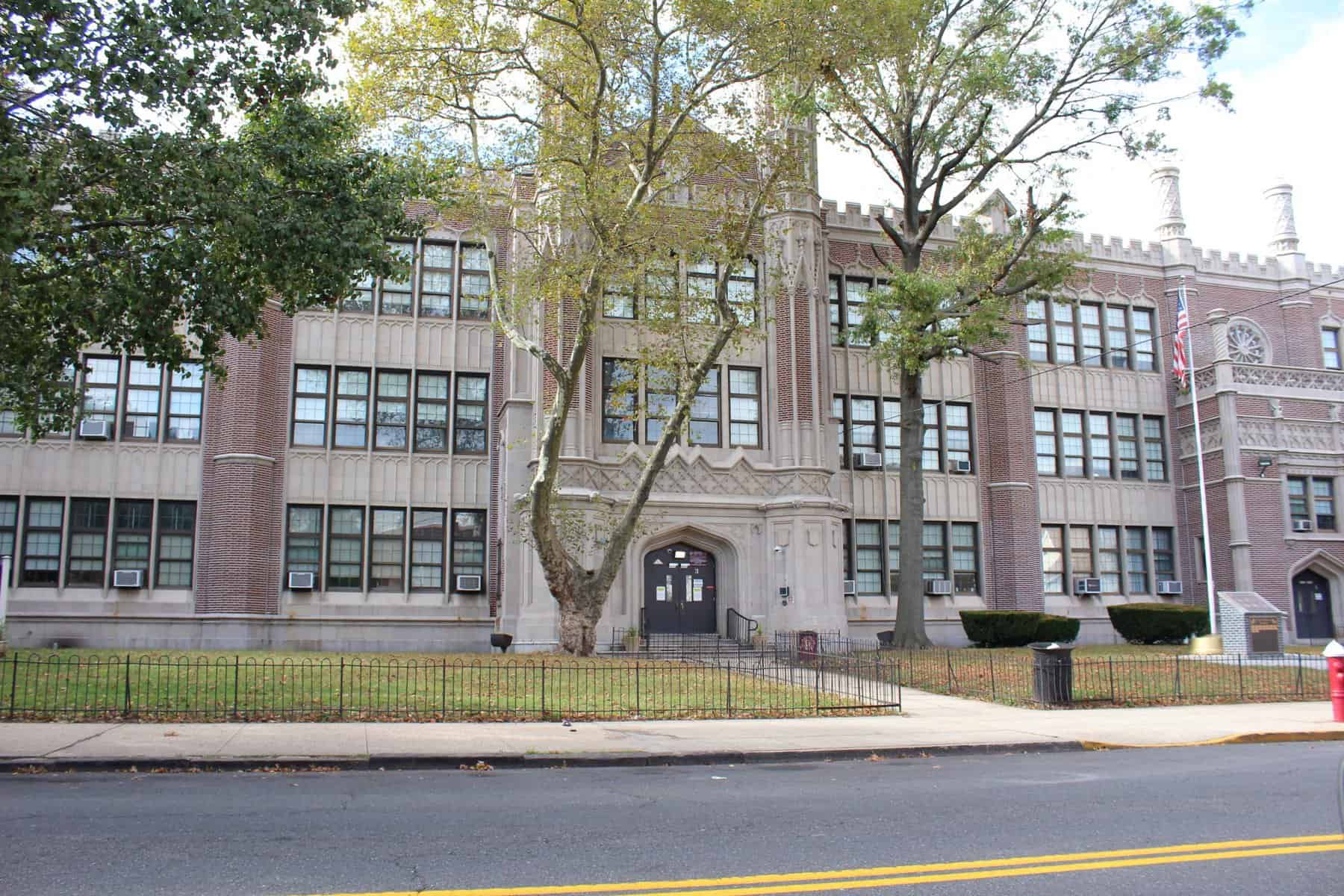 Fifteen candidates in the Bayonne Board of Education race are making their cases ahead of the Nov. 5 election.
'Commitment, Experience, Integrity' slate
The three incumbents, running under the same banner, are sitting Trustees Charles Ryan, Carol Cruden, and Denis Wilbeck, the board's vice president.
Ryan said it is beneficial to have relatives in the district. "It's good to have people on the inside who can tell you what's really going on," he said. "Reports say that everything is all unicorns and rainbows. But we were told that we were in great financial shape and could offer teachers a multi-year contract months before the 2018 layoffs occurred."
Ryan, a retired Bayonne Police officer, wants to expand school security. He also believes that the district has to re-inflate its budget.
At press time, Cruden and Wilbeck did not respond to emails requesting comment. Watch for updates to this story.
'Together We Can' slate
This slate is composed of Jan Patrick Egan, Lisa Burke, and Melissa Matthews.
Matthews, a clerk for the Bayonne's planning and zoning boards, reached a deal with the city to create a community garden program geared toward student's curricula, and launched a sign language class in the library.
She said that with the expected population growth, school expansions will be necessary.
She believes trustees should search for programs with outside companies at no cost to the district, and that many companies would agree for positive press.
Burke said that her priorities are more open communication between board trustees and members of the district, as well as transparency in funding.
She was among a several candidates with children in the special needs Individualized Education Program (IEP) who said that ensuring a child's needs, according to state standards, isn't easy.
"It's fueled me to correct what's going on here," Burke said.
Egan, a Bayonne native, is scoutmaster of Troop 25. "It's not our job to have a vision, our job is to facilitate all of our stakeholders," he said.
He believes students are missing out on certain experiences because standardized test scores have become so heavily weighted.
"It stems from the No Child Left Behind Act," Egan said. "There's an overriding motivation to spend money and time improving test scores, but in the process we forget what education is supposed to be about."
'Make Bayonne Great' slate
Charles Shephard, Evelyn Sabol, and Lauren Michelle Alonso of the "Make Bayonne Great" slate ran together unsuccessfully in 2018. All are well-aligned with Trustee Michael Alonso's platform.
Shephard said that he's running to "restore fiscal accountability to our school system." His concern for the district peaked when nearly 300 teachers were laid off in 2018.
Shephard said the sitting board mismanaged the budget, and that the layoffs were a result of long-term budget problems.
"The problem isn't with one segment of education or another, nor is there a lack of money," he said. "There is a big pot of money with a lot of hands in that pot grabbing as much as they can."
Alonso agreed that her slate's top priority would be budget cutbacks. She believes that senior residents should be exempt from paying school taxes.
She said the tentative proposal to reconstruct the Bailey School is "proof that the school board is rolling in money."
Alonso opposes a proposal that the cafeteria provide Halal food to Muslim students.
"The school board refuses to offer Kosher meals for Jewish students or vegetarian meals to vegans," Alonso said. "It even balks at serving fish on Fridays for Christians. Why the insistence on serving Halal Islamic Muslim Food?"
Sabol said in a letter to the editor that the governance of Bayonne's school district is not transparent enough, and that there isn't enough community outreach among Bayonne's current school board members to keep the public in the loop.
Going solo
Five candidates are running independently, to secure a single three-year term.
Anthony D'Amico is head coach of Bayonne's recreational wrestling program, and an assistant for Bayonne High School Wrestling. He's also a manager of the Cal Ripken Baseball League, and vice president of the Henry E. Harris PTA. He also has a child in the district who is currently receiving special services.
His priorities are maintaining the current school facilities and pushing to designate more PILOT (Payment in Lieu of Taxes) funding from developers toward the school district.
"We need to work with the city and these developers to ensure our children and staff are not being shortchanged to plug the structural deficit that this city has had for years," he said.
Melissa Godesky-Rodriguez is a Bayonne native with a son in the special needs program. She is in the Lincoln School's Parent Teacher Organization.
Godesky-Rodriguez said that better outreach should be available for the parents of students with special needs.
She also believes the district should obtain more grants and other funding.
"There need to be better community engagement partnerships between the city and Bayonne Board of Education," she said. "Student achievement and retaining our best educators are at the top of my list."
She also believes that the district's classrooms are overcrowded, and wants to alleviate the high teacher-student ratio.
Stephanie Glover-Wilson is the founding head of Hunger Free Bayonne, a nonprofit that feeds hundreds every Saturday.
She is running under the slogan "Feed Your Knowledge." As a first-time candidate who has never run for political office, she hopes to bring diverse voices to meetings.
"I'm here to learn, and build a team of different people," she said. "If our team is made up of people who all look the same, act the same, and speak the same, it's not a diversified team."
She believes money should no longer be divested from Bayonne's school district to outsourced special-needs programs and other initiatives.
"Other communities aren't putting money back into our community," she said.
"I'm willing to ask questions, and I won't be a yes person," Glover-Wilson said. "If I'm on the board, we're not going to get paid to hold a three-hour meeting just to meet for an hour and spend the other two sitting around having lunch."
Leo J. Smith Jr. has been an assistant superintendent, vice principal, and teacher in Bayonne public schools during a 44-year career. He is a former business administrator with the Board of Education.
Smith hopes to capitalize on this experience.
He wants more funding and staff for the special needs program, which currently represents 15 percent of the student population. He said the current child study team for the special needs program is at its "breaking point."
Smith supports school construction.
"Our schools' average age is about 83," he said. "While touring the county it seems that every other community has been steadily replacing their schools with new modern facilities."
Smith said that the district should enroll in the federal After School Student Meals program, which is run at no cost to the district. It's reimbursed by federal and state funding. He also wants playground supervision programs after school.
Sharma Montgomery is an Air Force veteran who ran for a First Ward Council seat in the 2018 election.
Her top priority would be expanding vocational programs and career-oriented curricula.
Two of her children successful have successful careers thanks to programs that BHS once had.
"These things happened because of programs the system offered which allowed my children to flourish, and I'd like to expand these kinds of opportunities," Montgomery said.
Montgomery said that decisions could be reached with greater ease if fewer board members were exempt from voting on certain matters.
"We just don't have a quorum to advance things we need on the board agenda without invoking the Doctrine of Necessity, and our representatives should not have conflicts," she said.
For updates on this and more stories check hudsonreporter.com or follow us on Twitter @hudson_reporter. Mike Montemarano can be reached at mikem@hudsonreporter.com.