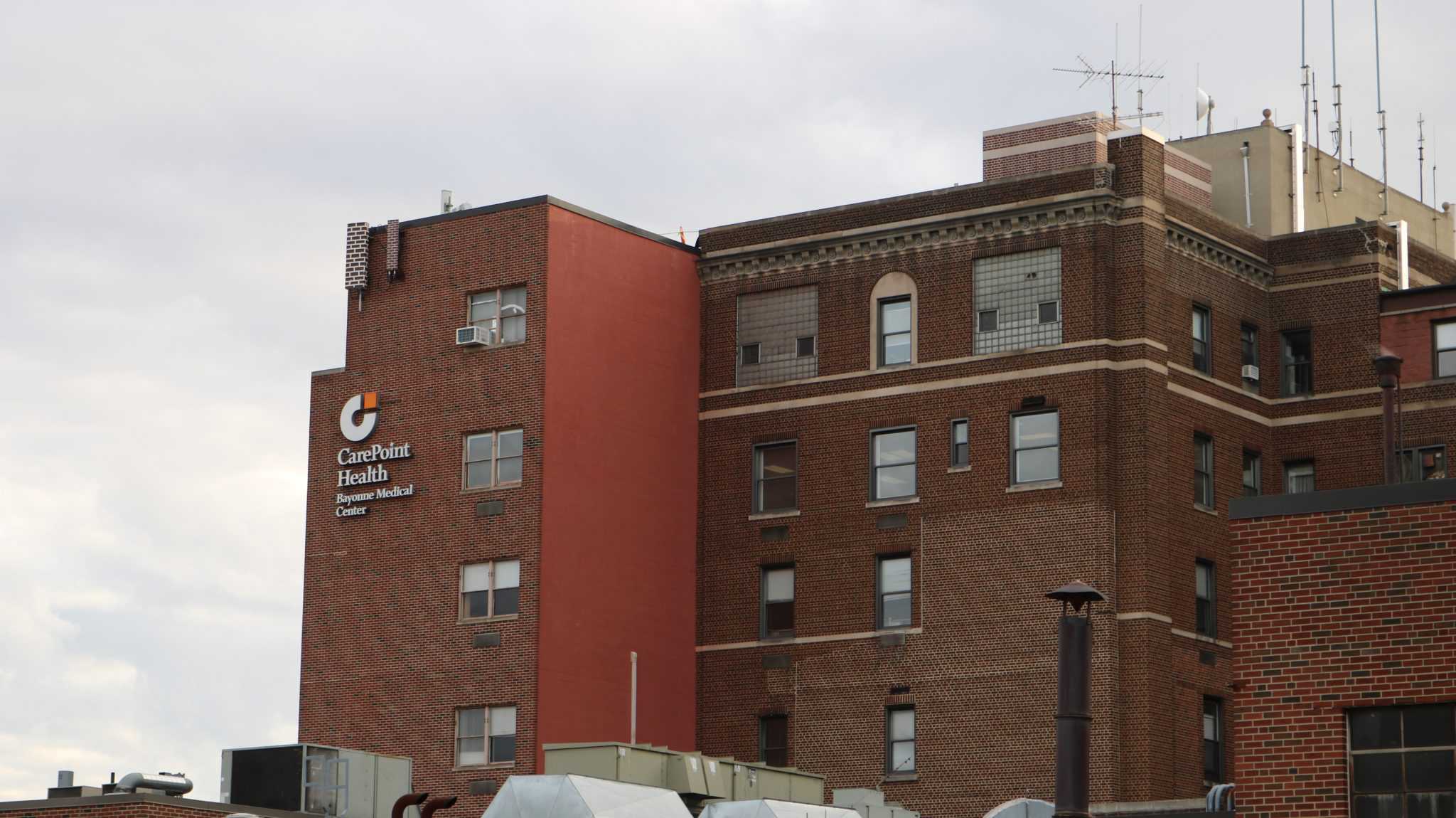 Health care provider CarePoint's efforts to liquidate its hospital assets in Hudson County have led to a complex legal action involving all three of its hospitals and Avery Eisenreich, owner of Alaris Health.
A new lawsuit alleges that Eisenreich, the new landlord of Bayonne Medical Center (BMC), plans to turn that hospital into a nursing home and names Eisenreich, Alaris, and MPT of Hoboken TRS as defendants.
Bayonne Medical Center had previously been owned by CarePoint, which has dissolved and has been liquidating its assets. That includes selling Bayonne Medical Center, Christ Hospital in Jersey City, and Hoboken University Medical Center.
CarePoint Health is represented in the suit by HUMC Holdco LLC, a leading member in CarePoint's ownership group. HUMC Holdco claims that Eisenreich attempted to thwart negotiations to maintain BMC's operation as a hospital by discouraging potential buyers.
The city of Bayonne and other parties who want to preserve Bayonne Medical Center as a full-service hospital have referred to Alaris Health as a nursing home operator. The company's website says it provides short-term and post-hospital rehabilitation and long-term specialty care in its health centers throughout Hudson County, including in Jersey City, Guttenberg, Secaucus, Union City, and Kearny.
In plain English, the Dec. 20, 2019 amended version of the complaint claims that Eisenreich intentionally disrupted the negotiations between CarePoint Health and an unnamed potential bidder who would have continued to operate BMC as a hospital.
"Eisenreich's admitted intent is to cause Bayonne Medical Center to close as an acute care hospital to enable him to "repurpose" it as a long-term care facility or nursing home similar to the facilities that Defendant Alaris Health (and Eisenreich) operates," HUMC Holdco LLC alleges in the suit.
"Plaintiffs have learned from at least one prospective bidder for Bayonne Medical Center that Eisenreich is encouraging that party to wait for Bayonne Medical Center to file for bankruptcy protection before submitting a bid," HUMC Holdco said in the lawsuit.
HUMC Holdco is suing to put a temporary restraining order in place to prevent Eisenreich from further disrupting the negotiations involving BMC, and "to preserve the status quo," the lawsuit reads.
In the suit, HUMC Holdco alleges that it will be irreparably harmed in its efforts to preserve the hospital's continuing access to the real estate it operates on as well as the hospital's ability to provide uninterrupted care to patients.
Christ Hospital at issue
According to the suit, Eisenreich's alleged actions also may threaten the future of Christ Hospital in Jersey City.
HUMC Holdco also claims that Eisenreich engaged in discussions with Robert Wood Johnson Barnabas Health (RWJBH) concerning a new lease between RWJBH and Hudson Propco, the entity that owns Christ Hospital's real estate, without involvement of the other members of Hudson Propco.
The suit alleges that Christ Hospital may also be at risk of closing due to the actions of Eisenreich. HUMC Holdco claims that Eisenreich has interfered with its ability to negotiate definitive documents with RWJBH, which may prevent Christ Hospital from finalizing the deal with RWJBH. If the deal falls through, Christ Hospital allegedly is at risk of closing.
The potential purchase of Christ Hospital by RWJBH was intended to facilitate the financial viability of BMC, the complaint alleges.
Conspiracy alleged 
HUMC Holdco also alleges Eisenreich purchased the membership interest of MPT of Hoboken in HUMC Opco, the Hoboken real estate, and the Bayonne real estate from MPT of Hoboken TRS without HUMC Holdco's knowledge or consent.
Labeled the "Eisenreich Offer" in the lawsuit, HUMC Holdco claims the deal between Eisenreich and MPT of Hoboken was illegitimate.
MPT of Hoboken and HUMC Holdco both own the membership interests in HUMC Opco, the entity that owns and operates Hoboken University Medical Center. MPT of Hoboken allegedly failed to comply with its obligations under an agreement with HUMC Holdco and did not share news of the "Eisenreich Offer."
Instead of informing HUMC Holdco as required per their agreement, MPT of Hoboken allegedly conspired with Eisenreich to conceal the offer and executed a confidentiality agreement on Oct. 15, 2019.
Allegedly, MPT of Hoboken and Eisenreich executed a series of purchase agreements unbeknownst to HUMC Holdco. The deal effectively sold the Hoboken real estate, the Bayonne real estate and MPT of Hoboken TRS's membership interest in HUMC Opco to Eisenreich.
The lawsuit alleges that Eisenreich posted nonrefundable deposits, fulfilling the purchase agreement with MPT of Hoboken.
"On November 5, 2019, the MPT Defendants and the Eisenreich Defendants closed on the sale of the Hoboken Real Estate and the Bayonne Real Estate," the lawsuit alleges.
After closing on the sale, Eisenreich allegedly informed HUMC Holdco of the purchase agreements but would not turn over documents relating to the sale.
HUMC Holdco called for a meeting on Nov. 25, 2019, of the members of HUMC Opco, of which MPT of Hoboken is a member, to gather information and documents on the "Eisenreich Offer."
At the meeting, MPT of Hoboken TRS was forced to provide HUMC Holdco with the purchase agreements that put in writing the contract Eisenreich and MPT of Hoboken TRS had executed.
However, HUMC Holdco alleges that the purchasing agreement was not an offer as defined in the agreement. HUMC Holdco alleges the purchasing agreement dated Oct. 27 is evidence of the conspiracy to sell the properties and membership interest to Eisenreich without HUMC Holdco's knowledge or consent.
Over 86 pages, the suit seeks a temporary restraining order to prevent Avery Eisenreich from communicating with RWJBH or any perspective BMC bidder. The original complaint was filed on Dec. 4, 2019.
For updates on this and other stories, check www.hudsonreporter.com and follow us on Twitter @hudson_reporter. Dan Israel can be reached at disrael@hudsonreporter.com.