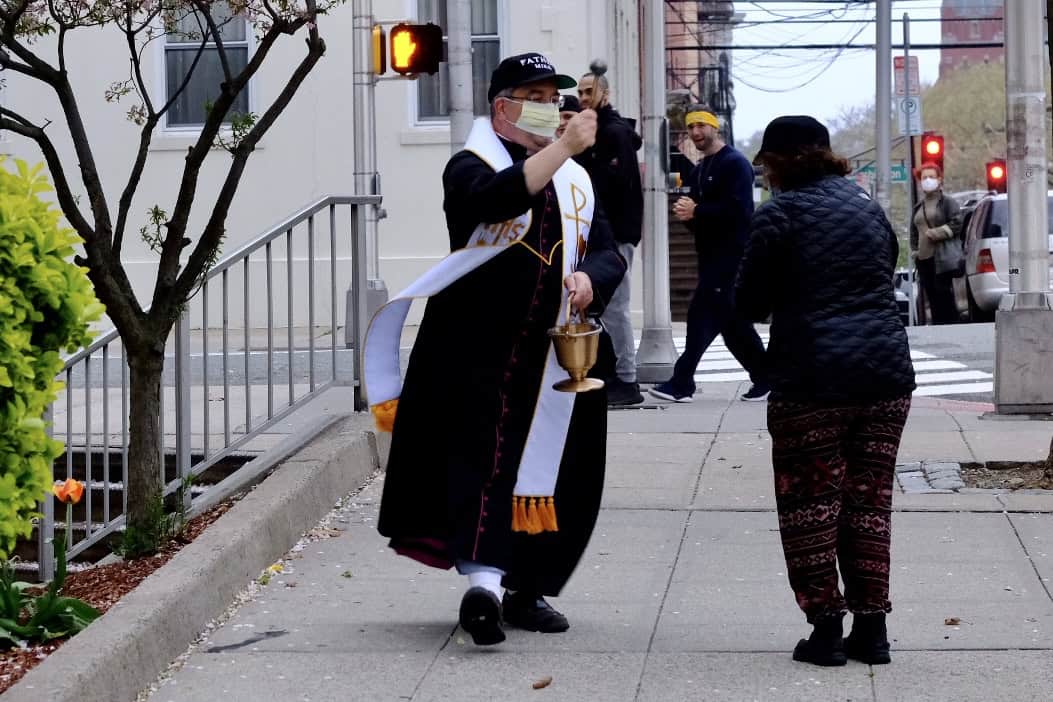 Jersey City enforces parking
On Monday, May 4, Jersey City re-instituted parking enforcement and street sweeping citywide.
The city also began to enforce meters, zone permits, and driveway painting as well as alternate side of the street parking.
Drivers can access parking information on the Parking Division's Twitter page (@JCParking) and through its website at http://jcnj.org/Parking.
The city has partnered with the school district to provide public parking. For a map of school parking lots, visit https://tinyurl.com/districtlots.
Woman charged after Port Authority officer critically injured
A Queens woman has been charged with Assault by Auto after allegedly causing a crash that critically injured a Port Authority Police Officer who was assisting at the scene of a prior motor vehicle accident on Route 139 in Jersey City on April 28.
The Officer, Peter Siano, III, remains hospitalized in critical but stable condition.
While Siano and other officers were securing the crash scene, another motorist heading eastbound on Route 139 struck the median divider, struck a JCPD radio car, and also struck Officer Siano.
The alleged driver was Amandeep Tiwana, 27, of Flushing, NY. Tiwana was allegedly traveling "at an excessive rate of speed," according to a press release from the Hudson County Prosecutor's Office.
Anyone with information is asked to contact the Office of the Hudson County Prosecutor at 201-915-1345 or leave an anonymous tip at: http://www.hudsoncountyprosecutorsofficenj.org/homicide-tip/. All information will be kept confidential.
The above charge is merely an accusation. Tiwana is presumed innocent until proven guilty.
Union City renames street for fallen detective 
To honor a Police Detective who died from COVID-19 while fighting on the front lines of the pandemic, Union City is renaming a street for him.
The Union City Board of Commissioners designated 7th Street between New York Avenue and Bergenline Avenue as Detective Alex Ruperto Way.
North Bergen extends property tax payment deadline
North Bergen has extended the date for second quarter property tax payments from May 1 to June 1.
There will not be late fees or additional interest accrued if payment is received by 4 p.m. on June 1. After that, nterest will be charged back to the original due date of May 1.
Farmers markets return to Jersey City
According to Mayor Steven Fulop, Jersey City will begin to open its nine farmers markets this week.
The city will provide more space between vendors and require masks, among other precautions.
Hoboken's Riverside testing facility open to all residents 
Hoboken's  Riverside Medical testing Facility will now open rapid 15- minute testing to all Hoboken residents and front-line workers with and without symptoms of COVID-19.
Appointments are required.
To schedule an appointment, Hoboken residents and Hoboken essential workers must call the city's Community Emergency Response Team (CERT) hotline at 201-420-5621.
Partial street sweeping resumes in North Bergen
Parking enforcement for street sweeping resumed on Monday, May 4, for Kennedy Blvd., Bergenline Ave., Broadway, Park Ave., Blvd. East, and Grand Ave.
Parking regulations are posted on street signs. Ticketing on sweeper days will be enforced on these six streets only. Parking regulations will remain suspended on all other roads until further notice.
Complete the census and enter a raffle in North Bergen
Complete the census at 2020census.gov and send your confirmation number to census@northbergen.org to enter the North Bergen Free Public Library's drawing for a $500 gift card and other prizes.
Stevens Institute of Technology plans for fall semester
Stevens President Nariman Farvardin has reassured students that Stevens will unequivocally be open in the fall, but in what form still has to be determined.
In a letter, he said, " … We are prepared for alternative scenarios for the fall, including a hybrid of online and classroom instruction or continuing the learning modes we have implemented during the Spring 2020 semester."
He pledged to welcome students, faculty, and staff back to campus "when it is safe to do so."
Hoboken police charge three men with alleged credit card theft
On April 24, Del Frisco's Grille reported to the Hoboken Police Department a phone order using a fraudulent credit card.
When HPD detectives arrived, Isaiah Baptiste pulled up in a black Mercedes-Benz with two male passengers identified as Kaya Findlay and Jason Palmer to pick up the order.
The investigation led to the arrest of all three. Charges included credit card theft and fraud.
They are considered innocent until proven guilty in a court of law.