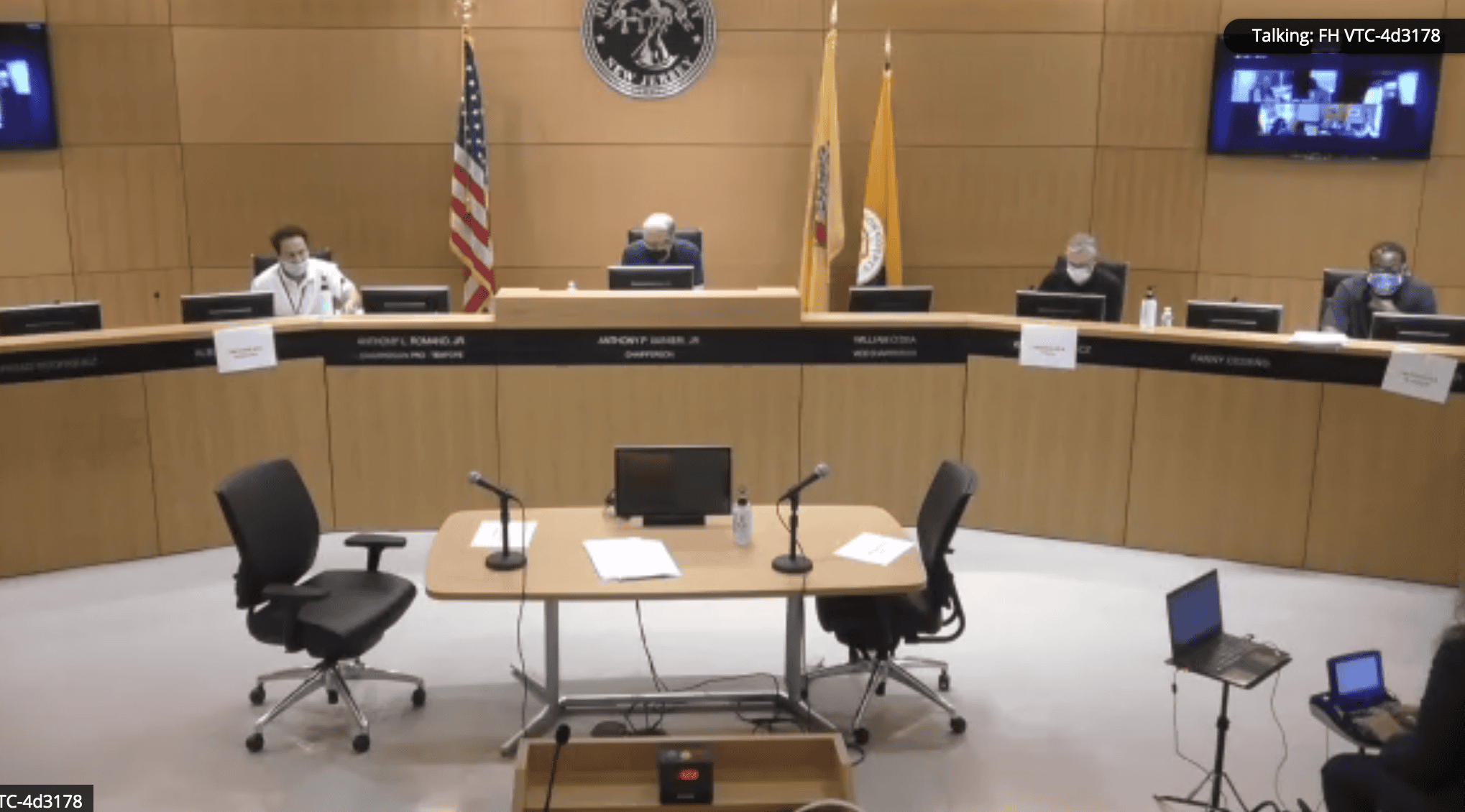 After members of the public voiced opposition, the Hudson County Board of Chosen Freeholders, in a 5-3 vote, rejected requests to purchase more than $10,000 of "defensive equipment."
During the 1 p.m. virtual meeting on Aug. 13, several members of the public voiced concern over a resolution that included more than $117,000 in state contracts for purchases of "law enforcement supplies," including SWAT Team Ammunition for the Prosecutor's Office, Weapon Mounts for Sheriff's Vehicles, holsters for corrections officers, and three purchases for "Defensive Equipment" for the prosecutor's office and sheriff's office.
According to law enforcement officials, this "defensive equipment" included O.C. gas, also known as tear gas.
Several members of the public criticized this spending considering the economic crisis citizens are facing due to the ongoing pandemic and cries across the nation to de-fund the police.
"We are going to hit record-breaking levels of evictions, record-breaking levels of unemployment, record-breaking levels of food insecurity, and this is what the county has decided to prioritize it's money on,"  said resident Jesse Rosso.
Resident Patrick Toussaint said he was disappointed that the board was voting on these purchases in the middle of the day when people have work, and many could not attend the meeting virtually.
Your friendly neighborhood 'arms race'
"This just looks like an interdepartmental arms race," said resident Jeff Luckiewicz.
Resident Jonathan Kominsky called the labeling of the agenda items, which also included helmets for the sheriff's department, as "defensive equipment," obfuscating, "if not deceptive."
Freeholder Albert Cifelli said he was concerned with the use of tear gas, particularly to disperse crowds or protesters, considering the protests across the county and nation against racial injustice and police brutality in the wake of the murder of George Floyd.
"I will not vote for this resolution unless there's some kind of commitment by the law enforcement agencies that this equipment will not be used to disperse protests or public gatherings," Cifelli said, noting that they should be used only in life-or-death situations or hostage situations.
But law enforcement officials said they could not commit to limiting the use of tear gas.
"You are asking law enforcement to commit to a policy which precludes the use of it for crowd disbursement and violent riot situations, and the fact of the matter is, that's not policy … law enforcement could not commit to that," said Executive Assistant Prosecutor at the Hudson County Prosecutor's Office Gene Rubino.
Cifelli said he thought he would get a public commitment from law enforcement not to use tear gas in situations like peaceful protests.
"I thought we had this conversation," Cifelli said. "I'm kind of disturbed that it's gotten to this point."
Freeholders Cifelli, Kenneth Kopacz, and Jerry Walker voted against the resolutions subsections, which contained tear gas, while Freeholders Bill O'Dea and Joel Torres voted against all the purchases under the resolution.
O'Dea said he felt the board needed to be more transparent with the public on providing information regarding these types of issues which would be coming before the board.
Walker noted that all the protests in Hudson County had been peaceful with no rioting or looting, adding that "for us have these on there in terms dispersing crowds seems to be a little crazy."
The other purchases in the resolution were approved 6-2.
For updates on this and other stories check www.hudsonreporter.com and follow us on Twitter @hudson_reporter. Marilyn Baer can be reached at Marilynb@hudsonreporter.com.