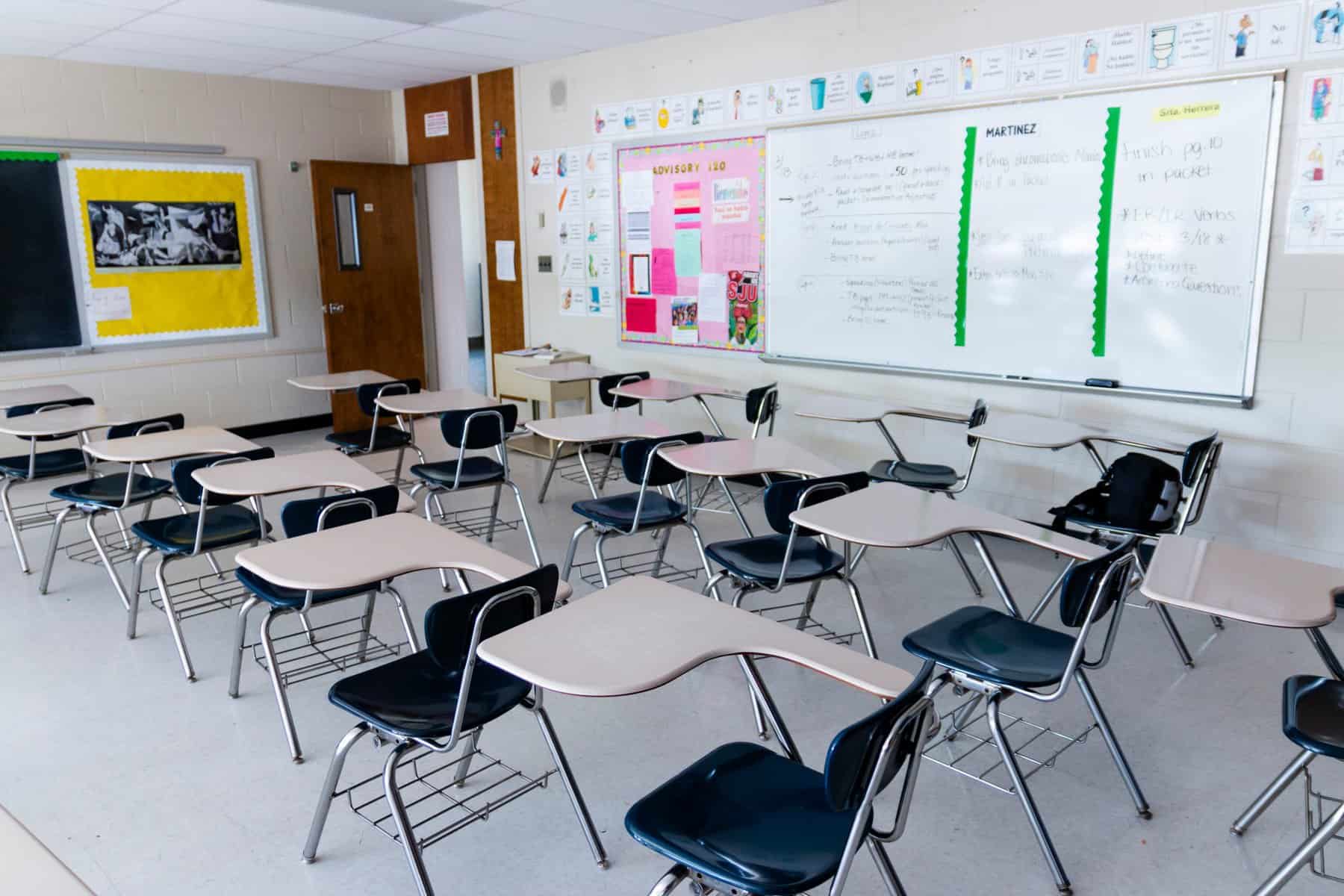 Students who were receiving in-person onsite instruction at Hoboken's Wallace Elementary School on remote instruction until Nov. 9 after two individuals at the school tested positive for COVID-19.
The district has been operating on a hybrid education model since reopening this fall, with some students onsite receiving in-person instruction and some students on remote learning plans.
Wallace Elementary School Principal Martin Shannon announced the district's decision to close the school to in-person instruction in an email to parents on Oct. 21.
Shannon explained that after learning that an individual who was asymptomatic tested positive, the administration originally contact traced and identified all those who had been in close contact with the individual and placed them on remote instruction until Nov. 4.
"This case was contained to a rather small population," he wrote.
After the school was notified of another positive case, who was also asymptomatic and who "has also been present in our school, without absence,"  the district decided to move all students at Wallace to remote learning as a "precautionary measure."
"Parents of all students who  have been identified as having been in close contact with this positive case within six feet for more than 10 minutes have either already been contacted or will be contacted momentarily," he wrote at the time.
"As a result of the steps taken with regard to today's contact trace, we have determined that the best precautionary measure to take would be to place the Wallace School on remote instruction beginning tomorrow October 22, 2020, and will return to school on Monday, November 9, 2020."
He said siblings of Wallace students at other district schools do not need to quarantine or stay home from school unless someone in the home tests positive for COVID-19.
According to Superintendent of Schools Dr. Christine Johnson, during the closure, the district will sanitize the building and prepare to reopen.
"We as a district decided to put the Wallace School on Remote Learning for nine instructional days. As you know we have been open and operating full time, five days per week. These nine days will give us the chance resanitize the building, review all of our remote learning plans, and ensure that our school is fully staffed when we reopen for onsite instruction again on November 9, 2020," she said.
Shannon asked parents to continue to monitor their children's health and notify the school nurse, Filomena Konopka, immediately by email at fknopka@hoboken.k12nj.us if their child tests positive, so that the district can contact trace and "take proper actions."
"In closing, although matters involving COVID-19 are extremely fluid, I assure you that we will continue to consult with local health officials and follow their guidance and recommendations," Shannon wrote. "Should you have any questions about this situation, please feel free to reach out to me directly."
This comes one week after Johnson explained quarantine protocol through if/then scenarios at the Board of Education meeting on Oct.13.
At the time, no individual in the district had tested positive for COVID-19.
To learn more about the district's quarantine protocols read "To quarantine or not to quarantine" at hudsonreporter.com.
For updates on this and other stories check www.hudsonreporter.com and follow us on Twitter @hudson_reporter. Marilyn Baer can be reached at Marilynb@hudsonreporter.com.