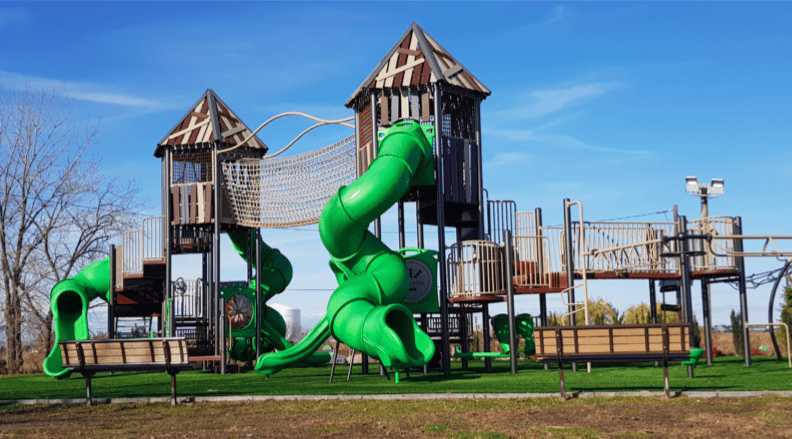 Major upgrades are coming to the Mill Ridge Fields in Secaucus, according to the town's December newsletter.
State grants received
The renovations will move forward as a result of a recently awarded $500,000 Open Space Grant from the New Jersey Department of Environmental Protection. The town is also looking to reprogram additional Open Space funds previously awarded to this project.
Improvements will include a completely reconstructed field with new turf surface. This is a major step toward making the area one of the town's premier parks, a goal that Mayor Michael Gonnelli and the Town Council have been working on as a priority.
Over the last few years, Mill Creek Point received many upgrades. Recent renovations include a new playground, gazebos, additional parking, a dog park, archery range, and a complete reconstruction of the portion of Mill Ridge Road leading into the park.
"Our Town is blessed with scenic riverfront open areas, and we are doing our best not just to preserve them as open space but also make the best use of these spaces to support our residents' recreation needs," Gonnelli said in the newsletter. "The grant will help us upgrade one of the ball fields with minimal impact on our budget."
The area has become one of the most used parks in town, offering walking trails, a boardwalk, "breathtaking" views of the sunrise and sunset, children's play areas, ball fields, and lots of opportunity to watch wildlife, including diamondback turtles and a variety of birds.
For updates on this and other stories, check www.hudsonreporter.com and follow us on Twitter @hudson_reporter. Daniel Israel can be reached at disrael@hudsonreporter.com.