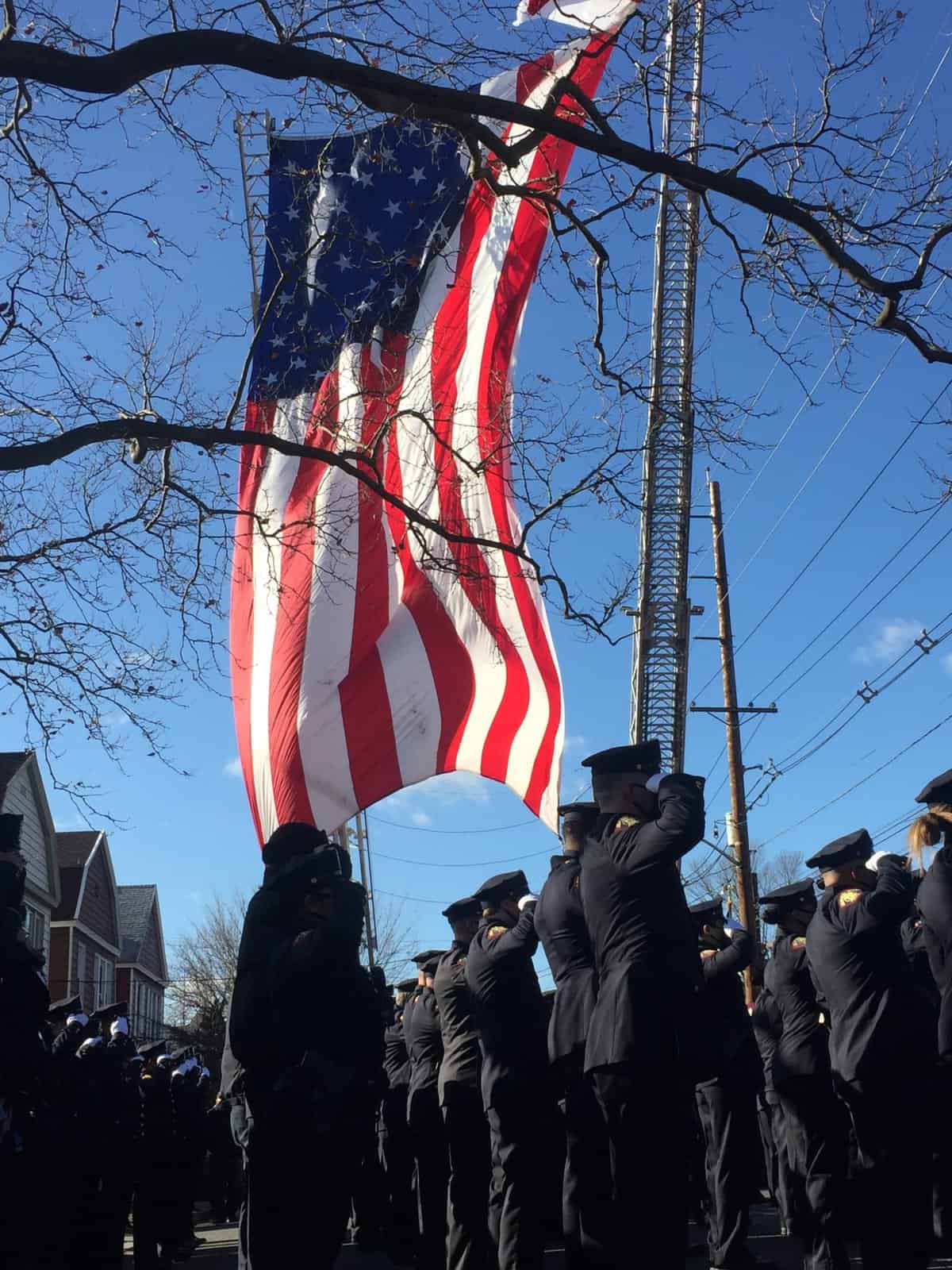 Detective Joseph Seals, age 39. Leah Minda Ferencz, age 32. Douglas Miguel Rodriguez, age 49. Moshe Deutsch, age 24. All four were remembered last week on the first anniversary of the Dec. 10, 2019, terrorist attack that claimed their lives and shook the Jersey City community.
"On December 10th, 2019, our state was shattered by the deadliest domestic terror incident in New Jersey history," said New Jersey Attorney General Gurbir Grewal. "On that day, two domestic terrorists, fueled by a twin hatred of Jewish people and of law enforcement, not only held Jersey City and our state hostage for hours but they also claimed five lives. Those two terrorists sought to divide us that day by targeting Jersey City, one of our country's most diverse cities."
'Hell-bent on murder'
On Dec. 10, 2019, David Anderson, 47, and Francine Graham, 50, opened fire at the Kosher supermarket at 223 Martin Luther King Drive in Jersey City's Greenville neighborhood.
The pair began their deadly spree when they shot and killed Det. Seals at Bayview Cemetery when he was on-site to meet an informant. He was killed after he noticed the U-Haul van they were in and sought to investigate.
They then drove the van, outfitted with ballistic panels, a pipe bomb, and a "tremendous amount of firepower" to the market and opened fire.
Once inside, an hours-long shootout with police ensued, coming to an end when an armored police vehicle broke through the front of the store and police entered the building.
On the anniversary of the attack, Grewal reflected on the tragedy during a Zoom call with U.S. Attorney Craig Carpenito, Anti-Defamation League CEO Jonathan Greenblatt, New Jersey Office of Homeland Security and Preparedness Director Jared Maples, and New Jersey Division on Civil Rights Director Rachel Apter.
Apter said the attack "represented the worst of humanity," stating the act was fueled by senseless hatred that attempted to "tear communities apart."
Carpenito said the day started like any other, noting that "none of us were aware that lurking in a cemetery in Jersey City were two despicable terrorists hell-bent on murder and destruction simply because of their own anti-Semitic ideological views."
He noted that days prior, the pair also murdered Jersey City resident Michael Rumberger, 34, a livery driver whose body was found in the trunk of a Lincoln Town Car in Bayonne .
He called the Jersey City police and all law enforcement that were on the scene that day "heroes."
He also noted the heroism of Rodriguez, who worked at the shop owned by Leah Minda Ferencz and managed to help a market patron escape before he was killed.
"I hope we all keep this in mind, I hope all of us commit, not to just focus on what happened on December 10th … but commit in the future to continue to use our lives, our roles, and the platforms we have to make sure we're never on a webinar like this again," he said.
The ultimate sacrifice
Jersey City officers gathered to remember Det. Joseph Seals at Bayview Cemetery at an official ceremony to commemorate the anniversary and the hero who died in the line of duty.
"Today serves as a reminder of the sacrifices and commitment law enforcement makes every single day because they choose to. Joseph Seals serves as an example of that," said Mayor Steven Fulop. "We're thankful for the sacrifices and commitment that all of you make, and in particular we remember today the particular sacrifice that Joseph Seals and his family made.
Fulop and other officials joined Seals's family laying a wreath at a memorial in the cemetery.
Police officers in their dress blues saluted, helicopters flew overhead in an official flyover, and a call went out over the radio: "Detective Joseph Alan Seals. Shield 766. End of watch Dec. 10, 2019. Rest in peace Joe. We have the watch. All units, stay alert stay alive."
Jersey City Police Chief Michael Kelly said that stars line his office, not of athletes or celebrities, but fallen officers.
He said Seals is one such star, an "elite" cop who was a hero long before the shooting, long before making the city's Cease-Fire Unit where he removed hundreds of guns from city streets, but even back when he was just a patrol officer.
"If you want to be an elite cop, there's your model," said Jersey City Police Chief Michael Kelly. "Joe Seals. I don't care if you're in a radio car or you're in the best unit in the city. That's the way it's done."
"It seems like it was yesterday. It seems like it was just days ago that we were in the middle of a gun battle," said Kelly. "Seems like it was only yesterday we lost Joe Seals."
For updates on this and other stories check www.hudsonreporter.com and follow us on Twitter @hudson_reporter. Marilyn Baer can be reached at Marilynb@hudsonreporter.com.