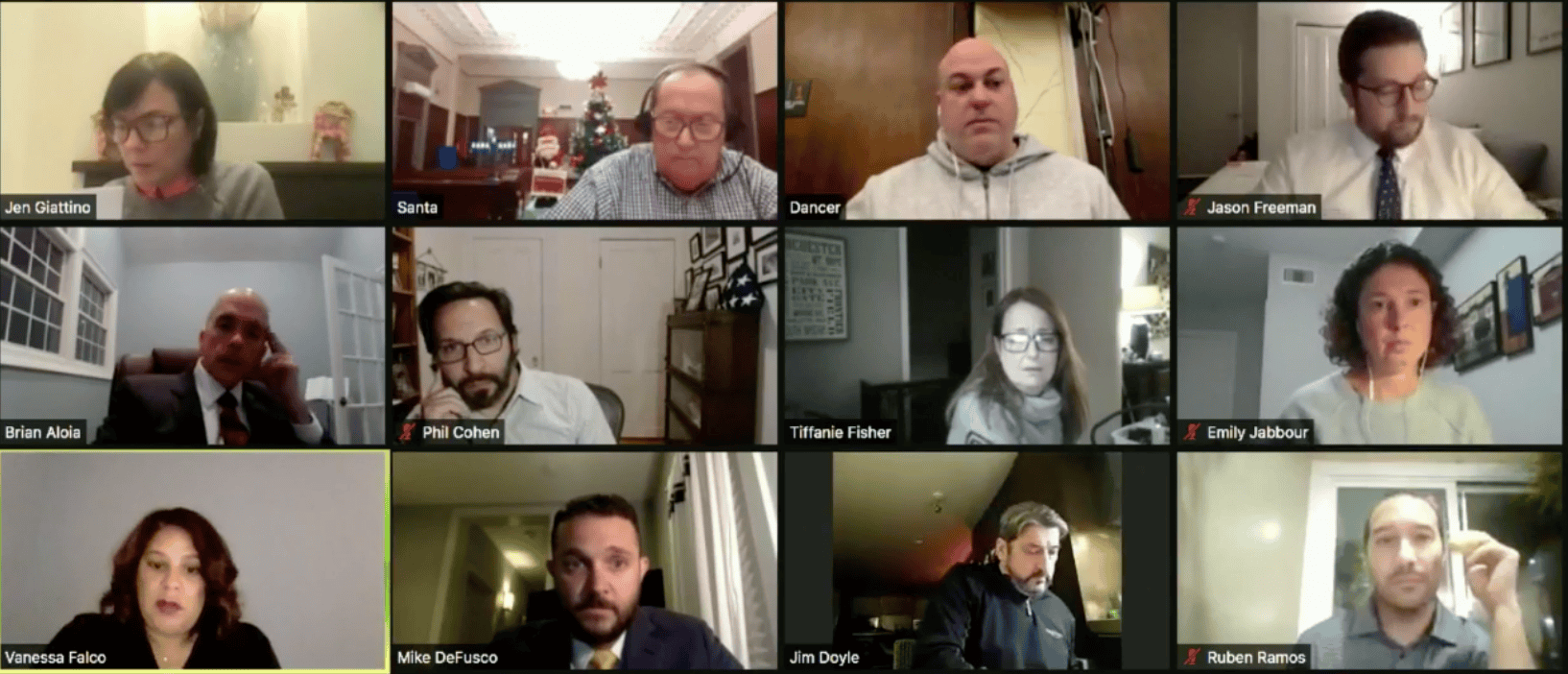 The Hoboken City Council has unanimously adopted a resolution urging Gov. Phil Murphy and state legislators to allow certain municipalities to generate additional tax revenue from the sale of cannabis to cover costs of public safety and welfare, social justice, and education.
This comes just before lawmakers passed a historic bill that establishes rules and regulations for legal cannabis sales after New Jersey voted to legalize marijuana this past November.
State cannabis legislation 
The "New Jersey Cannabis Regulatory, Enforcement Assistance, and Marketplace Modernization Act," which must still be signed by the governor, legalizes personal use cannabis for certain adults, subject to regulation by the Cannabis Regulatory Commission, and removes marijuana as a Schedule I drug.
It directs 70 percent of the state sales tax from the sale of marijuana to "impact zones" or minority communities that have been disproportionally impacted by the war on drugs.
Municipalities could impose a two percent local tax rate on the sale of marijuana.
The Senate passed a bill that revises restrictions on ownership of medical cannabis treatment centers, allowing investors to fund new marijuana licenses set aside for minorities, women, and disabled veterans. Another bill that decreases penalties for those who possess certain quantities of psilocybin, or magic mushrooms.
Hoboken's ask
Through the adopted resolution, the Hoboken City Council requests that Hudson County municipalities that are most accessible to New York City be permitted to generate revenue, above the allowable two percent local tax rate.
The resolution seeks a "special, statutory excise tax or revenue program that will allow Hoboken and other Hudson County municipalities to generate sufficient revenues from the sale of personal use cannabis."
This extra revenue would be used to cover additional expenses due to an expected influx of New York City visitors coming to New Jersey to purchase and consume cannabis.
"In Hudson County as a whole and Hoboken specifically, we anticipate needing additional community resources associated with legal cannabis sales because of our proximity to New York City, where adult use marijuana is not yet legal," said the resolution's sponsors, Councilwoman Tiffanie Fisher and Councilman Michael DeFusco, in a joint statement. "Hoboken and other Hudson County municipalities will generate the largest percentage of state tax revenue from cannabis sales, and with that comes additional quality of life, public safety, and social justice concerns that we should seek direct relief for."   
The sponsors said the state legislation attempts to provide some local relief "so taxpayers won't have to shoulder the costs relating to the sale and consumption of marijuana," but that they believe it doesn't go far enough for some areas.
They invited neighboring municipalities to follow suit and call on Hudson County legislators to advocate for more relief "for the cities which are uniquely affected."
A copy of the resolution will be sent to Gov. Phil Murphy; Hoboken's State Representatives State Senator and Union City Mayor Brian Stack; State Assembly members Annette Chapparo and Raj Mukherji; Hudson County Freeholder Anthony Romano; Hoboken Mayor Ravi Bhalla; Hoboken Police Chief Ken Ferrante; Hoboken Volunteer Ambulance Chief Thomas Molta; Hoboken Fire Chief Brian Crimmins; State Majority Leader Steve Sweeney; State Senator Nicholas Scutari; State Assembly members Annette Quijano, Jamel Holley, Britnee Timberlake, Angela McKnight, Joe Danielsen, and Benjie Wimberly; State Senator and North Bergen Mayor Nicholas Sacco; Jersey City Mayor Steven Fulop; Weehawken Mayor Richard Turner; Harrison Mayor James Fife; and Jersey City council members and Weehawken council members.
For updates on this and other stories check www.hudsonreporter.com and follow us on Twitter @hudson_reporter. Marilyn Baer can be reached at Marilynb@hudsonreporter.com.