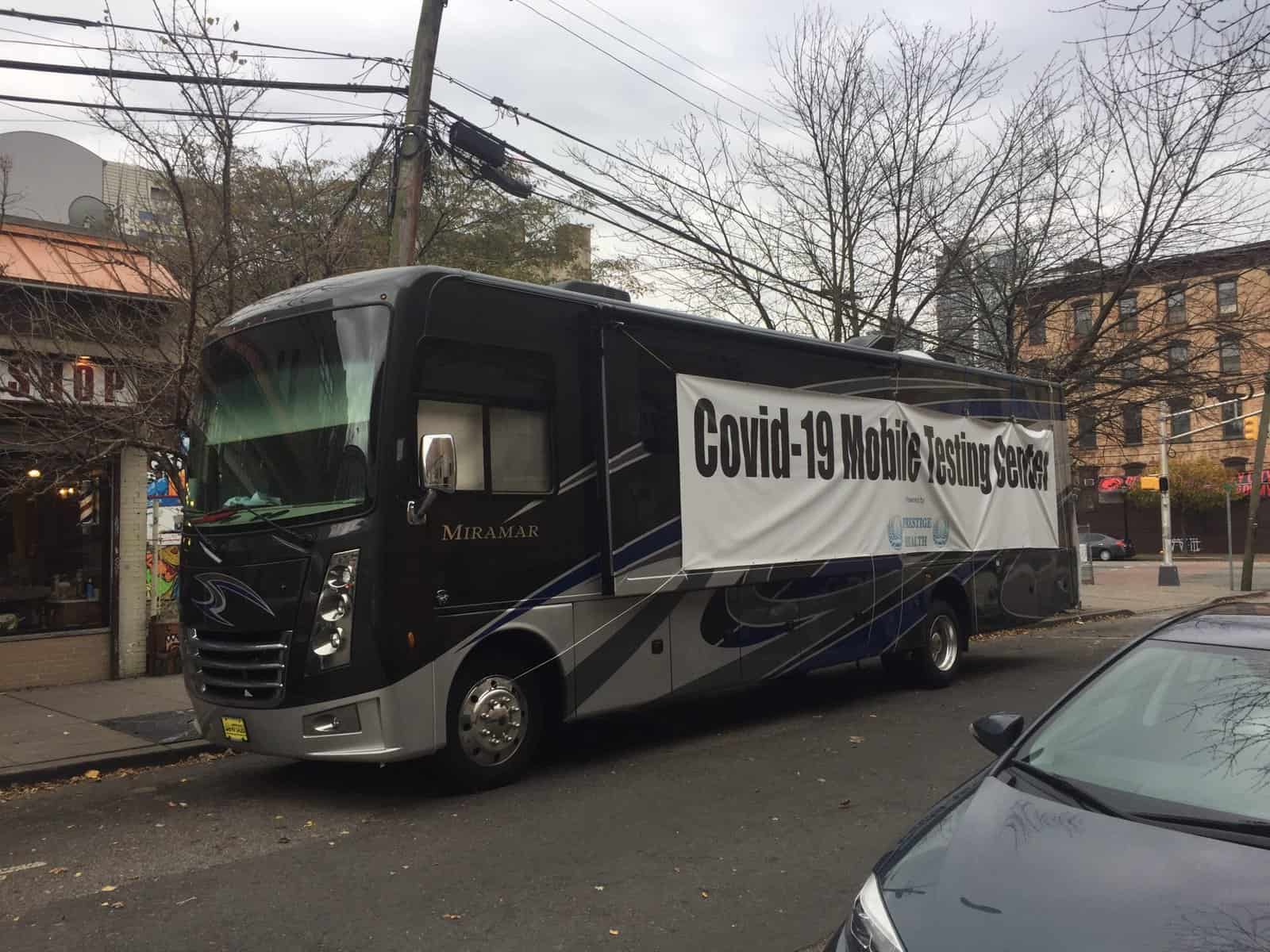 13-year-old charged with murder in Jersey City
The Hudson County Prosecutor's Office Homicide Unit has charged a 13-year-old Jersey City girl with the shooting death of a man, 35.
The teen was arrested by Jersey City police on Dec. 24, in the area of Union St. and MLK Dr.
The girl was charged as a juvenile with Murder, Aggravated Assault, Possession of a Weapon (firearm) for an Unlawful Purpose, Unlawful Possession of a Weapon, and Possession of a Firearm by a Minor.
On Dec. 10, members of the JCPD responded to the area of Martin Luther King Dr. and Wilkinson Ave, on a report of a person shot.
Officers found an unconscious Jersey City man, later identified as Niles Holmes, with multiple gunshot wounds to the upper body.
The victim was transported to Jersey City Medical Center, where he was pronounced dead.
A short time after the initial victim was located, Jersey City Police found a second victim of the shooting, a man, 24, who was transported to Jersey City Medical Center where he was treated for non-life-threatening injuries.
The above charges are only accusations. The juvenile is presumed innocent until proven guilty.
North Bergen winners!
The winners of North Bergen's 5th Annual Best Christmas Home Decoration Contest were: 1310 13th Street, 1117 73rd Street, and 222 74th Street. Winners receive $1,000 and a commemorative plaque.
North Hudson COVID-19 update
Union City: 7,570 confirmed cases, 255 deaths as of Dec. 22
North Bergen: 7,188 confirmed cases, 258 deaths as of Dec. 28
West New York: 4,484 active cases, 929 recoveries, 165 deaths as of Dec. 28
Secaucus: 1,569 confirmed cases, 55 deaths as of Dec. 26
Weehawken: 61 active cases, 742 recoveries, and 25 deaths as of Dec. 28
Guttenberg: 43 active cases, 479 recoveries, 35 deaths as of Dec. 15
Jersey City Housing Authority gets $276k
The U.S. Department of Housing and Urban Development awarded the Jersey City Housing Authority $275,886 in grants for low-income families.
Senators Bob Menendez and Cory Booker announced more than $1.9 million in federal funding to public housing authorities to help families in federally-assisted housing achieve financial independence by increasing income and building savings.
North Bergen Library offers classes on Google Meet
One-on-one classes include ESL, citizenship, computer help for adults, homework help, chess, and reading enrichment for children in grades 1-8.
Call 201-869-4715. Visit https://nbpl.org/one-on-one-classes/ for more information.
COVID-19 tests in North Bergen
Free testing in Braddock Park is open for walkup or drive-thru on Mondays, Wednesdays, Thursdays, and Sundays from noon to 6 p.m. Tests include the COVID-19 Nasal Swab and Serology Antibody Test. No appointments necessary and no insurance copay.
Two other free testing sites by appointment-only with proof of residency. Call the Walk-in Urgent Care Center, 7405 Bergenline Ave., at (201) 636-6763; call Diligent Medical Care, 3725 Liberty Ave., at (201) 834-8887; or text COVID to (973) 447-3559.
North Hudson COVID-19 testing sites
Residents can get tested for COVID-19 and antibodies in Union City at 36th St. between Bergenline Ave. and Kennedy Blvd. For Monday and Friday appointments, call 201-537-5704; for Tuesday and Thursday appointments, call 201-366-8465. Walk-ins on Wednesdays and Saturdays.
Residents can get tested at Hudson Regional Hospital, 55 Meadowlands Parkway in Secaucus: Mondays from 2:30 to 4:30 p.m., Tuesdays from 9 to 10:30 a.m. and Thursdays from 2:30 to 4:30 p.m.
Call 201-388-1097 Monday through Friday, 9 a.m. to 4 p.m. Residents must be at least five years old for COVID-19 and antibody tests, and six months old for flu vaccines. Results are emailed within 24 hours.
Curtains for Hoboken Christmas trees
Residents should place Christmas trees at the curb after 7:30 p.m., and after 9 p.m. for those who live on Washington St. on Tuesdays and Thursdays.
Trees must be completely bare.
Do not place trees in plastic bags. For more information, go to http://www.hobokennj.gov/waste.