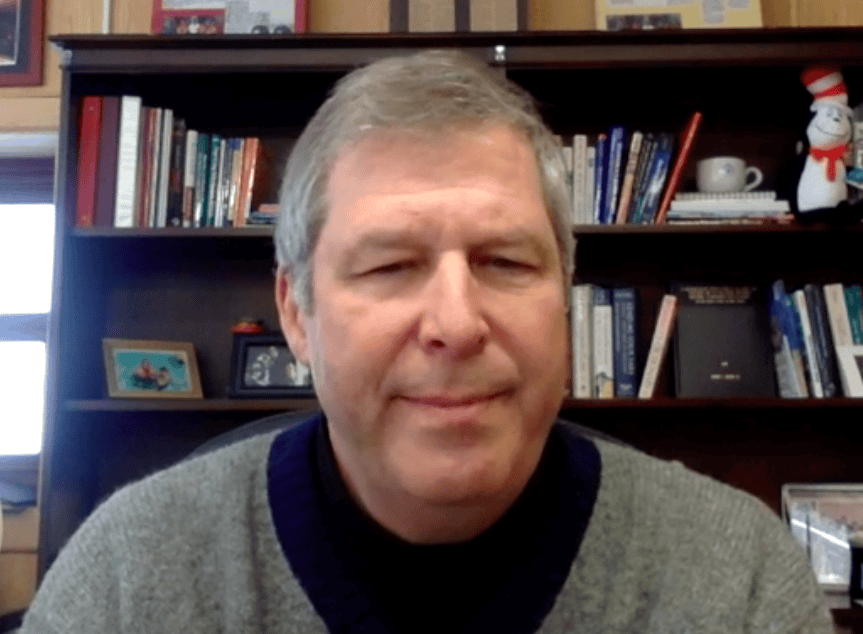 The North Bergen School District is working toward getting kids back in their classrooms, according to Superintendent of Schools Dr. George Solter. The district went virtual last March and will now remain so until mid-to-late March this year.
Currently, the district is looking to implement a plan for the gradual return to completely in-person instruction by first phasing in hybrid instruction.
Over the summer, the district was initially planning to start the year with a hybrid instruction plan, featuring the return of teachers teaching from the classroom and limited students in-person. However, virtual instruction was adopted following Gov. Phil Murphy's decision allowing districts to begin the year remotely.
While the district planned a possible return to the classrooms with hybrid instruction on Oct. 1, Solter announced on Sept. 28 that it would remain virtual until the end of the first marking period. The shift to hybrid instruction is dependent on COVID-19 in the township, and the data did not support a return to the classroom at the time.
A day before the end of the first marking period on Nov. 25, Solter again announced the postponement of the shift to hybrid instruction for the same reason. The shift to hybrid instruction was be delayed until the end of the second marking period on Feb. 5.
Another postponement
In January, the district again drew up a plan to phase into hybrid instruction, according to Solter. This plan was to be phased in at the start of the third marking period on Feb. 8.
But the plan had to be altered because of the delay in the COVID-19 vaccine rollout, Solter said. Now hybrid instruction will be phased in sometime in mid to late March.
The end goal is to move to move to completely in-person instruction after the spring vacation, the first week in April.
"We are analyzing the data from our benchmark assessments, and we will be developing programs for academic interventions," Solter said.
Interventions will include after school activities, Saturday sessions, and a summer program.
Since the district is at the end of the second marking period, report cards are being produced. Parents can log on to the Realtime parent portal to view report cards. They can call their children's school if they are having trouble logging on.
Black History Month
To celebrate Black History Month, during February the district will highlight achievements of African American inventors, athletes, statesmen and stateswomen, educators, scientist, astronauts, and innovators. This includes Frederick Douglas, W.E.B. Du Bois, Mae Jemison, Thurgood Marshall, Jesse Owens, Rosa Parks, Jackie Robinson, Harriet Tubman, and Booker T. Washington, among others.
"We will read stories about individuals and historical literature, as well as create projects and reports for a deeper understanding of the many accomplishments," Solter said.
For updates on this and other stories, check www.hudsonreporter.com and follow us on Twitter @hudson_reporter. Daniel Israel can be reached at disrael@hudsonreporter.com.