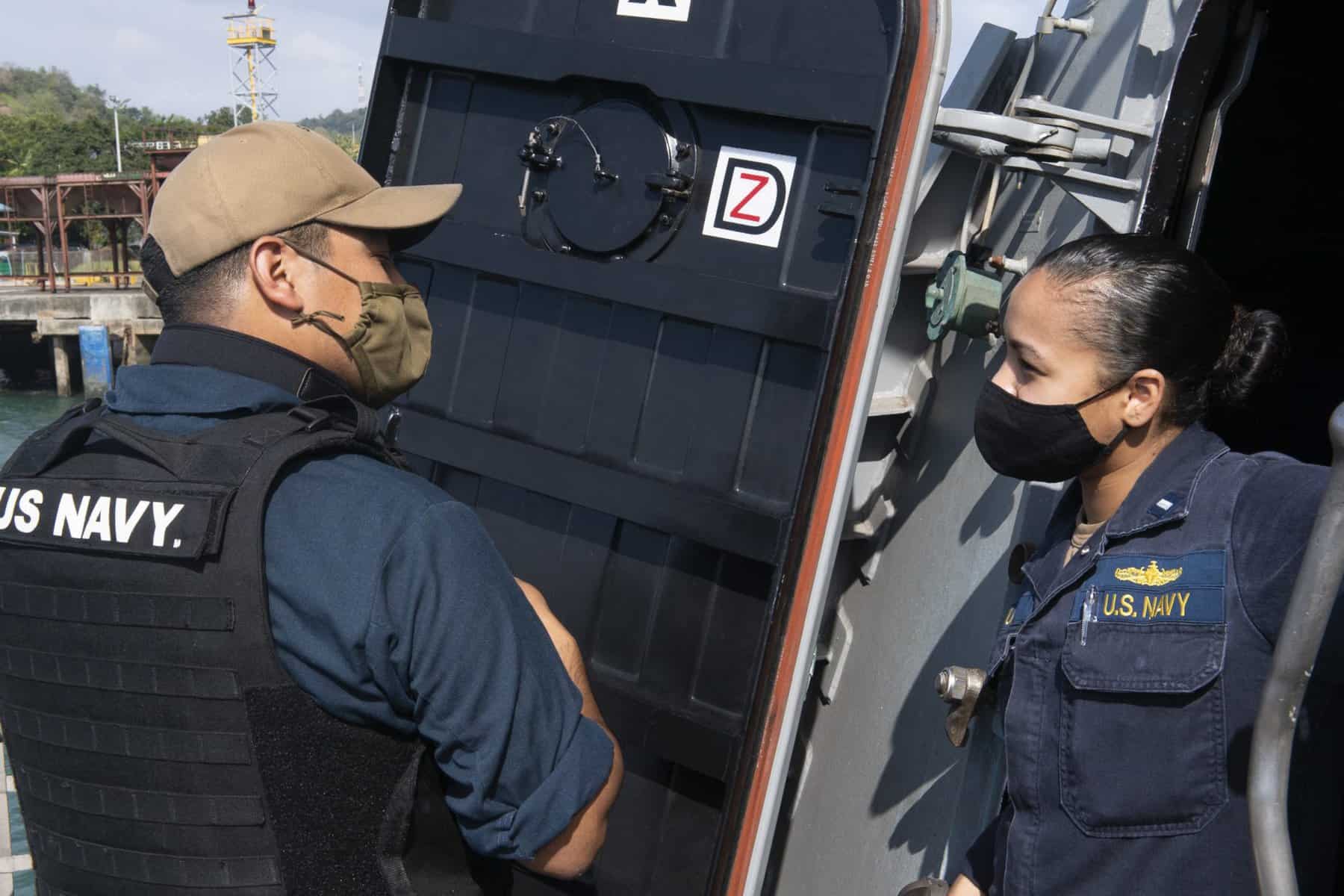 Virtual yoga and meditation in North Bergen
The North Bergen Free Public Library offers Zoom sessions:
Meditation: Mondays at 6 p.m. (through April 26) and Thursdays at 5 p.m. (through Apr. 29)
Chair Yoga: Wednesdays at 9:30 a.m. (through March 17)
Yoga: Saturdays at 9:30 a.m. (through April 24)
Register at nbpl.org/calendar/
Fatal Jersey City fire investigated
According to the Hudson County Prosecutor's Office, on Feb.18, the Jersey City Fire Department responded to a two-alarm fire on the second floor of 270 Clerk St.
A woman, 84, was pronounced dead at 11:44 a.m.
The fire remains under investigation.
Jersey City residents indicted in teen murder
According to the Hudson County Prosecutor's Office, Jersey City residents Heavenley Cherry, 19; Jahquell Carter, 25; and Izmae Tinker-Trent, 19, were charged on Feb. 11 in connection with the July 6, 2020, murder of Jersey City resident Tyeah Garner, 17.
The charges are merely accusations. The three are presumed innocent until proven guilty.
County launches vaccine awareness campaign
Hudson County Executive Tom DeGise launched a campaign to increase acceptance of COVID-19 vaccines, particularly in communities of color.
The Hudson County Vaccine Distribution Center is at the USS Juneau Center, 110 Hackensack Ave., Kearny.
Visit hudsoncovidvax.org 
Jersey City Chief Municipal Prosecutor joins Team Fulop 
Attorney and Jersey City Chief Municipal Prosecutor Jake Hudnut, a 16-year resident of Jersey City who has worked as the city's top prosecutor since 2018, will run for the Ward E City Council seat on Team Fulop, according to the campaign.
Mayor Fulop is running for his third term.
"Hoboken Talks!" live Feb. 25
The Hoboken Historical Museum has launched a live-streamed program "Hoboken Talks!"
On Feb. 25 Stevens Institute of Technology archivist Leah Loscutoff speaks with the museum's collections manager, Rand Hoppe.
It will be streamed on YouTube, as well as Facebook and Twitter at 7 p.m.
Submit questions using the chat feature.
Amalgamated Transit Union endorses Team Fulop
The New Jersey State Council for the Amalgamated Transit Union (ATU) has endorsed Mayor Steven Fulop and his city council slate in November's municipal election.
Jersey City hit and run investigated 
Police are seeking information on a Jersey City hit and run on Feb. 13., according to the Hudson County Prosecutor's Office.
A Jersey City man, 39, was struck and seriously injured while walking on the Lincoln Highway Bridge, northbound lane. The driver fled the scene.
Anyone with information is asked to call 201-915-1345 or leave an anonymous tip at: http://www.hudsoncountyprosecutorsofficenj.org/homicide-tip/.
All information will be kept confidential.
Art camp in Guttenberg
Güttengarden Art Camp is a month-long, five-day-a-week summer program at Guttenberg Arts' backyard Community Garden, covering arts and sustainable planting. Classes of five students, 10 a.m. to 3 p.m. Visit guttenbergarts.squarespace.com/summer-camp-survey.