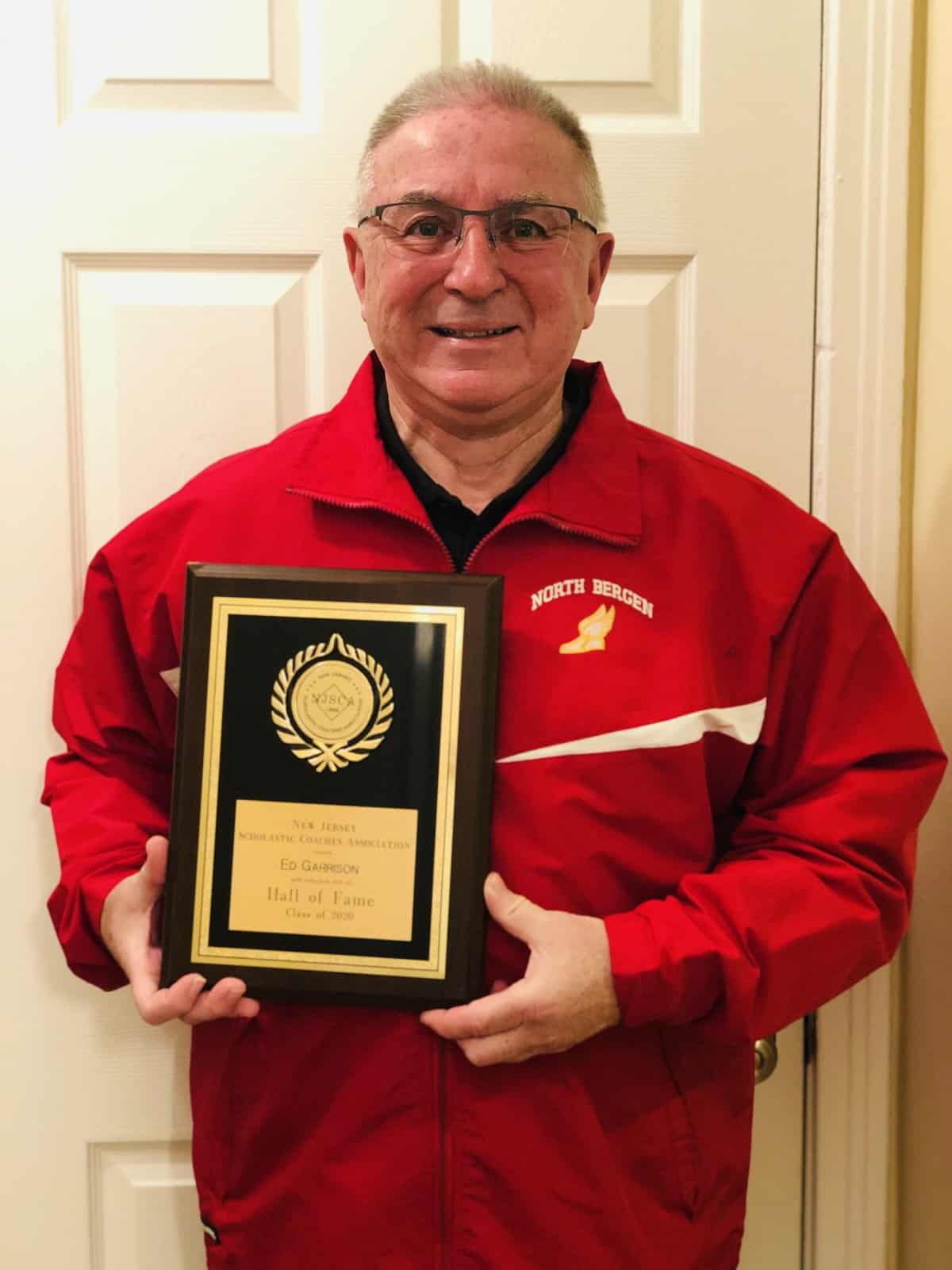 When Marist High School closed its doors for good last June, it left veteran girls' basketball coach Reggie Quinn without a coaching position.
Quinn spent the last 15 or so years coaching girls' basketball in Hudson County, first at St. Dominic Academy and then for the last seven years, as the head coach at Marist.
With no job openings, Quinn found himself on the outside looking in.
"I first discussed my situation with my wife [Michelle] and we decided that taking the year off would be good for both of us," Quinn said. "I said to my wife that if anyone called, I would listen. My wife said, 'You always said that you want to take some time off.' But I didn't want it to be like this. I didn't want to be out of action."
However, Quinn received a text message that soon changed his life. It was from Sean Fallon, the new athletic director at Snyder High School.
"Sean said that the former coach [Elisa Brown] had left and he had an opening there," Quinn said. "He asked me if I was interested in the position. I told him that I always wanted to coach at Snyder. It was a perfect match. I told Sean about wanting to take the year off, but he was persistent. I thought about it and realized that it couldn't have been more of a perfect situation. I thought we could be a formidable opponent right away, especially when I knew two of my former players were going there."
Two of Quinn's top players at Marist, namely sophomore guard Jah'nel Lewis and junior guard Karine Thomas, had already enrolled at Snyder after Marist had closed.
"Because of my two girls, I knew that Snyder could be good," Quinn said. "I looked at some of the old tapes and saw that we could put together a solid roster. I could see who we had coming back and see who was coming in."
It was almost like going to a Chinese food restaurant, taking three from Column A and two from Column B.
There were some holdovers from last year's Tiger team. There were three kids from University Charter, which decided not to play this season due to the coronavirus pandemic. There was one player who came to Snyder from County Prep, which does not have a basketball team.
It was just up to Quinn to put the squad together.
"It was just about learning the kids and learning their desires," Quinn said. "I wanted to bring back some of the toughness that Snyder teams had in the past."
Quinn also realized that his friend and fellow coach at Marist, Ben Gamble, was fortunate to get the head coaching position with the boys' basketball team at Bayonne High.
"When Ben got his job, I joked with him and said that I had to get a job as well," Quinn said. "I talk to Ben almost every single day. We have a good relationship. I was just happy to get the chance to coach again."
It wasn't going to be an easy road for Quinn. After all, Snyder had only one winning season during the last 10 years. And during that span, the Tigers had six different coaches. One year, the Tigers were 3-21. Another year, they won four games. Two other seasons, they managed to get five wins.
But Quinn noticed one thing right away.
"All the girls were excited to play together," Quinn said. "They wanted to play Jersey City style basketball. They wanted to make the community proud of their team."
Lewis was a big reason why Quinn was excited as well. The 5-foot-3 guard is an electric scorer, having tossed in 31 against Dickinson and 29 against Ferris.
"She can score in bunches," Quinn said of Lewis. "The speed she plays at puts her ahead of anyone else. She plays fast."
Lewis is averaging 19 points per game in her new location.
Thomas is a 5-foot-6 point guard. She is averaging 12 points and nearly six assists per game. Thomas had 23 in a recent loss to Kearny.
"She's our floor general," Quinn said. "She controls the tempo of the game. She's a great passer as well. I would still like her to score a little more."
Junior Faith Bethea is a 5-foot-8 swing player who is averaging nearly seven points and six rebounds per game.
"She's willing to learn," Quinn said. "She defends against the team's best big player. She's good around the basket."
Junior Andrea Messina is a 5-foot-3 guard and a solid defender. Senior Deona Johnson is a 5-foot-10 post player. Sophomore Dakyia Bolden is a newcomer to the sport. Senior Angela Messina, Andrea's older sister, is a gritty performer.
"She's as tough as nails and does all the dirty work," Quinn said of the elder Messina, who is 5-foot-3 like her little sister.
Sophomore Mia Genao is a 5-foot-4 guard who can shoot the ball. Senior Jordyn McNeil is a 5-foot-6 guard/forward.
So the Tigers have a 7-3 record thus far. No one could have expected that kind of success, not even Quinn.
"It's been tough," Quinn said. "We played one game, then had our next three canceled, then got back and had four games in five days. It's just good to be back on the court. I think it's going to make all of us much better."
And it gives Quinn a place to call home once again…
Ed Garrison didn't know he was being considered for a berth in the New Jersey State Coaches' Association Hall of Fame. The long-time North Bergen High School teacher and two-sport coach at the school (track and field and tennis) just considered that many people had simply forgotten about his coaching plaudits, especially since he had retired from teaching and was coaching at Elmwood Park in Bergen County.
"I guess it's something you don't purposely look to get into the Hall of Fame," Garrison said. "It's both humbling and an honor. After I left North Bergen as a coach, I went to other places and helped them build up their programs."
For example, Garrison went to Elmwood Park and the program had 30 or so participants. They now have over 100 competitors.
"Some of my former athletes have gone on to become coaches," Garrison said. "That's a great feeling."
Garrison was able to share his big day with his wife, Julia, his daughter, Holly (who became a track coach herself) and son Michael, as well as three grandchildren.
"I was able to coach my children at Dumont," Garrison said.
Garrison said that he received his motivation to coach from his mentor, the legendary Tom Muir, who spent nearly four decades teaching and coaching in North Bergen. Garrison ran for Muir during his high school days from 1968 through 1971, in an era when the Bruins had a dominant squad.
"As soon as I became a teacher, I knew I wanted to become a coach," Garrison said.
In 1977, Garrison started with coaching boys' track and field. In 1989, Garrison expanded his horizons to head the tennis team.
Garrison recalls Josie de la Cruz, a three-time Hudson County Track Coaches Association champion (1997, 1998 and 1999) in the high jump, as his top female track and field athlete and Michael Gandy, who was second at the NJSIAA Meet of Champions, as his top male athlete.
"I was just looking back at some old stuff," Garrison said. "I was fortunate enough to coach Josie in grammar school. I can picture so many of them in my mind. I was very fortunate to have all these relationships with the kids."
At age 67, Garrison still finds the time to coach kids in Elmwood Park.
"I still have the fire," Garrison said. "Staying with the kids and teaching them really keeps me young. Looking back, I say to myself, 'Where did it all go?'"
Garrison said that he spends a lot of his free time coaching his three grandchildren.
"All three are athletes," Garrison said. "Aiden is 13, Connor is 11 and Julia is seven. I hope I'm still around to coach her in track. They keep me busy. I run around constantly. I always say that family is what it's all about."
Eventually, having a good family might just lead to a Hall of Fame coaching career…
It's a shame that the basketball season is winding down, because the Hudson Catholic boys are getting hot at the right time, having won five in a row to improve to 6-2.
Keith Mency, the transfer from Marist, has fit in nicely at his new school. Justin Glover has been solid, but the surprise has been 5-foot-11 freshman Tahaad Pettiford, who has been outstanding for Nick Mariniello's team…
Mavi Nageeb has been a godsend for the Dickinson girls' basketball team. The junior had recent games of 23 points against Hoboken and 22 against Ferris, as coach Todd Lynch has led the team to a 4-2 record…
Hudson Reporter Boys' High School Basketball Top Five: 1. St. Peter's Prep (8-0). 2. Union City (3-0). 3. Hudson Catholic (6-2). 4. Lincoln (7-3). 5. Secaucus (6-0)…
Hudson Reporter Girls' High School Basketball Top Five: 1. Hudson Catholic (10-2) 2. Secaucus (9-0). 3. Union City (6-1). 4. Lincoln (9-2). 5. Snyder (7-3). – Jim Hague
Jim Hague can be reached via e-mail at OGSMAR@aol.com