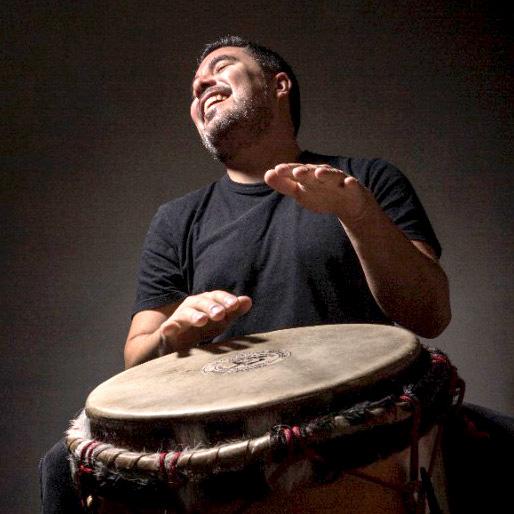 This year will be the 18th full season that Bruce Sherman has been producing the
Summer Concerts on the Hudson series on the west bank of the Hudson in Weehawken.
"Last summer, during Covid, was the second most memorable season," he said. "The most memorable was back in 2003 when the inaugural concert (August 14, 2003), coincided with the Blackout of 2003. It was an inauspicious start, to say the least. Happily, things have worked out much better since."
Producing during a pandemic has its challenges, of course.
"We were waiting for guidance from New Jersey to see if and when we could start," he said. "We couldn't schedule anything until we knew if larger gatherings would be allowed."
Typically, the free concerts Sherman produces, both in the Summer Concert series and the lunchtime concerts offered in the atrium of an office building in Lincoln Harbor, require a great deal of coordination and planning. Artist's schedules, and even the weather, have to mesh correctly for the show to have a chance of coming off successfully.
"As it turned out, Governor Murphy finally gave the go ahead in June, 2020 for outdoor concerts with a maximum audience of 500 (complete with mask-wearing and social distancing)."
At that point, Sherman scrambled to put together a season. He started a month late and had one less concert than usual. The series was one of the very few which happened in the New York Metropolitan area. And he says the audiences were incredibly appreciative. Live music fans at long last were able to experience a bit of normalcy at the shows.
"I was proud of that and also of the world-class talent we were able to present. The only problem was that the tropical weather in August forced us to re-schedule three out of four concerts. But we did it!"
Summer 2021 should be much different. The majority of the public have been vaccinated and the rate of transmission is way down. So there are no rules for outdoor events. However, those who have not been vaccinated are encouraged to wear a mask.
Once again, Sherman has planned a musically rich and varied series, starting Wednesday, June 30 featuring Celisse, a Blues and Rock singer, songwriter, and guitarist, together with her A-List band.
The series will continue on July 28 with Flamenco master Pedro Cortes directing a Tribute to the Gypsy Kings.
August concerts include Latin Grammy winner, Samuel Torres and his Ensemble on August 18 and An Evening of Broadway paying homage to Broadway's greatest living composer/lyricist, Stephen Sondheim on August 25.
The series finale will be on September 10 with the first dance company ever to be presented at Summer Concerts on the Hudson, the Nai-Ni Chen Dance Company which combines traditional Asian Dance and Modern Dance.
Full season information can be found at www.hrpac.org.
The concerts take place at Lincoln Harbor Park, located just north of the Chart House restaurant directly on the west bank of the Hudson River in Weehawken. The concerts are weather permitting and a rain date is scheduled for the following night.
Public transportation options include NJ Transit bus #158, the Hudson Bergen Light Rail  and NY Waterway Ferry to Lincoln Harbor. And for those who choose to drive, free parking is available.
The Hudson Riverfront Performing Arts Center, Inc. (HRPAC), a New Jersey Not-For-Profit, presents a summer long series of open-air concerts free of charge to the general public.
The concerts are family friendly. Audience members are asked to bring a lawn chair or blanket and picnicking is permitted on the lawn.
For more information including the full summer concert schedule, Covid policy, directions, parking info, rain dates, and updates, check the HRPAC website, www.hrpac.org, or call the concert info line at 201-716-4540.