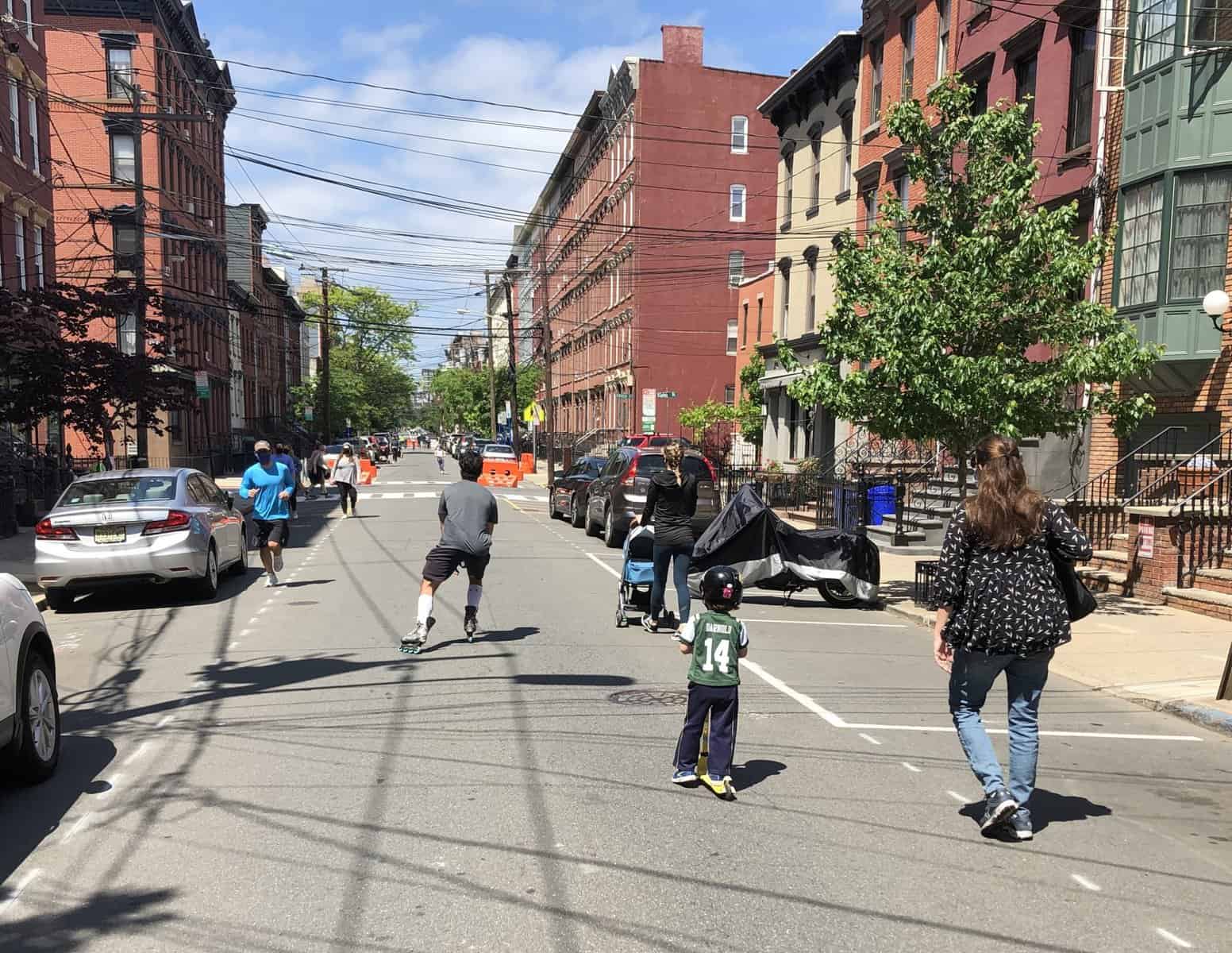 Jersey City woman charged with concealing mother's remains
The Hudson County Prosecutor's Office Homicide has charged Jersey City resident Cheryl Gatling, 53, with concealing the remains of a woman, 78, whom authorities believe to be her mother Dorothy Gatling.
According to the HCPO, Cheryl Gatling is also charged with Possession of a Weapon (Knife) for Unlawful Purposes, Unlawful Possession of a Weapon (Knife), and Terroristic Threats.
On June 26, Jersey City police officers responded to an Arlington Avenue apartment on a welfare check.
Gatling had allegedly barricaded herself in the apartment and would not allow officers in for three hours.
When she allowed officers in, they found a lifeless woman, presumed to be Dorothy Gatling.
The victim was pronounced dead at 11:47 p.m. and was "believed to be deceased for an extended period of time," according to the HCPO.
The above charges are merely accusations. Cheryl Gatling is presumed innocent until proven guilty.
North Bergen school lunches available
Lunches are available Mondays and Thursdays, 12 to 2 p.m. at North Bergen High School, Lincoln Annex, Franklin School, and Kennedy School.
HoBOOken 5k returns this fall
The HoBOOken 5K costumed race which raises money for the Hoboken Shelter, has returned.
The in-person race is scheduled for Oct. 30, at Pier A Park.
A virtual race is available from Oct. 30 to Nov. 6.
Registration is now open for the virtual and in-person 5K race. Use code SHELTERFRIENDS to save $5 off registration.
Register at https://runsignup.com/Race/NJ/AnyCityAnyState/HoBOOken5K.
Chill out in North Bergen!
Cooling centers are at
Uptown library, 8411 Bergenline Ave.
Downtown library, 2123 Kennedy Blvd.
Recreation Center, 6300 Meadowview Ave.
Call 201-869-4715 or 201-861-9601 for details.
Jersey City Summerfest returns
Free outdoor concerts will be available, July 11 to Aug. 15, at Liberty State Park's North Cove Field behind the ferry parking lot on Audrey Zapp Drive, Sundays 6 p.m. to 8 p.m.
Machine tickets will get validated.
For more information go to https://www.jerseycityculture.org/jersey-citys-summerfest-returns-for-summer-2021-2/
 UC vax clinics pop up
The Vaccination site on 32nd Street, between Bergenline and New York Avenues is available on
July 9, 2 to 4 p.m.
July 15, 2 to 5 p.m.
July 29, 1 to 5 p.m.
Aug. 5, 1 to 5 p.m.
Aug.19, 1 to 5 p.m.
Dancing in the Park begins July 8
Jersey City's Kennedy Dancers will perform live at 5:30 p.m. on July 8 and July 15 at J. Owen Grundy Pier at Exchange Place; on July 21 at Leonard Gordon Park; and on July 22 at Lincoln Park.
For more information, go to www.kennedydancers.org.
WNY Walking Club walks
The Walking Club meets Fridays, 9:30 a.m., Riviera Towers, 6040 Blvd. East.
Call 201-295-5144 for details.
Mayor Sacco dines with track team
The North Bergen High School track team received the following awards:
Girls most improved: Genesi Alfonso
Boys most improved: Joseph Ephrem
Cross county boys MVP: Moises Silva
Cross country girls MVP: Chyeka Conner
Indoor track girls MVP: Kiomy Luperon
Outdoor track girls MVP: Alejandra Bartutis
Boys indoor and outdoor track MVP: Tyrece Brown