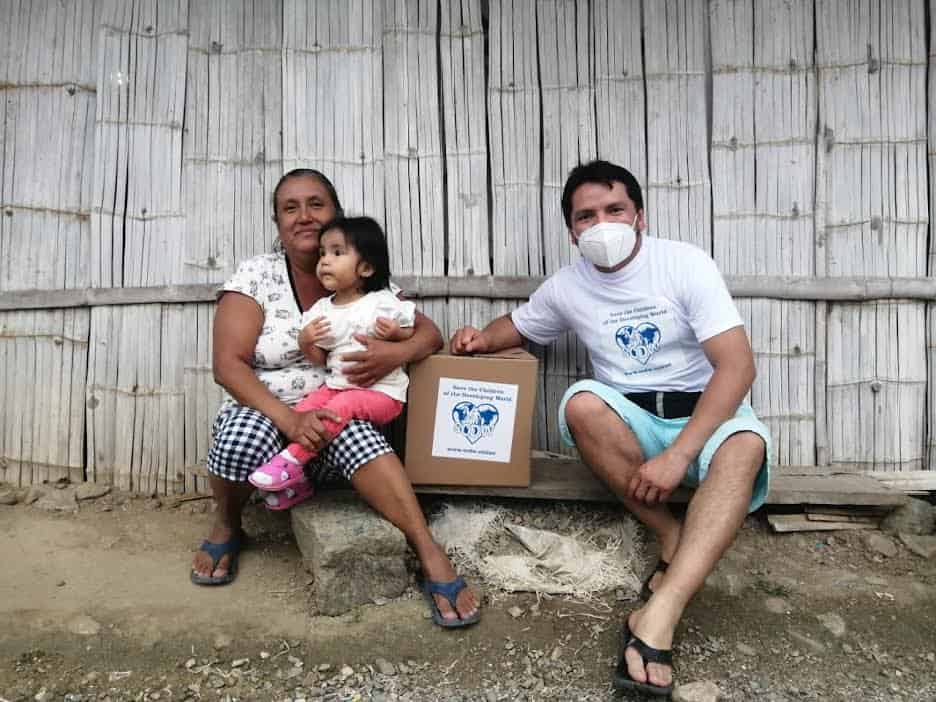 Save the Children of the Developing World (SCDW), a nonprofit based in Bayonne, continues to help those in need in South America and the Middle East.
Students from colleges and universities including Rutgers University, the New Jersey Institute of Technology, and George Washington University manage SCDW to help children from economically-struggling communities in Ecuador and Egypt.
The organization was started in 2017 by Abanoub Armanious, then a Bayonne High School student and now a sophomore at Rutgers, double majoring in Public Health and Cell Biology and Neuroscience, with a minor in Religion. Armanious, a first-generation American and aspiring physician, founded the group after traveling to Egypt and Ecuador and observing the dire economic conditions and the lack of social safety nets.
Recruiting locals
Since then, Armanious has led SCDW in supporting many communities in Egypt and Ecuador with the help of individuals like Alexander Santiago Manzaba García, who was Armanious's tour guide when he went to Ecuador and is now one of SCDW's Program Committee members.
"I visited Ecuador to conduct college-accredited research with Manzaba's help, and I could not help but notice children working arduous jobs when they should be in school or playing with their friends," Armanious said. "So, I enlisted Manzaba's help once more, but to work together to support these same children having to deal with the consequences of living in underprivileged communities."
Manzaba, who is the son of a farmer and a householder, lived in Estero de Damas, a small village on the coast of Ecuador. There, he attended a single-teacher school with about 40 students and two classrooms before going on to earn a degree in History and Tourism from The Central University of Ecuador in Quito.
Project Health
While working as a tour guide, Manzaba represents Ecuador as SCDW's Programs Committee Member and advises the organization on the dire problems in the country. This included Arenillas, in the El Oro Province of Ecuador.
Manzaba advised SCDW to provide boxes of nonperishable food items under Project Health, including tuna, sardines, lentils, red beans, pasta, sugar, salt, oatmeal, cooking oil, and rice, among other items.
"The main sources of income for families in Arenillas are those of agriculture and commerce, but because of the COVID-19 Pandemic, many of their small businesses needed to cease operations, forcing some to travel to Peru in order to purchase their necessities," said Manzaba. "Fortunately for them, I was able to organize a Project Health launch with SCDW to provide them with food and alleviate some of the financial strain imposed on them by the pandemic."
Ongoing initiatives
Prior to this project, SCDW supported the efforts of the Instituto de Investigación, Educación y Promoción Popular del Ecuador (INEPE), a school on the south side of Quito that educates underprivileged children, from preschool to high school.
SCDW found out about INEPE's mission from Manzaba and through the organization's Project Educate, SCDW helped finance workshops for five to 12-year-olds and later provided 55 of the students with school supply kits.
Both of these projects were successful, according to Armanious, and the Project Health launch in Arenillas was no exception. A representative of the Palmales Parish Council, Jinsop Jaén, thanked SCDW in a letter after the launch was completed.
"In my capacity as Vocal of the Palmales Parish Council, I want to thank you for the donation of 100 food boxes, which benefited 180 children," Jaen wrote. "We want to express our sincere thanks."
SCDW hopes to continue supporting underprivileged families not only in Ecuador, but also in Egypt and the rest of the "developing world." It urges communities to get involved by donating, creating student chapters of SCDW, and or holding fundraisers and donation drives.
For more information, call SCDW Founder and CEO Abanoub Armanious at 201-423-5951 or email him at armaniousabanoub@scdw.online.
For updates on this and other stories, check www.hudsonreporter.com and follow us on Twitter @hudson_reporter. Daniel Israel can be reached at disrael@hudsonreporter.com.