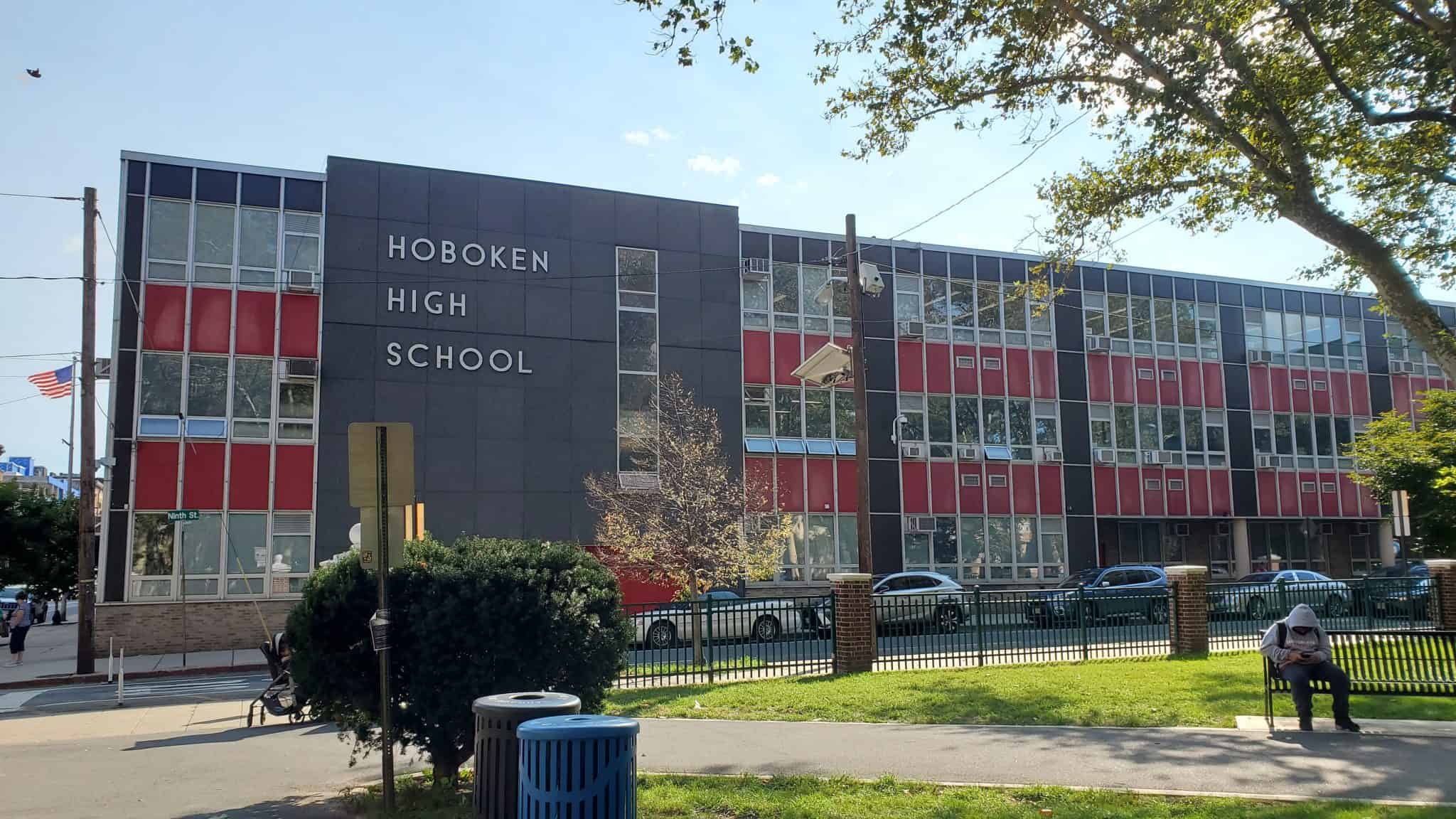 As classes begin for the second full school year of the COVID-19 pandemic, students in Hoboken are returning under the Hoboken Public School District's new vaccine policy that seeks to get more jabs into younger arms and ward off the virus.
The policy, believed to be the first school district in the state, to implement such rules, requires students 12 and older in the district to show proof of vaccination or do weekly testing.
On a sunny afternoon after Hoboken's second day of school, students expressed a wide range of opinions about the policy. While many have gotten vaccinated or plan to, views on the new rules ranged from agreement and mixed opinions to objections.
One student, who is fully vaccinated, thinks the policy is a good idea: "Most of the kids probably had COVID before they went to school, so it's probably a good idea to get vaccinated. Most of my friends got it because they wanted to go back to band and stuff and see your friends in school, so that's why they got it."
Another student, who got the first dose, believes it's a good idea, but acknowledges that some people don't believe in the vaccine.
A student, who is fully vaccinated, sees why the district made the rules, but believes it shouldn't enforce it.
A few others disagreed with the new rules. One decided to do weekly testing instead. Another said that some could have religious reasons for not getting the vaccine or could have allergic reactions, although such reactions to the vaccines are rare.
The school policy is part of city initiatives to get more people vaccinated. In July, Mayor Ravi Bhalla ordered all municipal employees to follow a similar policy.
A number of parents agreed with the policy.
Vera Sirota, who was formerly part of the Joseph F. Brandt Elementary School PTO, noted how important science is to her.
"My husband is a chemical engineer, and one of his many projects that he's working on is a COVID-19 therapeutic medicine," she said. "So science is really important to us, and we are interested in using the full toolbox that's available to us to protect the wellbeing of children." She plans on getting her two daughters vaccinated when they are eligible.
Jackie Dowd-Prince, cofounder of the Hoboken Public Education Foundation, thinks the policy is very smart. "The vaccine mandate to me made a lot of sense," she said. "For me, it allows my son, who's going to eighth grade, to have some sense of normalcy at times when they are very abnormal."
Dr. Douaa Khalil, a pediatrician at Riverside Medical Group, says that the new policy will encourage or force parents to get their children vaccinated. "Even if you don't like to do the vaccine, you have to do it, because weekly testing is nasty," she said. "I don't think the children want to wait to have it done weekly. I think this [policy] will increase the number of children vaccinated."
According to statistics provided by Hoboken, 72 percent of city residents have one dose of the vaccine, and 65 percent are fully vaccinated.
For updates on this and other stories, check www.hudsonreporter.com and follow us on Twitter @hudson_reporter. Mark Koosau can be reached at mkoosau@hudsonreporter.com or his Twitter @snivyTsutarja.