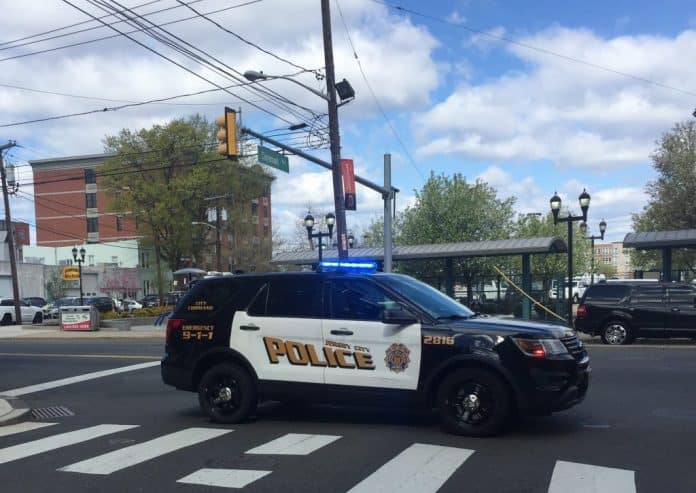 The Hudson County Prosecutor's Office is investigating whether individuals within county law enforcement are members of the Oath Keepers, a right wing extremist group.
The revelations about the Oath Keepers, a far-right anti-government militia connected to white supremacy, were detailed in a report by Gothamist/WNYC, which revealed via hacked records that a number of law enforcement, public safety and service members were scattered throughout the state of New Jersey.
The report detailed in regards to Hudson County that police officers in Jersey City were found to have records with the group. It also reported that detective Craig Iacouzzi of the Hudson County Prosecutor's Office appeared in the group's logs.
Iacouzzi, who joined the prosecutor's office in Sept. of 2019, told Gothamist that he did enter his information into an Oath Keepers' online forum, but claimed that he only did it years ago "to receive 'current events and a different take on mainstream media perspective' and that he 'never met anybody or spoke to anybody' from the organization," per the report.
"There are obvious concerns about any member of law enforcement participating in a group such as this," said HCPO spokesperson Raymond Worrall. "We are investigating this matter and because it also affects multiple law enforcement agencies across the state, we have reached out to the Attorney General's Office for guidance. Any relevant information we uncover may be shared with the FBI or other law enforcement agencies."
The investigation comes at a time where the country is on alert for far-right extremists following the deadly Capitol insurrection on Jan. 6. Multiple members of the Oath Keepers have been indicted for conspiracy or pleaded guilty to charges related to the insurrection.
It also comes in the wake of the racial justice protests last year, with recent attempts by Jersey City's police to build better relations with the community, and elected officials and activists looking to hold police more accountable.
A spokesperson for Jersey City did not respond for comment on the reports.
For updates on this and other stories, check www.hudsonreporter.com and follow us on Twitter @hudson_reporter. Mark Koosau can be reached at mkoosau@hudsonreporter.com or his Twitter @snivyTsutarja.