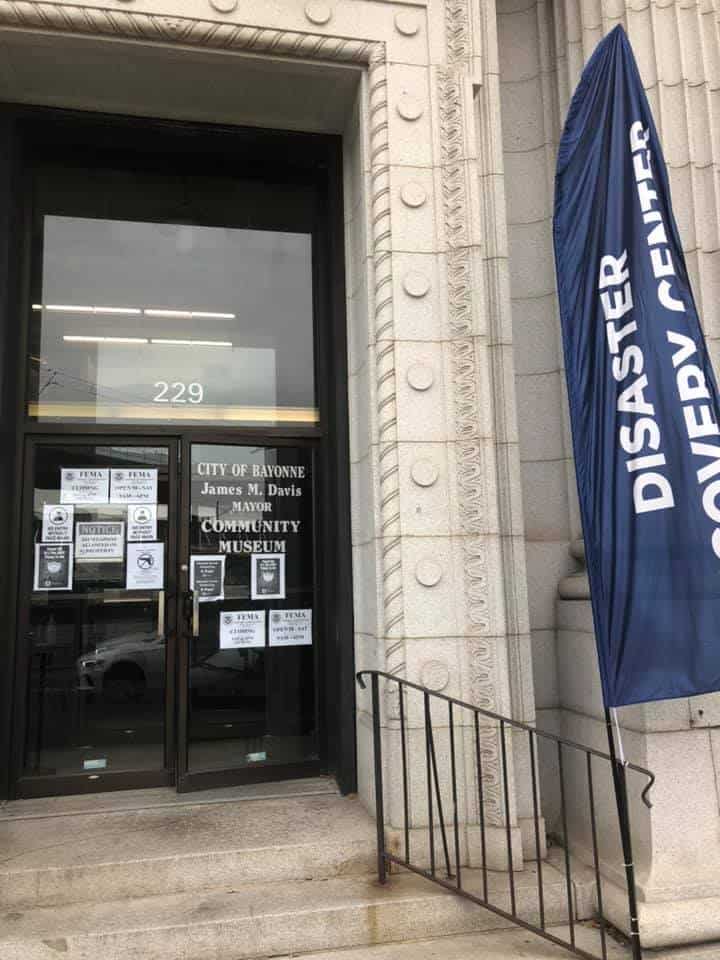 Bayonne residents impacted by Hurricane Ida can still apply for assistance from the Federal Emergency Management Agency (FEMA).
Representatives from FEMA will cease offering help applying for federal assistance in person at the Bayonne Community Museum on Oct. 30. However, there are still other ways to apply.
Residents can apply online at disasterassistance.gov, through the FEMA app, or by calling the FEMA hotline at 800-621-3362. FEMA has announced that the deadline to apply has been extended to Dec. 6.
"FEMA has provided a variety of services to the people of Bayonne," Mayor James Davis said. "These services have ranged from inspections to financial assistance. FEMA has been extremely helpful in helping the people of Bayonne to recover from the flooding that we experienced on September 1."
Disaster assistance statistics
As of Oct. 21, FEMA has registered 1,030 Bayonne households for
disaster assistance. That is the second highest total in Hudson County, according to Davis.
Of the 1,030 registrations, 851 have been referred for further action. A total 765 home inspections have been approved. Of those, 623 inspections have been completed.
So far, FEMA has approved $1,854,460 in financial assistance in Bayonne. Of that total, $1,726,841 has been for housing assistance, while $127,620 has been for cars, personal property, and other items. Additionally, 34 people have received rental assistance.
When FEMA's mobile assistance center was set up outside the Bayonne Free Public Library, the agency assisted 112 residents. Since relocating to the Bayonne Community Museum, FEMA has assisted an average of 10 residents per day.
Representatives leaving after weeks
"I would like to thank FEMA for helping so many Bayonne residents over the last several weeks," Davis said. "I would also like to thank President Biden for making New Jersey residents eligible for federal disaster assistance. His decision was responsible for bringing FEMA to our state in the first place."
FEMA representatives were in Bayonne offering assistance for weeks after the storm, and returned for additional weeks on Davis' request.
"Since so many Bayonne people were affected by Ida, I asked FEMA to come back for an additional period to help our residents," Davis said.
And while there will no longer be in-person opportunities to apply for federal assistance after Oct. 30, residents can still apply in the other aforementioned ways. The city will announce any other opportunities to apply in-person or otherwise, if they become available.
"We will continue doing whatever we can with FEMA to provide the recovery assistance that Bayonne needs," Davis said.
For updates on this and other stories, check www.hudsonreporter.com and follow us on Twitter @hudson_reporter. Daniel Israel can be reached at disrael@hudsonreporter.com.