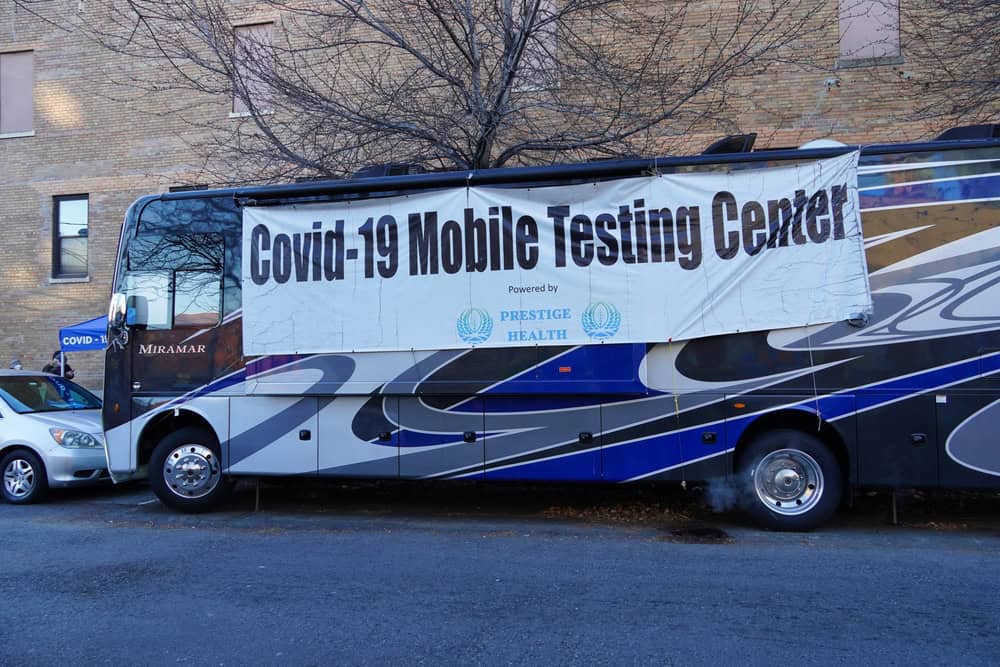 Jersey City and Hoboken have felt the full brunt of the COVID-19 surge as 2021 came to an end and cases continue to reach new records, impacting everyone and everything from top officials to new measures being taken to curb the spread of the virus.
In Jersey City, the daily number of cases continues to break records, with the city's data recording 605 cases on Dec. 28, the highest number ever recorded and breaking records set over December 2021.
The seven day average in Jersey City that day was at 450 cases, an incredibly stark contrast from what was an average of 40 cases at the beginning of this month, and an increase of about 122 percent from the previous week, which had an average of 202 cases.
Over in Hoboken, the city also recorded the highest record of cases in recent months, with 189 cases on Dec. 23 and a seven day average of about 127 cases that day. The city had an average of about 13 cases at the beginning of December.
In greater Hudson County, hospitalizations continued to increase, with the county reporting a daily average of about 89 COVID hospitalizations from Dec. 17 to 23. Hospitalizations have continued to remain lower than they were around this time last year when vaccines were only beginning to be distributed. The death rate has also remained lower than it was last year.
Mayors and measures
The recent surge has caught the top officials in both Jersey City and Hoboken, with Mayors Steve Fulop and Ravi Bhalla testing positive for COVID within a span of days. Both are fully vaccinated and boosted, with Fulop saying that he had no symptoms, and Bhalla saying that he only had minor symptoms.
Since then, Hoboken instituted an indoor mask mandate beginning Wednesday Dec. 29. The city also put up a brief vaccine mandate for bars and establishments participating in SantaCon earlier in December.
While Jersey City cases continue to surge, Fulop said that he has no plans to put any measures in place, arguing that rules from municipality to municipality are "counterproductive and confusing in many cases" and that the city is currently following Gov. Phil Murphy's directions.
Fulop's response was when Newark Mayor Ras Baraka, who also tested positive for COVID-19, instated both an indoor mask mandate and a vaccine mandate for businesses and establishments.
Hoboken, North Bergen and Weehawken are currently the only municipalities that have a local vaccine mandate in place (excluding the statewide mandates), which requires their municipal workers to either be vaccinated or tested weekly for the virus.
The Hoboken school district also has a vaccine requirement for students 12 and older that started in the new school year. Hoboken Superintendent Dr. Christine Johnson told Hudson County View that she estimated about 40 percent of elementary students to be vaccinated, and 20 percent of middle and high school students to be vaccinated.
Jersey City has 69 percent of it's residents fully vaccinated, while Hoboken is at 70 percent.
For updates on this and other stories, check www.hudsonreporter.com and follow us on Twitter @hudson_reporter. Mark Koosau can be reached at mkoosau@hudsonreporter.com or his Twitter @snivyTsutarja.