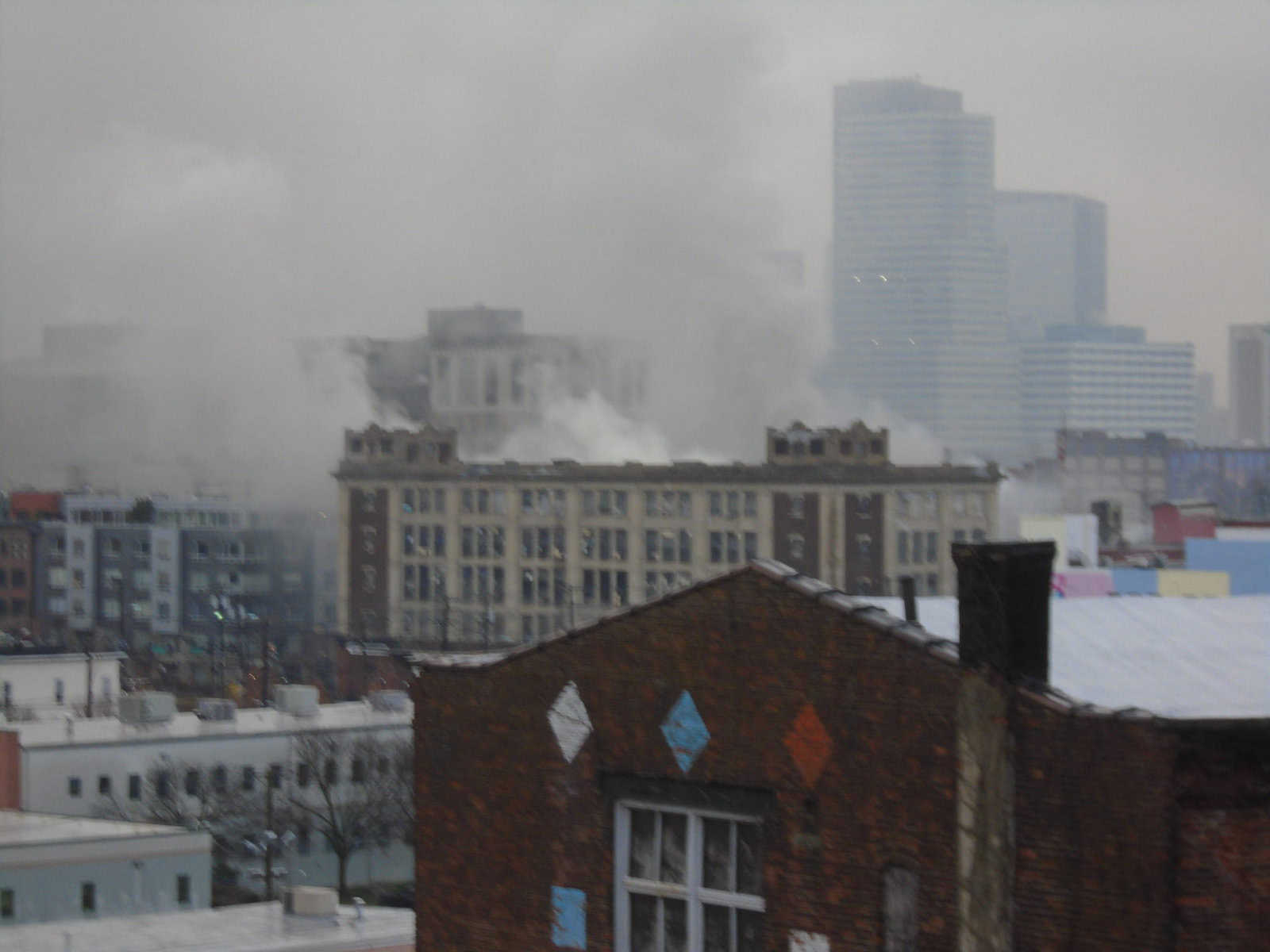 Hoboken tenants and business owners who had set up shop in the Chambord building at 38 Jackson St. were allowed partial access of the property on Monday following the fire from last December.
Certain portions were granted access after the city government received the engineering report from the building owner's engineer on Monday's deadline, according to Hoboken spokesperson Marilyn Baer. However, the report did not provide access to other parts of the building.
Because of the limited access, Mayor Ravi Bhalla directed the city to award an emergency contract to Boswell Engineering "to provide an independent assessment of the structural integrity of those portions of the site that were not fully analyzed in the first report."
"Boswell Engineering will now be actively working to identify additional areas that are safe for tenants to enter, following their analysis," said Baer.
The fire on Dec. 20 damaged a number of small businesses that set up shop there and killed two people, who were identified as Ros Marie Vos and Alexander von Schlinke. Investigators ruled the fire as an accident and said that the fire started at a first floor shop, where they believe that the presence of flammable material in the business likely contributed to the fire.
A month following the fire, a number of tenants and small business owners have grown frustrated over the city's and the building owner's response to the fire, including being unable to access their belongings from the building. Tenants organized a march to City Hall on Jan. 21 to voice their displeasure over being ignored.
An application that was submitted to the Historic Preservation Committee to redevelop the building was withdrawn before the committee's meeting on Jan. 24.
For updates on this and other stories, check www.hudsonreporter.com and follow us on Twitter @hudson_reporter. Mark Koosau can be reached at mkoosau@hudsonreporter.com or his Twitter @snivyTsutarja.