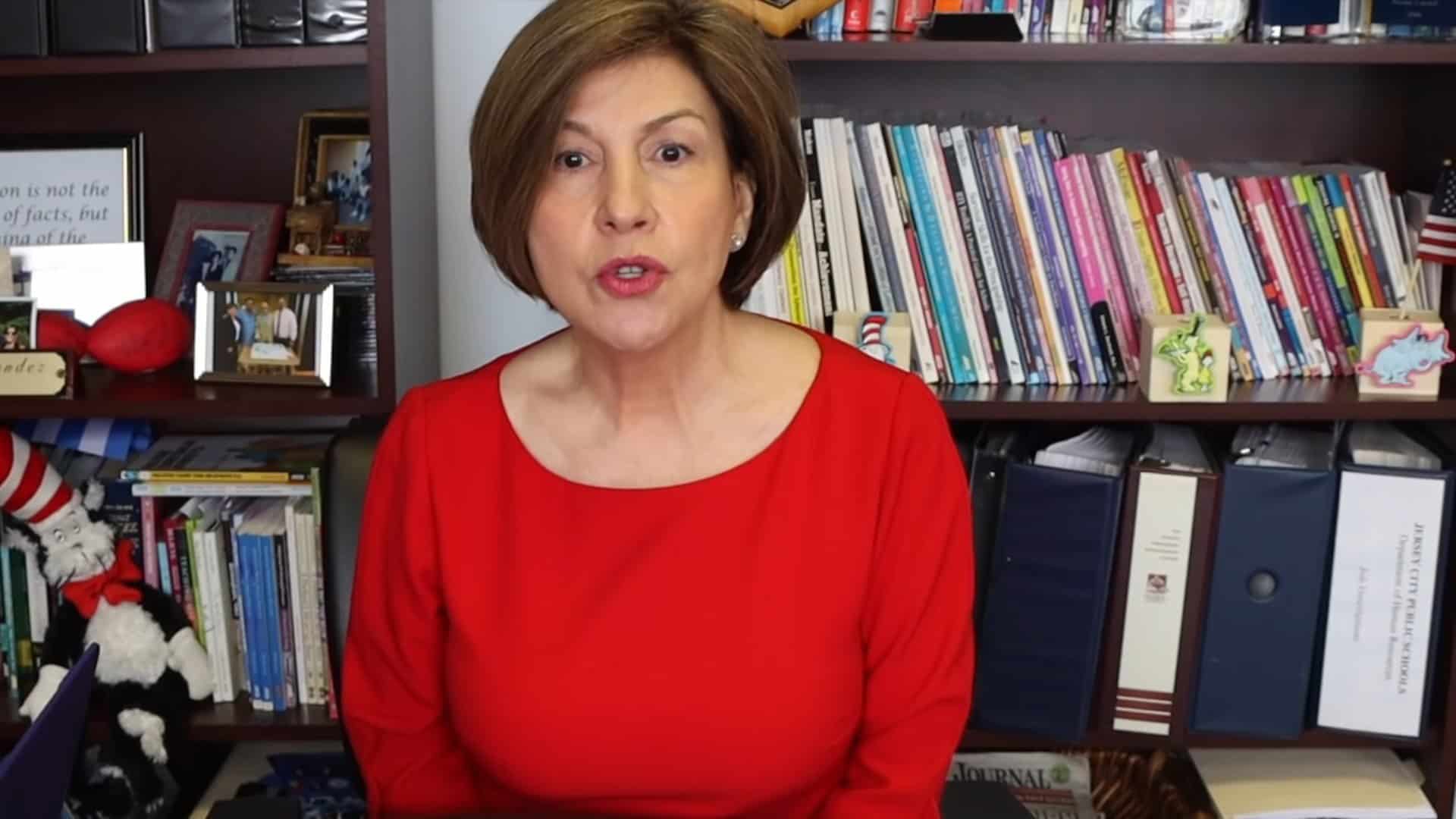 The Jersey City school district will make masks optional on March 7, lining up with the date that New Jersey's statewide school masking rules will be lifted.
Interim Superintendent Dr. Norma Fernandez said in a video update that with COVID-19 cases and hospitalization continuing to drop, "we believe that we may responsibly end the universal masking mandate."
Under the new rules, parents can decide if their children will wear a mask. Parents, visitors and employees will also be allowed to decide if they want to wear a mask. Students will also not be required to wear a mask on school buses.
The school district had planned to make masks optional following Gov. Phil Murphy's announcement last month, but Dr. Fernandez said back then that they would consult with others before making a decision on when it would happen.
She said activity level reports had been analyzed during meetings with district nurses, legal counsel and senior leadership to determine a decision. She also cited new guidelines made by the CDC last Friday, which currently declared all of New Jersey as a place where people can stop wearing masks, and also makes masks optional in buses or vehicles operated by public or private school systems.
Hudson County has had a seven-day average of 108 COVID-19 cases as of March 1, down from the massive surge that occurred over the holidays. The Jersey City school district had 906 total cases of COVID in January, and went down to 152 cases in February.
Jersey City last recorded a seven-day average of 36 cases as of March3.
"Please be ensured that we are not abandoning our ongoing safety protocols and procedures designed to mitigate the spread of the COVID-19 virus," said Dr. Fernandez.
Dr. Fernandez said that they will continue a number of procedures, including requiring all un-vaccinated employees to test weekly, performing daily temperature checks for all students and staff, making weekly student testing available, and so forth.
Dr. Fernandez said that those who are immuno-compromised or live with those at high risk for illness should consider masking. She also said that they will reconsider masking rules if district transmission levels are high.
For updates on this and other stories, check www.hudsonreporter.com and follow us on Twitter @hudson_reporter. Mark Koosau can be reached at mkoosau@hudsonreporter.com or his Twitter @snivyTsutarja.