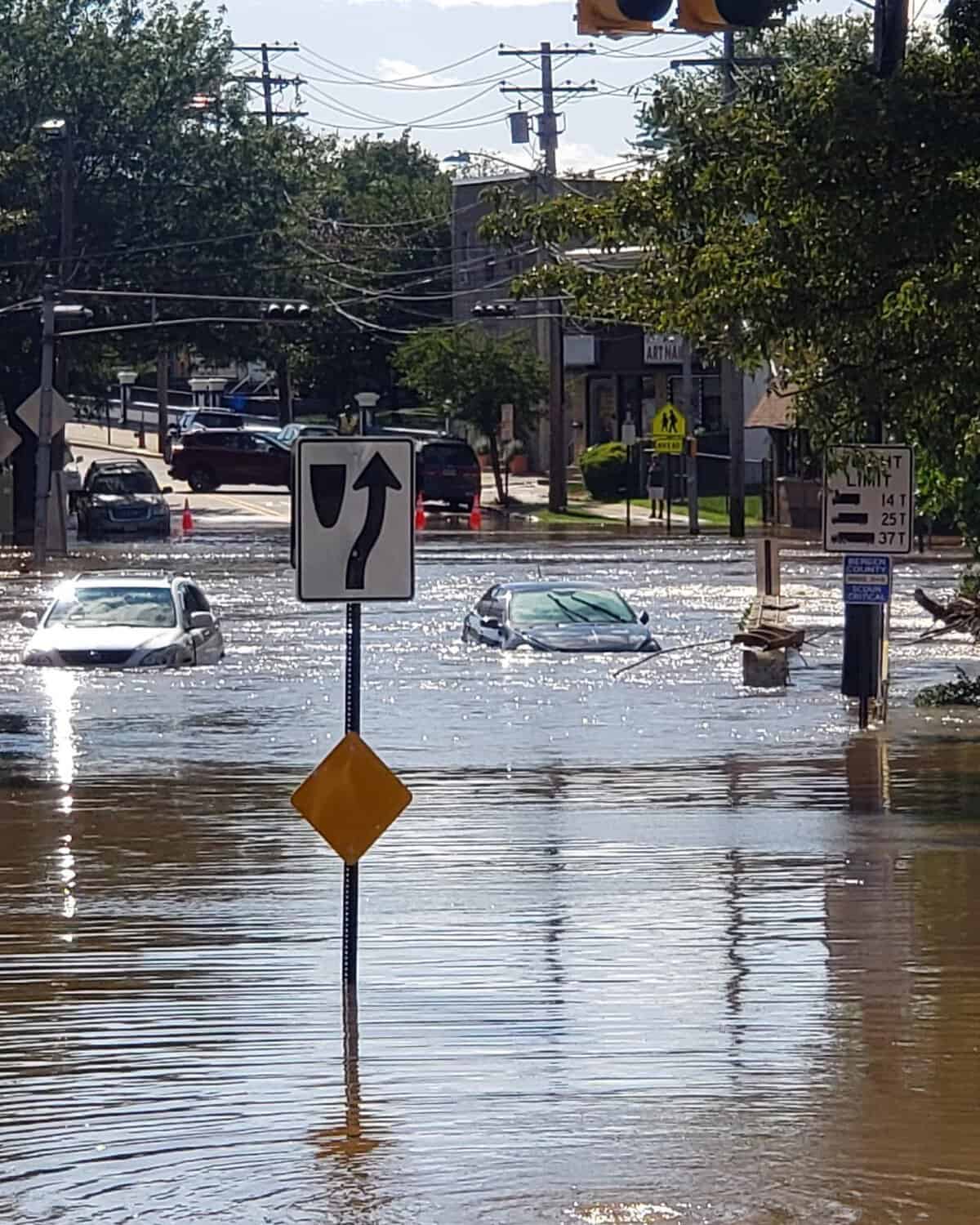 North Bergen is moving to make sewer upgrades in 2022. 
The North Bergen Board of Commissioners have adopted an ordinance that would bond $8,980,000, of which $1,055,000 would be allocated for upgrades to the sanitary and storm water sewer system.
The sewer renovations will take place from 6th Street to 39th Street between Kennedy Boulevard and Liberty Avenue, and from 40th Street through 91st Street between Dell Avenue and Boulevard East.
The upgrades encompass the reconstruction and replacement of storm water sewers throughout the township, including: chambers; sewer lines; sewer pipes; sewer cleaning and relining; street, curb, and sidewalk construction and reconstruction; site restoration; and the acquisition of necessary property and materials.
In 2021, the North Bergen spent the first of its American Rescue Plan funds in the sum of $550,000 to overhaul the sewer at 57th Street and Kennedy Boulevard. The renovations serve as a sort of storm preparedness, coming in the wake of Hurricane Ida. The township has made similar repairs and upgrades to its combined sewer system since another powerful storm, Hurricane Sandy.
During Sandy, the township was hit with flooding, power outages, and other issues as a result of the storm, but faired better than some of its neighbors. Following the storm, the township Department of Public Works (DPW) conducted a sewer line trench clean out to remove debris that could cause backups.
North Bergen opened up and relined nine stormwater outfalls, where catch basins run out into creeks. Approximately all 3,000 catch basins were cleaned in the township in the wake of the storm. Additionally, numerous other pipes that are part of the system were relined including both stormwater and sanitary. The township also improved combined sewer outfalls. Upgrades were performed on netting chamber sites at the outfalls.
Sacco and Castro talk storm upgrades
In an interview with the Hudson Reporter, Mayor Nicholas Sacco and Township Administrator Janet Castro described the efforts the town has undertaken to cope with its antiquated sewers since 2012.
"We're working on our entire sewer system," Sacco said. "We're checking out a lot of areas that we had trouble with during Ida."
Since Ida in 2021, the township has been monitoring its sewers with cameras to detect any areas that may need repairs. The township witnesses some flooding, particularly in the northern part of the township on West Side Avenue and the area along Bellevue Creek. This issue is in part due to broken floodgates, according to Sacco. Those floodgates and the surrounding sewer system would have been renovated with the construction of the proposed power plant in North Bergen, which didn't happen after Sacco announced the project was dead after public opposition. 
"The proposed power plant would have had to fix up that area," Sacco said. "Now we're looking for another means to get it fixed because that causes a lot of our flooding, down as far as the junior high school. So we're working on address things like that." 
According to Castro, addressing the floodgates may be a solution, but that is far from any concrete implementation.
"That's something that the engineers obviously have their proposals and their ideas, but that's not a project that has materialized yet," Castro said.
She added that township is working with the Meadowlands Exposition Commission and the Passaic Valley Sewerage Commission to address sewer and flood mitigation issues.
"There are just some areas that we don't have a whole lot of control over," Castro said. "We plan on working with the Meadowlands Commission to make sure to try and mitigate flooding in some of those areas." 
Focusing on storm drains and catch basins
In the meanwhile, the DPW has been focusing on ensuring storm drains are functioning properly.
"As a result of Ida, we had excessive flooding from an 100-year storm," Castro said. "The DPW has taken on the initiative of going through those areas that really experienced flooding and they have checked the drains. They're working really hard and we have actually come across some minor issues we're working on. We're not sure how much that would help if we ever had another storm of this magnitude, but we are certainly out there. And we're exploring additional options. We have our engineers working on additional ideas to see if there are areas we could improve down the line."
The Municipal Utilities Authority (MUA) has also been working to ensure sewers are in order and to prevent flooding.
"This is also part of a collaboration with the North Bergen MUA," Castro said. "I know a lot of their mission that they've been working on recently is to try to educate the public on how to keep the catch basins clean prior to a storm."
The MUA has been making sure leaves are cleared from storm basins to prevent drainage issues during storm. 
"That will mitigate some of the flooding issues that they will have," Castro said. "It will allow water to drain properly and other things like not running your dishwasher or washing machine prior to a storm, because that's more water that goes into the sewer system." 
Reflecting on Sandy, Castro said: "The reality is, the infrastructure was unable to bear it. We're working to be more innovative moving forward. And w'ere playing catch up here because climate change is real and these storms just keep on coming every so often."
Weehawken undergoing renovations, too
Sewer infrastructure improvements made by the North Hudson Sewage Authority will start this spring, according to Weehawken Mayor Richard Turner and Deputy Mayor and Second Ward Councilwoman Rosemary Lavagnino who made the announcement at a January council meeting. 
"Some of our infrastructure projects with the Sewage Authority will be starting this Spring," Lavagnino said.
Sewer improvements, including the enlarging of sewer pipes on Hamilton Avenue and Boulevard East; and improvements to Hudson Avenue, and El Dorado Way leading down to Highwood Avenue, will start as soon as this month. According to Turner, the major project to widen certain sewer pipes totals nearly $12 million and is set to commence construction on approximately March 23.
"Hopefully the bid prices come in and they can get the supplies," Turner said. "Sterling was held up for a lack of supplies."
Another project will renovate the sewer under Sterling Avenue for $500,000. That will start in May and finish by September, according to Turner.
The township is also eyeing repairs to the sewer retention system under the basketball court next to the Volunteer First Aide Squad building on Highwood Avenue. The system would help prevent flooding on El Dorado Way.
"The thing they're going to start on in May is the retention system," Turner said. "That way, when the weather comes down, El Dorado is retained." 
Prior to this, the township had to repair a sewer collapse in 2021 for $1.4 million.
"Unfortunately, we have older infrastructure," Turner said. And one of the things the township has been pushing with the Planning Board and the Zoning Board of Adjustment is to enforce porous driveways going forward to prevent some storm water from entering the combined sewer system.
Turner talks storm preparedness in Weehawken
In an interview with the Hudson Reporter, Turner said Weehawken has been working in conjunction with Hoboken and Jersey City for nine years on flood prevention. That's part of the $230 million in the Rebuild By Design plan flood wall that would run from 19th Street in Weehawken past Weehawken Cove to Hoboken.
"It's not just Hoboken, it's Southern Weehawken," Turner said. "We've probably had a 100 meetings or so since Sandy. It's just a long time to get things moving… It's very complicated because they have to get the right of ways."
According to Turner, the project consists of the construction of "a combination of walls and berms and floodgates."
"It's starting to move along now, they've got most of the right of ways," Turner said. "Hundreds of thousands of hours have been spent on this… They have everything set, so hopefully we'll start some serious construction."
The wall would provide relief to Southern Weehawken, which was hit by severe flooding during Sandy.
"We're upgrading as much as we can," Turner said. "We have a very old sewer system… We're periodically going through the township and upgrading our sewer system. Theres's no ability to put in the dual system but at least we're upgrading the current system."
In addition, the township is looking to put in new pumping stations among other sewer upgrades.
"We've had such heavy rains as seen with Ida," Turner said. "I think Hudson fared better than most places that were totally underwater, but now we're trying to upgrade the sewer system so at least we can capture more of the water before it gets into people's basements and garages and everything." 
For updates on this and other stories, check www.hudsonreporter.com and follow us on Twitter @hudson_reporter. Daniel Israel can be reached at disrael@hudsonreporter.com.