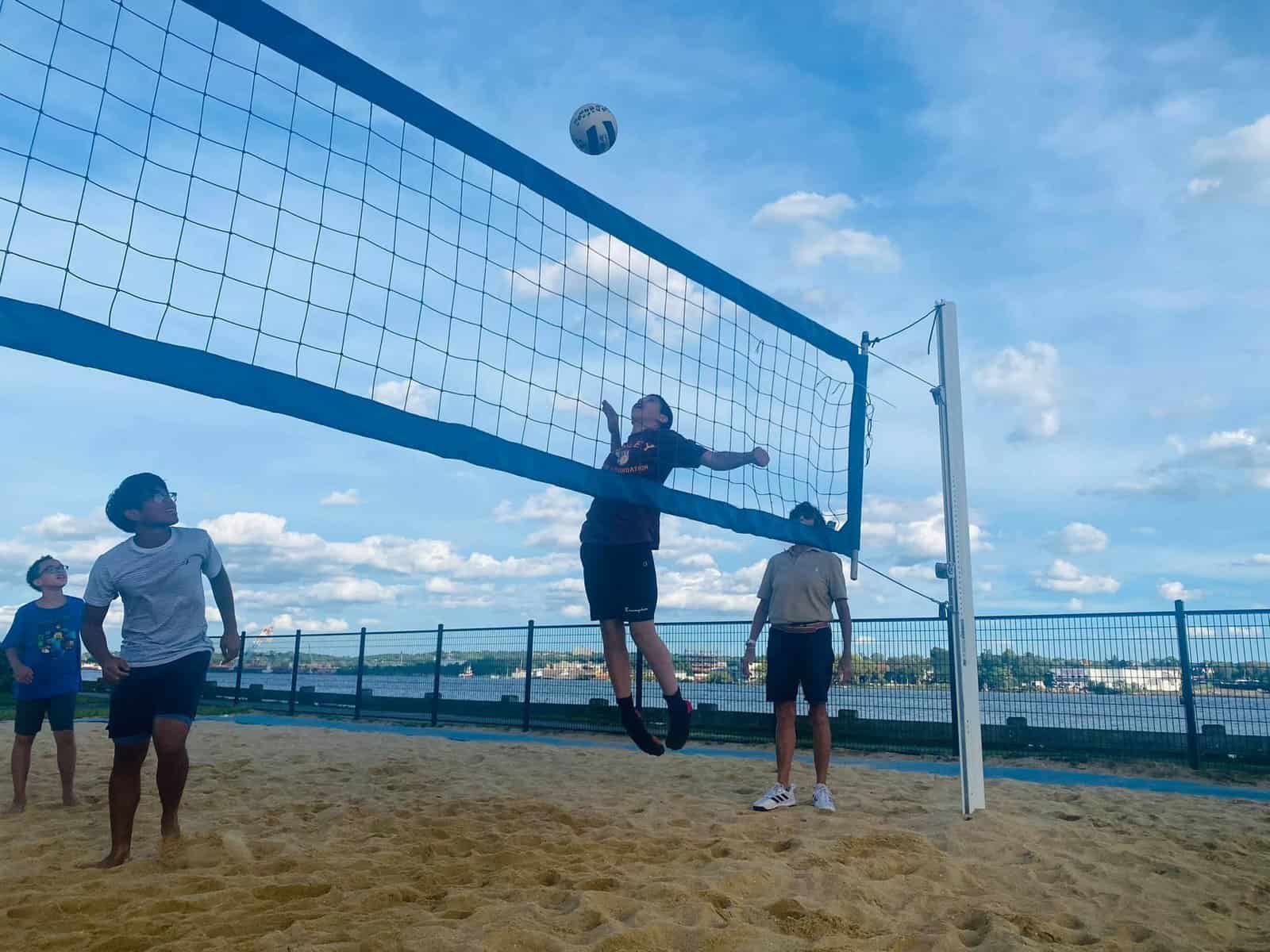 Upcoming blood drive
On July 21, a blood drive will be held at the New Jersey Blood Center at the Senior Community Center at Story Court Library Branch at 16 West 4th Street from 12:30 p.m. to 6:30 p.m. For more information, go to nybloodcenter.org.
Murder suspect apprehended in Florida
The suspect wanted in connection with the March 2, 2021 fatal stabbing of 29-year-old Mathew Mortimer in Bayonne has been arrested in Florida. Elvis Santana, a 32-year-old from Bayonne, was arrested on an unrelated theft charge in Miami, Florida, on Wednesday, May 25, 2022. Read the full story at: hudsonreporter.com/2022/06/06/suspect-arrested-in-florida-for-2021-bayonne-murder.
24 people displaced after Broadway fire
At least 24 people have been displaced following a four-alarm fire at an apartment on Broadway in Bayonne, according to Fire Chief Keith Weaver. A bedroom fire broke out after 10:20 p.m. at 326 Broadway, resulting in 11 permanently displace and 13 in the neighboring buildings temporarily displaced. Read the full story at: hudsonreporter.com/2022/06/08/four-alarm-apartment-fire-in-bayonne-displaces-24-people.
BEOF assistance available for homeless and at-risk
The Bayonne Economic Opportunity Foundation (BEOF) announced that the Rapid Re-Housing Rental Assistance Program is available for homeless people and those who are at risk of becoming homeless. The program can help with the security deposit and or rental subsidy for up to twelve months for residents of Bayonne and other communities in Hudson County. Read the full story at: hudsonreporter.com/2022/05/26/beof-rental-assistance-program-open-to-bayonne-and-hudson-county-residents.
Two arrested for drug dealing
Two Jersey City men, William Kenny and Jayvon Taylor were taken into arrested on June 3 from the area of West 21st Street for alleged narcotic violations. After receiving numerous complaints of narcotic activity in the area, Bayonne Police Narcotics Detectives initiated an investigation into the matter. During the investigation, detectives observed numerous transactions where a buyer's vehicle would double park in the area and the arrested men allegedly would retrieve narcotics for the sale from parked vehicles in the area used to stash the narcotics.
As the investigation progressed, detectives were able to recover cocaine, heroin, 38 pills of a prescription legend drug (PLD), and $1501.00 in suspected narcotic distribution proceeds from Taylor's person. Detectives were also able to recover 11 pills of a PLD from Kenny's person. Kenny and Taylor were charged accordingly.