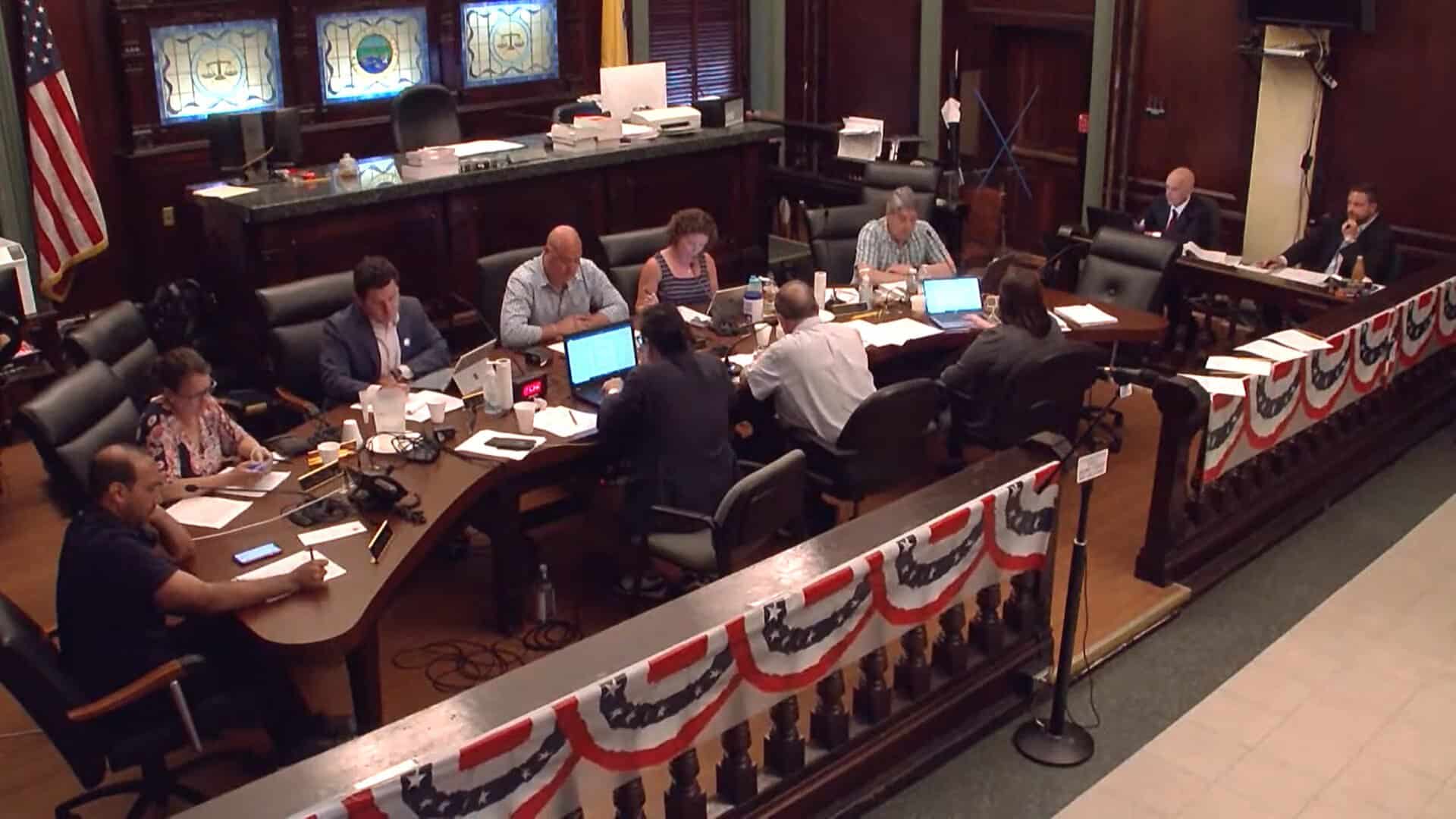 The Hoboken City Council has amended and adopted the city's $132 million budget for fiscal year 2022, a $7.1 million increase from last year's budget which now comes with a 2.5 percent local tax increase instead of an initially-proposed 5.6 percent increase.
The budget, proposed by Mayor Ravi Bhalla back in April, was said by the city to fund increases created by rising inflation and union contract settlements, along with investing in infrastructure improvements and personal investments.
The most significant change is to the municipal tax levy, which was supposed to be $62.3 million, but reduced down to $60.5 million. The increase roughly corresponds to when the city decreased their taxes by 2.8 percent last year due to federal funding from the American Rescue Plan.
Council Vice President Emily Jabbour explained at the council meeting that they were able to reduce the levy by making a number of changes to the budget, such as increasing the amount of surplus from $9 million to $10 million, which is $1.5 million more than last year's budget.
Other changes in the revenue part of the budget amendments include increases to local revenue such as the Zoning Board and Planning Board fees, and special items such as the Rebuild by Design easements, Clean Communities and Click it or Ticket.
Jabbour also said that they reached the new levy by increasing the amount of miscellaneous revenue across a number of different departments, doing $300,000 in miscellaneous cuts, and $550,000 in cuts from the group healthcare set-asides.
For the new appropriations, a number of departments had their salaries and wages decrease from the initial proposals. Some examples include Corporation Counsel going from $548,201 to $508,201, the Recreation and Cultural Affairs division going from $572,134 to $515,134, and the City Engineer going from $247,280 to $237,280.
For the Public Safety department, the proposed salaries and wages for the police and fire departments were decreased by about $1.7 million, mostly offset by American Rescue Plan funding with $1.5 million and $1.9 million respectively.
Jabbour said the budget includes a number of items requested by a number of council members, such as a redevelopment study for the multi-service center requested by Councilman Ruben Ramos, $25,000 for an arts master plan recommended by Councilwoman Jen Giattino, and $15,000 in senior services requested by Councilwoman Tiffanie Fisher.
"Pretty much everyone was involved in discussions around this budget, and I know it took a number of weeks," she said. "But I think in light of continued economic conditions for residents, I think this is very considerate of wanting to ensure that we had the balance between being respectful of our residents but ensuring that city services are not harmed in terms of where we've been able to find savings."
When other council members discussed the budget, Fisher contended that her request for senior services was not listed. Assistant Business Administrator Caleb Stratton said that he would double check, while Jabbour said it could be a clerical error.
Ramos said that when he saw the initial tax increase, he thought it was an Onion article, and that it was "a little obscene" for the climate they're in, but then said that he was comfortable with the new budget.
"I think today [we're in] a much better place [than we] were yesterday as far as the budget goes," he said. "But I think we have to start planning a little bit ahead for next year's budget like in December to have these conversations as opposed to approving it halfway in the year."
Council President Michael Russo said that while he appreciated the efforts on the budget process, he said that he couldn't support the tax increase due to the economic climate and that they were "eradicating" last year's tax decrease.
"We're taking that small little savings that we gave to every resident in the city of Hoboken, and we're taking that back this year," he said. "That for me is unacceptable."
The amendments to the budget and the final budget adoption was approved 6-2-1, with Russo and Fisher voting no, and Giattino absent from the meeting that night as she was out of the country.
"I'm grateful to the members of the City Council who worked with my administration to find additional cost savings and provide important relief to the taxpayer, which is especially critical this year due to a variety of national economic challenges," said Bhalla in a statement the day after the vote.
"This balanced budget once again maintains a significant surplus, while continuing to make infrastructure improvements in flood mitigation, water mains, roadway repaving, Vision Zero, and more," he continued.
For updates on this and other stories, check hudsonreporter.com and follow us on Twitter @hudson_reporter. Mark Koosau can be reached at mkoosau@hudsonreporter.com or his Twitter @snivyTsutarja.