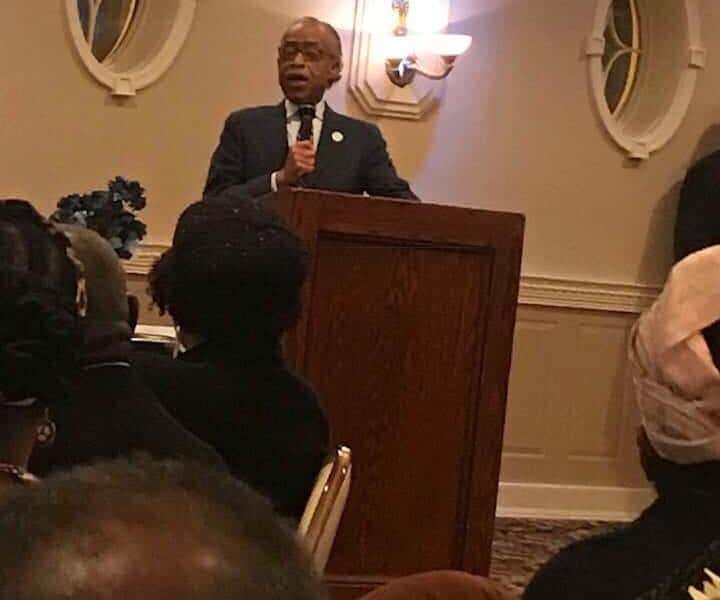 The Bayonne Branch of the National Association for the Advancement of Colored People (NAACP) is planning its annual Freedom Fund Dinner, President Donald Byrd III has announced.
The NAACP's Freedom Fund Dinner will take place on Sunday, October 16 at 4 p.m. Tickets are $100 for the annual fundraiser to be held at The Chandelier at 1081 Broadway in Bayonne. 
According to Byrd, the keynote speaker is human and civil rights activist and public speaker Lawrence Hamm. The NAACP will also be highlighting Honoree and Recognition Recipients, including nonprofit Black in Bayonne co-founder Camille High as one of the award recipients at the fundraiser. 
"Honoring Camille High, that's going to be very important," Byrd said. "Bayonne recognizing her, recognizing a leader of another organization right here in town." 
Byrd noted this will be the 95th Freedom Fund Dinner in Bayonne. This year's theme will be "Civil Rights Matter, Justice for All." 
For tickets, contact Ticket Chair Kim Hightower or Ticket Vice-Chair Irene Pyke by phone at 973-910-8649. For more information, contact the Freedom Fund Ticket committee by phone at 973-910-8649 or by e-mail at bayonnenaacp1017@gmail.com.
Recently, Byrd and other members of the NAACP invited Mayor James Davis to the event. "We met with the mayor and we gave him his tickets for the NAACP Freedom Fund Dinner," Byrd said. 
For updates on this and other stories, check www.hudsonreporter.com and follow us on Twitter @hudson_reporter. Daniel Israel can be reached at disrael@hudsonreporter.com.