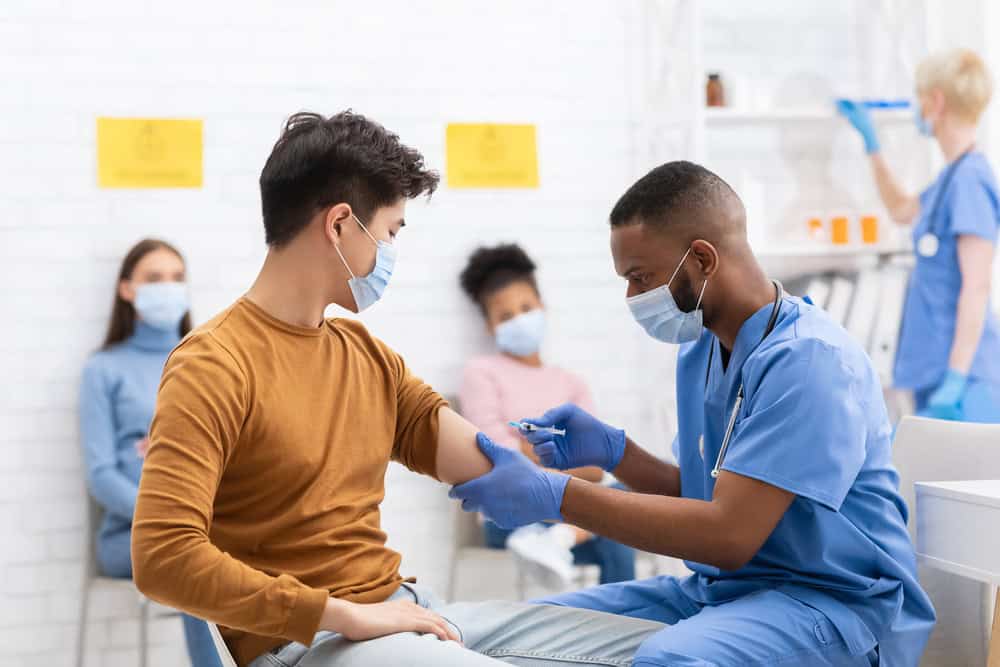 Hoboken has announced a series of additional COVID-19 vaccine clinics within the next two weeks that will offer the updated booster shots created to target the highly-transmissible Omicron variant.
The city will be offering doses of the Pfizer-BioNTech "bivalent" vaccine, which recently received federal approval, to those 12 years or older who have received their COVID-19 vaccine or booster at least two months ago. The city will also be offering flu vaccines at the clinics.
"Ensuring that our most vulnerable residents have access to the newly updated COVID-19 booster and seasonal flu vaccine is critical as we head towards the fall and winter holidays," said Mayor Ravi Bhalla in a statement.
The new COVID-19 boosters consist of the original vaccine and a formulation for protection against the BA.4 and BA.5 omicron variants.
The clinics will take place in the community rooms of each of the following locations from 10 a.m. to 1 p.m.:
Sept. 15: Marion Towers at 400 First Street
Sept. 16: Fox Hills at 311 13th Street
Sept. 19: 5 Church Towers
Sept. 20: Monroe Gardens at 221 Jackson Street
Sept. 21: Adams Gardens at 220 Adams Street
Sept. 22: 1 Marine View Plaza
Sept. 23: Columbian Towers at 76 Bloomfield Street
Those seeking an updated COVID-19 booster shot must bring their vaccine card.
For updates on this and other stories, check hudsonreporter.com and follow us on Twitter @hudson_reporter. Mark Koosau can be reached at mkoosau@hudsonreporter.com or his Twitter @snivyTsutarja.