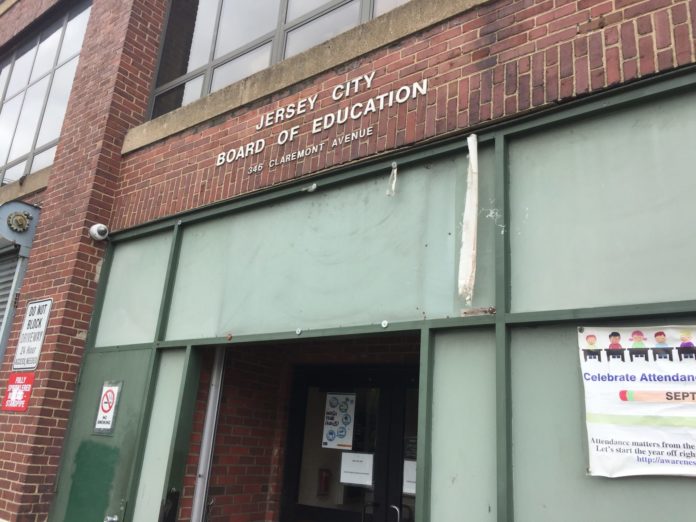 Jersey City's public schools are fully back in the hands of local officials for the first time in over three decades after New Jersey officials approved a complete transition from state to local control.
The New Jersey State Board of Education voted unanimously on Sept. 14 to give control of the state's third largest school district back to local officials, having concluded that the district had successfully implemented their full transition plan, as well as having developed a way to sustain their practices and progress.
"On behalf of the state Department of Education, I'm so excited, I truly am," said state Acting Department of Education Commissioner Angelica Allen-McMillan after the board voted to give back local control. "It truly took a village to get us to this point, and I know that you have waited much longer than I have to get here."
The city's public schools were under state control since 1989, with the district having become infamous for political patronage and student dropouts the year before. It was the first time the state ever took control of a local school district.
"The learning environment is polluted with the insidious message that school officials lack confidence in the children's abilities," said Judge Kenneth Springer back in 1989 when he upheld the state's takeover, according to the New York Times.
"That message is conveyed in many subtle ways, including a curriculum designed for low cognitive functioning, acceptance of poor performance on basic-skill tests and the defeatist attitude, implicit in the testimony of some defense witnesses, that urban children are inherently unruly'," he continued.
Since then, the state gradually gave parts of control back to local officials. The state and the school district then began a full transition plan in 2018, with the goal of completing it in 2020 until the COVID-19 pandemic delayed it.
Dr. Christopher Huber of the state Department of Education went over the process reports of the transition plan, saying that under an Accountability Scorecard by the Bloustein Local Government Research Center of Rutgers University, the school district over the past two years met a sufficient number of metrics to meet the requirements to move to local control.
"The Accountability Office did note that there continue to be areas of improvement, primarily indicators concerning fiscal reporting," said Huber. "However, the district does and has continued to put in place additional policies and procedures to ensure continued progress in those metrics."
Huber said that the report concluded that the district is developing and improving "internal controls that support sustainability and successful implementation of the transition plan."
After the state Board of Education voted to give back local control, Jersey City Superintendent Dr. Norma Fernandez thanked state officials, former local officials and current staff "that have supported our students and worked diligently to make this day a reality."
"Our goal for the Jersey City Public Schools is to inspire and prepare our scholars to confidently achieve their dreams and ambitions, and master future challenges and reach their fullest potential in a diverse and ever changing world," said Dr. Fernandez. "Thank you for your continued support."
Gov. Phil Murphy also gave his congratulations to Jersey City for regaining full control again. "Moreover, I'm confident the community will continue to rally around their students to ensure that every child in Jersey City has access to a world-class education," he said in a statement.
Jersey City spokeswoman Kimberly Wallace-Scalcione said that decision comes with "serious responsibilities, and it is imperative that school officials seize this opportunity to ensure our 30,000 students are afforded equal educational opportunities that set every single child on the path to a successful future."
"As [Mayor Steven Fulop] has said publicly, local control of our schools is where it should be," she said. "However, school leaders need to take the necessary actions to not only improve student achievement but also to stop relying on egregious tax increases year over year to plug state funding cuts that they have had years to prepare for with the end of the takeover."
The jab at the taxes increases has been a critique of Fulop after the Board of Education adopted a $973 million budget earlier this year that comes with a $1,600 tax increase per household, to which the mayor has hammered against since then.
With the school district having regained local control, they still face a number of challenges ahead of them, including how to handle the reduced amounts of state aid that they've received due to changes in the state school funding formula.
For updates on this and other stories, check hudsonreporter.com and follow us on Twitter @hudson_reporter. Mark Koosau can be reached at mkoosau@hudsonreporter.com or his Twitter @snivyTsutarja.