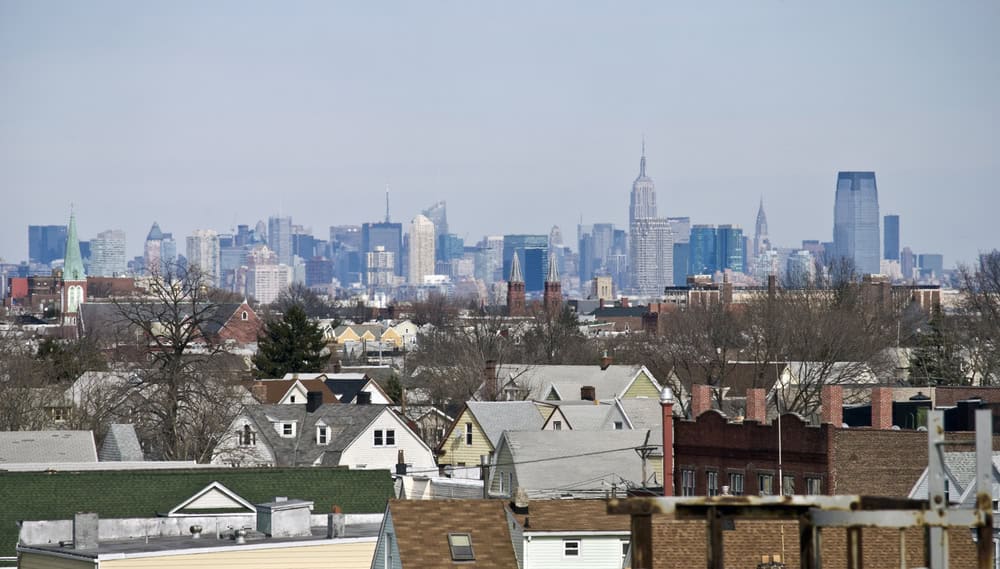 Bayonne continues to work with Jersey City-based The Waterfront Project, Inc. to provide services for homeless people in the city.
The City Council approved a resolution authorizing the use of Community Development Block Grant CARES ACT (CDBG-CV) funds. The non-profit organization was already awarded $45,000 for housing counseling and legal advocacy expansion programs through an agreement with the city.
The resolution amends the agreement to award an additional $75,000 to cover the cost of an additional housing counselor and social worker for the program. The increase brings The Waterfront Project's total allotment from the city's CDBG-CV funds to $120,000.
Founded in Hoboken in 2013, The Waterfront Project is a legal center providing free civil legal representation, assistance and advocacy to asset-limited, income-constrained, homeless or disenfranchised New Jersey residents. It has since  grown and expanded services to include housing counseling, mortgage and foreclosure counseling, tenant legal defense, housing conditions, and legal advocacy and representation for survivors of sexual assault and violence.
CDBG Executive Director Samantha Howard, also the Executive Director of the Bayonne Economic Opportunity Foundation (BEOF), explained that the services the organization provide are essential. Due to relaxed guidelines by the U.S. Department of Housing and Urban Development, it is now easier to apply for additional CDBG funding related to COVID-19.
"What happened is, the guidelines have been relaxed, and pretty much everything related to the crises, the increase in providing services and things like that, is now being considers as COVID-related," Howard said. "All that HUD required of us is to get an executive summary of what that particular project might look like, so that we can send it to them to approve."
According to Howard, the only thing that's required is a short summary of the project submitted to the BEOF. Then HUD would approve it or reject it based on that application.
"All you have to do is write a summary of what the project would look like," Howard said. "We would forward that information to our regional office to get a 'yay' or a 'nay' from them… There's a need that's been put on steroids when it comes to COVID-19."
The Waterfront Project is a non-profit who applied to the program under the relaxed guidelines. Howard said they were awarded the funds because of the impactful services they provide.
"The Waterfront Project gave an amazing demonstration of what COVID-19 is doing to our residents in Bayonne," Howard said.
Demonstrating a dire need, post-pandemic
According to Howard, many residents faced financial and career hardship due to the pandemic. Some even battled the disease itself too, adding to the struggle.
"Some of them lost their jobs as a result of COVID-19 layoffs and they're underemployed," Howard said. "That didn't mean the quality of life decreased, so they need assistance as far as trying to not be evicted. Some of them are dealing with long COVID-19 and their hospital bills are absorbing a great deal of their budget. It's affecting the quality of life, potentially being evicted, no food, things such as that."
There are currently 80 people from the city of Bayonne that The Waterfront Project is representing. Howard said this money will be very well spent to continue to help mitigate the fallout from the COVID-19 pandemic.
When asked if the organization can help more than 80 people, Howard said it can. However, it operates on an as-need basis as residents come in, already serving over 800 families in Hudson County. She said need may increase as the ban on evictions amid the pandemic was lifted and court proceedings continue.
"I'm sure as the evictions and the courts open up even more so, it would be even more," Howard said. "So yes, we will do more than 80 people. But that is currently who they have in it as far as clients go right now and income qualifying, that this is low income individuals that qualify."
Howard noted the courts recommend people to the program. Additionally, if the BEOF can't help someone, they will point them in the direction of The Waterfront Project.
"The courts are referring them to The Waterfront Project," Howard said. "Definitely they come to us because they seek rental assistance through our program. If it's something that we feel like they need additional guidance or counseling or legal services we cannot provide at the BEOF, we refer them to The Waterfront Project."
For more information, go to thewaterfrontproject.org. Residents can also call 551-256-7578, Monday through Friday from 9 a.m. to 4 p.m.
For updates on this and other stories, check www.hudsonreporter.com and follow us on Twitter @hudson_reporter. Daniel Israel can be reached at disrael@hudsonreporter.com.