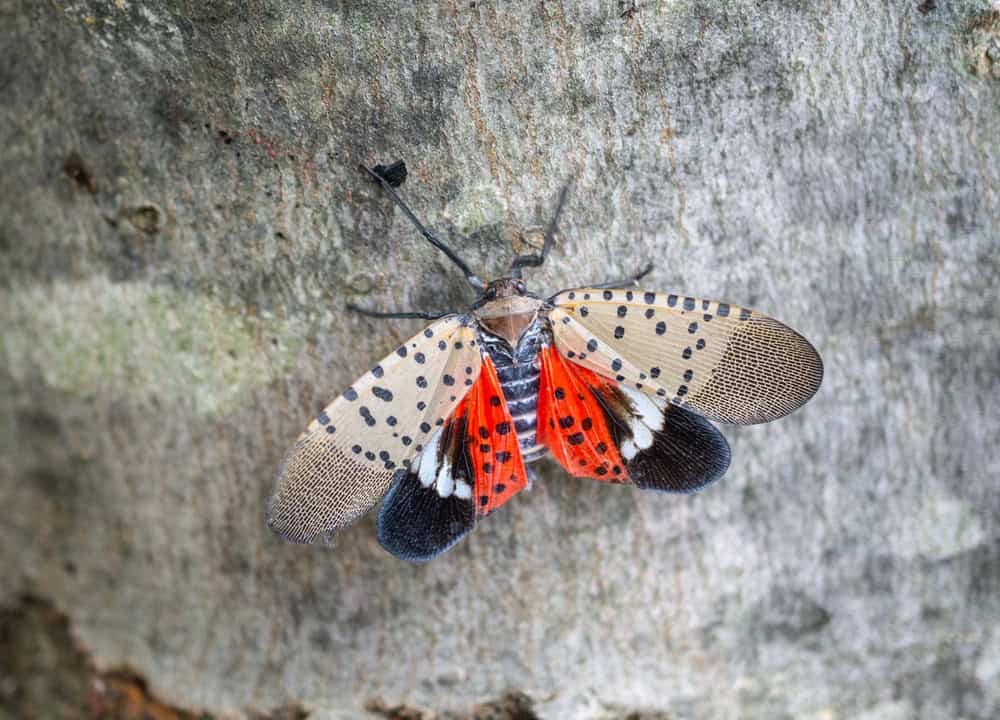 Tired of seeing all those lantern flies in your backyard? Do you wish that they weren't around posing a threat to natural plants in New Jersey? Hoboken is now officially set to put measures in place to control them after the City Council approved an ordinance at their Nov. 2 meeting.
They also approved changes to allow restaurants and bars to begin serving alcohol at 8 a.m. on Sundays during the FIFA World Cup, which is played every four years, as well as supporting the Jersey Joint for a retail cannabis dispensary.
Death to Lantern flies
The council unanimously adopted an ordinance to control lantern flies, the invasive species that attacks trees, flowers and other kinds of vegetation and has become a nuisance in the Garden State.
The ordinance specifically states that it will forbid anyone from having lantern flies on any property in the city, as well as forbidding selling any plants, products or materials that could harbor the bug.
It also says that the property owner will be responsible for controlling or eliminating lantern flies during any stage of their life on the property and adjacent sidewalks. Control procedures could be done by applying pesticide or removing Ailanthus altissima trees, and can be done either by themselves or a hired contractor.
Environmental Director Jennifer Gonzalez explained that the ordinance will allow them to enable property owners to remove Ailanthus trees on a case-by-case basis.
Councilman Ruben Ramos asked how long owners will have to remove the trees, to which Gonzalez replied that while they would have to determine the time frame on a policy basis, she said that would likely be about 14 days; or less if it were a different form of control. She also added they're doing education and outreach to remove their eggs.
Early morning soccer booze
The council adopted an ordinance that will allow licensed bars and restaurants in the city to begin serving alcohol at 8 a.m. on Sundays during the FIFA World Cup every four years. This year's competition in Qatar is set to run from Nov. 20 to Dec. 18.
Councilman Michael DeFusco, who sponsored the ordinance, noted that Qatar is in a different time zone, and said that it was a "good faith effort for us to work with the bar community to celebrate an international pastime that's really important to a number of Hoboken residents."
"After hammering the bars for years on not respecting quality of life, I had a wonderful walk through the 1st Ward with [Ken] Ferrante, our Public Safety Director, on Saturday night," he said. "We spoke to bar owners, bar goers, public safety officials on both the police and fire departments, and there wasn't any issues on Saturday night, and the lines were orderly."
The schedule for this year's World Cup shows a number of games starting at 5 or 8 a.m. in the morning. DeFusco said that opening up a couple hours early on a few weekends every four years "is not going to make or break our quality of life," but said that he'll be the first to rescind the ordinance if it does.
The council voted 8-0-1 in favor of passing it, with Councilwoman Tiffanie Fisher abstaining from the vote.
Don't forget the weed!
The council also passed a resolution to support the Jersey Joint, a retail cannabis applicant seeking to create a store near the industrial north end of the city.
Their vote means that Jersey Joint, who's address would be at 1427 Grand St., now have full local approval in the city after receiving clearance from the Cannabis Review Board in May and the Planning Board last month. They have also received a conditional license by the state Cannabis Regulatory Commission last month as well.
Unlike other applicants such as Blue Violets, who had received nearly a dozen negative comments before getting full approval by the council, and the controversial Story Dispensary that got Planning Board approval this week after five months of meetings, there was no such backlash against the Jersey Joint at the meeting this time around.
Fisher, who has been opposed to Blue Violets and Story Dispensary, gave positive comments to the Jersey Joint this time around, saying that she thought they did "a really good job" during their Planning Board hearing.
"All the questions that the members of the public asked, I think we all went there generally in support of the application just because of its location, because it was in the original logical location for the city," she said.
"But I think we came away, just feeling like this is going to be a good partner in the city," she continued. "They're going to be a good manager, and they just knew what they were doing."
The council voted 8-1 to support them, with Councilwoman Jen Giattino being the only dissenting vote.
For updates on this and other stories, check hudsonreporter.com and follow us on Twitter @hudson_reporter. Mark Koosau can be reached at mkoosau@hudsonreporter.com or his Twitter @snivyTsutarja.