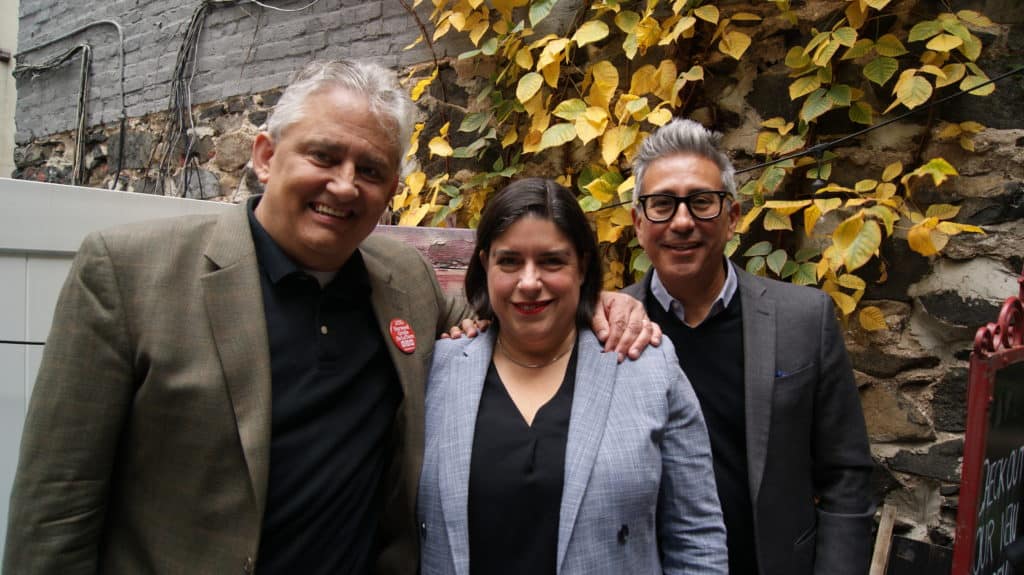 The heated race for Hoboken Board of Education came to a climax Nov. 8 when the Leadership That Listens slate took home the final win against the Kids First Team and two independent candidates. 
Post victory, the members of Leadership That Listens issued a statement:
"We are extremely thankful that the voters of Hoboken have put their trust in us.  From the very first day of this campaign, it has been about creating a better Hoboken and school system for the children of our community, and we cannot wait to continue that work.  We are sincerely grateful for all of the supporters and volunteers that worked tirelessly on our behalf."

Leadership That Listens candidates Leslie Norwood, Antonio Graña, and Alex de la Torre Jr. defeated the Kids First Team of Pavel Sokolov, Cindy Wiegand, and Donna Magen.

Norwood, a member of the Hoboken Public Education Foundation and a first time candidate for the board, received the most votes, 5,804, according to unofficial results from the Hudson County Clerk's website. She advocated for improved school curricula in public schools and called for more transparency with the school budget.
Antonio Graña, is a member of the city's Zoning Board and a first time candidate as well, received 5,245 votes. He was part of the committee that raised money in support of the failed referendum to create a $241 million high school at the site of the current JFK Stadium. 
Alex de la Torre. Jr. won reelection with 5,125 votes and campaigned for long-term facility investment, higher enrollments for students, and more civic engagement with students.
The opposing slate Kids First Team took their losses, as all three candidates had a total of 10,384 votes. Sokolov (3,452) is the current secretary of the local Hoboken Republican Party and one of the leaders in the high school opposition movement.
Weigand (3,669) is a former City Council candidate and a market researcher. Magen (3,263) had previously led an effort against children wearing masks in school as an anti-COVID precaution.
Independents Patricia Waiters (2,303) and John Madigan (1,6030) received the lowest number of votes. Waiters who opposed the school referendum, advocated for the improvement of school infrastructure for students. Madigan, is a former one-term school board trustee and pledged his election would help improve high school SAT scores and help students get into college.
The total unofficial votes cast 30,593, with a total number of 16,174 for all three candidates in The Leadership That Listens slate. The total votes cast for Kids First Team totaled 10,384 votes.
Voter turnout in this election was 26 percent of registered voters.
For updates on this and other stories, check www.hudsonreporter.com and follow us on Twitter @hudson_reporter. Jordan Coll can be reached at jcoll@hudsonreporter.com.