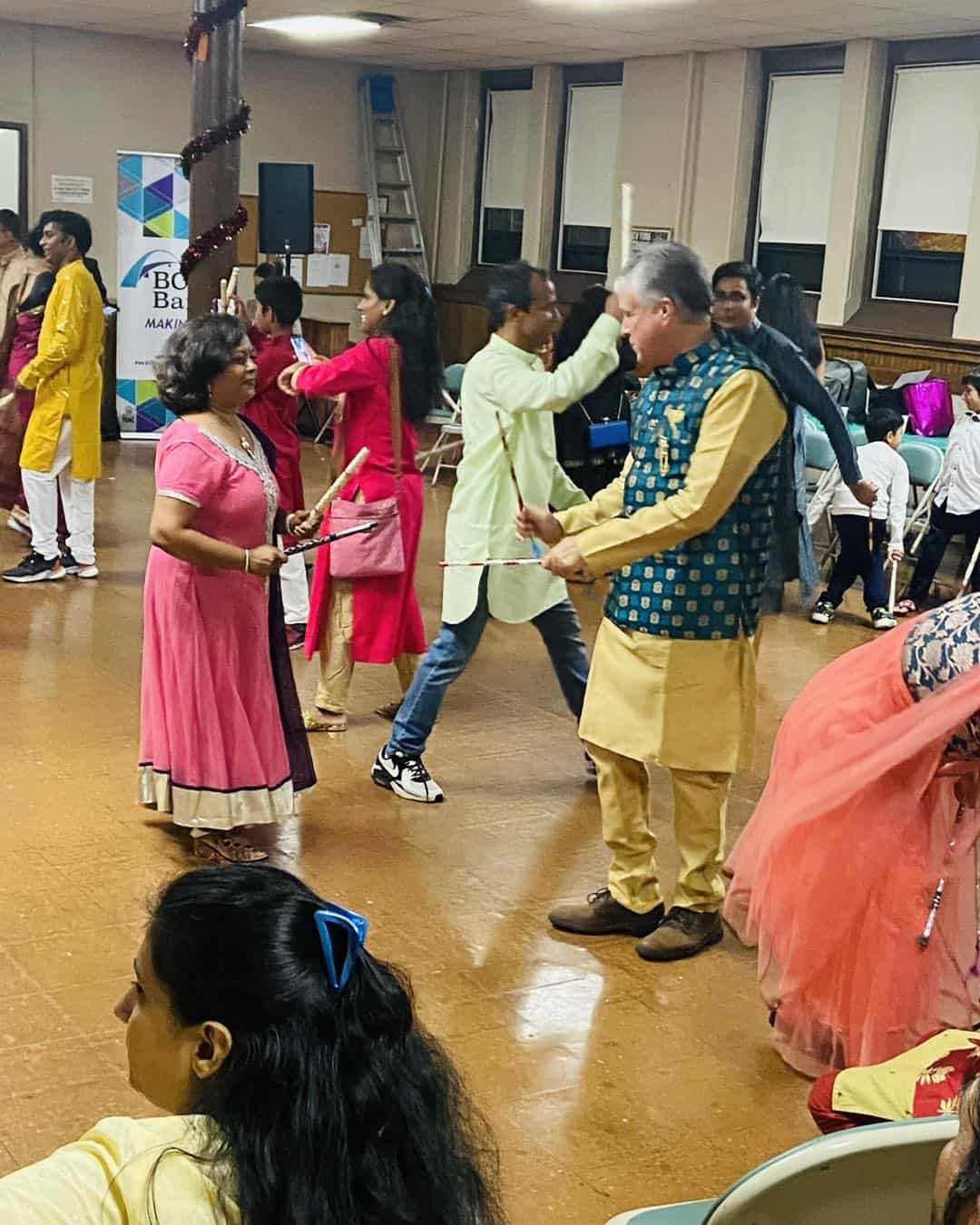 Bayonne mourns Police Captain Paul Jamolawicz
Captain Paul Jamolawicz, a 37-year veteran of the department passed away suddenly on Friday night. Promoted to captain in February 2018, Jamolawicz worked in the patrol division, detective bureau, the narcotics unit, and the internal affairs unit throughout his career. He was promoted to sergeant in 1999 and to lieutenant in 2013. He is the recipient of three commendations and seven Excellent Police Service Awards. Jamolawicz was a graduate of New Jersey City University, where he earned a degree in criminal justice. He is survived by his wife Jeanne, daughter Lori Anne, and son Paul Jr.
To read more about this story, go to www.hudsonreporter.com.
Interfaith Thanksgiving Service on November 21
The Bayonne Interfaith Clergy will be conducting its annual Interfaith Thanksgiving Service on Monday evening, November 21, at 7 p.m. The venue for this year's service will be Temple Beth Am, 111 Avenue B between 42nd and 43rd Streets.
Members of the Interfaith Clergy and Faith Leaders will lead the service which will be accompanied with music performed by Jim Hitchell, St. Peter's Prep Vox Choir, the Bayonne Interfaith Choir, organist Tom Norton, and Cantorial Soloist, Sherry Kosinski. Refreshments will follow the service.
New restaurant opens
New restaurant "bb•q chicken" at 6 East 21st Street celebrated their grand opening on November 11. Mayor James Davis said: "We wish you many years of success in our #CityOnTheRise!"
UEZ Christmas Tree Lighting on November 22
The Bayonne Urban Enterprise Zone/ Special Improvement District (UEZ/SID) will hold its annual Broadway Christmas tree-lighting ceremony on Tuesday, November 22, at 5:30 p.m. The lighting will take place at Lance Corporal Stanley Kopcinski Park near 19th Street and Broadway. The park is an outdoor special events space that is located on Broadway in front of the 19 East apartment house.
A stage will be set up across Broadway from the park. For the ceremony, Broadway will be closed to traffic from 19th Street, also known as Vinny Bottino Way, to 20th Street. No Parking signs will be posted from 19th Street to 20th Street on both sides of Broadway.
At the event, entertainment will be provided by various student singers and musicians. Hot chocolate will be available. Santa Claus will participate in the program. Pictures with Santa will take place at the end of the event. A free, trackless train will offer rides on the street.
Mango Languages now available at library
Have you always wanted to learn a new language? Choose from over seventy of them, plus a variety of English courses, through Mango Languages, now at the Bayonne Free Public Library.
Learn on the go or offline, on desktop, or mobile, absolutely free. Mango Languages is an online language-learning website and mobile app used by many libraries, universities, corporations, and institutions.
Access Mango on your computer at bayonnelibrary.org/mango_languages or through the Mango Languages app on your mobile devices. All that is needed is a Bayonne Public Library card to begin.
For assistance with a current library card, or to create a new library card, or for assistance with using Mango, email the Bayonne Library's Outreach Librarian, Melody Townley at mtownley@bayonnelibrary.org.
The Bayonne Library wishes everyone, "Happy learning!"
Subdivision of industrial site at Constable Hook granted
Bayonne has okayed a major subdivision that will pave the way for industrial redevelopment at Constable Hook. The Planning Board approved the application Duke Realty Bayonne Redevelopment, LLC for East 22nd Street and Hook Road at its October meeting, to divide property currently owned and operated by International-Matex Tank Terminals (IMTT).
For more on this story, go to www.hudsonreporter.com.
Navy rear admiral inspects USNS Pomeroy at Bayonne Dry-Dock
Rear Admiral Michael Wettlaufer visited the Bayonne Dry-Dock recently, inspecting the USNS Pomeroy. The Pomeroy is part of the U.S. Navy's Military Sealift Command, which is nearing completion of a $27 Million overhaul before returning to sea duty.
Rear Admiral Wettlaufer, who has led the Military Sealift Command since 2019, was escorted by Bayonne Dry-Dock President Michael Cranston as he toured the ship and visited with both the ship's crew and dockworkers. Rear Admiral Wettlaufer also took time to facilitate a small-group discussion with the leadership teams from Bayonne Dry-Dock and the Port Authority of New York and New Jersey.
For more on this story, go to www.hudsonreporter.com.
City council awards contracts, accepts grants, and even gets a gift
The Bayonne City Council has passed a number resolutions awarding contracts for various capital improvements and accepting state and county grants.
At the October 19 meeting, resolution were approved by the council: authorizing a contract for road paving improvements on Broadway for $446,049; authorizing a contract for liner replacements at 16th Street Pool for $172,120; accepting the fiscal year 2022 Older Americans Act of 1965 grant to fund the Office on Aging; accepting the fiscal year 2022 Click It or Ticket grant for seat belt enforcement; and approving the purchase of purchase of one Spartan Metro Star Fire Engine from Spartan Motors USA through the Houston-Galveston Area Council Cooperative Purchasing Plan for $593,570 as a gift from the Bayonne Economic Opportunity Foundation.
For more on this story, go to www.hudsonreporter.com.
Blood drive upcoming in December
New Jersey Blood Services, a division of New York Blood Center will conduct a blood drive open to the public on December 15 at the Senior Community Center at Story Court at 16 West 4th Street from 12:30 to 6 p.m.
Five veterans recognized for Field of Heroes program
Five veterans were honored for the sixth annual Field of Heroes program sponsored by the Bayonne Board of Education. The event, open to the public, recognized honorees including: U.S. Army veteran Patrick McNulty; U.S. Air Force veteran Michael Chwan; U.S. Marine Corps veteran Stanley Kopcinski; U.S. Navy veteran Louis Rowan; and U.S. Navy veteran Alfred Ponterdolph. McNulty, Chwan, and Kopcinski were awarded posthumously.
For more on this story, go to www.hudsonreporter.com.
Army Corporal killed in WWI finally awarded Purple Heart
The family U.S. Army Corporal William Herbert, born in Bayonne in 1890 and killed in action in World War I in 1918, recently received the Purple Heart medal in honor of his military service. Major General Edward Chrystal presented the purple heart to Herbert's family members at the Joyce-Herbert Veterans of Foreign Wars Post 226 Veteran's Museum in Bayonne on November 5.