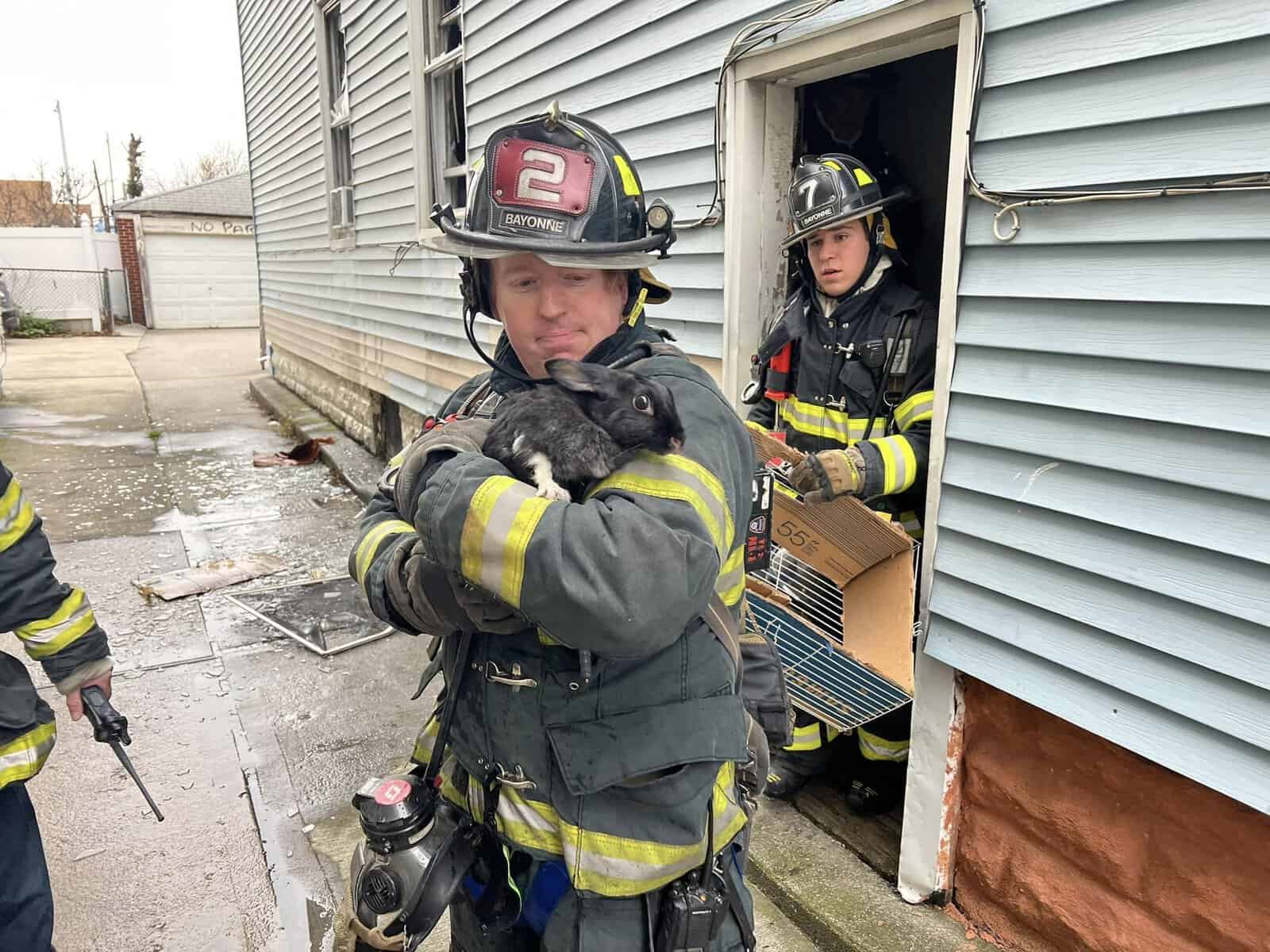 One resident is injured after a fire tore through an apartment building, according to Bayonne Fire Chief Keith Weaver.
The Bayonne Fire Department was dispatched at 2:07 p.m. on November 15 to 301 Avenue A on a reported structure fire. According to Weaver, arriving units were met with fire coming from the first floor rear apartment of the four-unit building.
Firefighters were able to rescue an elderly woman from a second floor apartment, as she was non-ambulatory and suffering from smoke inhalation, Weaver said. All other occupants were able to self evacuate prior to fire personnel arriving.
Firefighters used a handline to extinguish the one-alarm fire, which was declared under control at 2:34 p.m., according to Weaver. McCabe EMS transported the one victim to a nearby hospital with minor smoke inhalation and no other injuries were reported.
The building department has deemed the structure temporarily unsafe and the seven displaced occupants are under the care of Bayonne Office of Emergency Management and the Red Cross. Weaver said that a fire investigation is underway, however, the fire does not appear to be suspicious in nature.
"I would like to commend our members for their quick response and professionalism as they were able to safely remove a trapped occupant from the building and quickly extinguish this fire," Weaver said.
For updates on this and other stories, check www.hudsonreporter.com and follow us on Twitter @hudson_reporter. Daniel Israel can be reached at disrael@hudsonreporter.com.