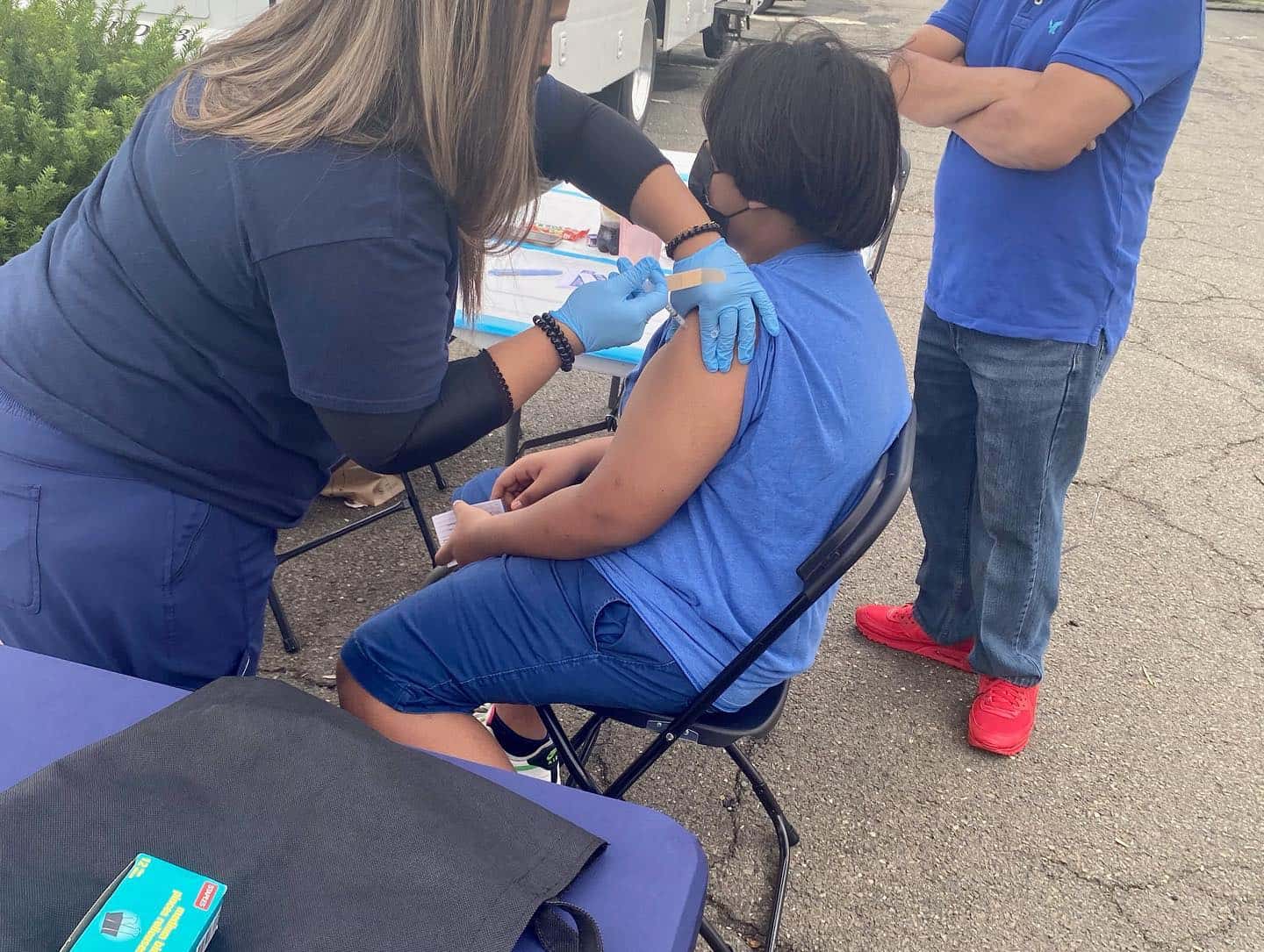 The North Hudson Community Action Corporation (NHCAC) has received hundreds of thousands of dollars to help expand COVID-19 vaccination efforts.
U.S. Senators Bob Menendez and Cory Booker (both D-N.J.) announced a combined $7,427,359 in federal funding from the U.S. Department of Health and Human Services (HHS) on December 9 to increase COVID-19 vaccinations at Federally Qualified Health Centers (FQHCs) across the state.
"When COVID-19 swept through New Jersey, some of our most vulnerable communities were hit the hardest," said Sen. Menendez, a senior member of the Senate Finance Committee that sets national health policy.
FQHCs, also known as community health centers, provide high quality and affordable health care to low and middle income individuals. In New Jersey, over 20 community health centers operate over 130 sites, providing a wide range of health care services to nearly 600,000 New Jerseyans.
Among those FQHCs was the NHCAC. It received the second highest amount of funding, totaling $577,714.
"This funding will ensure that low income residents, the elderly, and minority communities have equitable access to the COVID vaccine," he said. "This critical investment in community health centers will benefit the health of our neighborhoods, our state, and our nation."
According to the Health Resources and Services Administration (HRSA), which administers CHCs, more than 91 percent of health center patients are individuals or families living at or below 200 percent of the Federal Poverty Guidelines. More than 60 percent are racial or ethnic minorities, according to HRSA.
"The best way to put this public health crisis behind us is for everyone who is eligible to get vaccinated and boosted," said Booker. "With this critical federal funding, New Jersey will be better equipped to bolster vaccination programs and protect our health and safety. I encourage all New Jerseyans who are eligible to get vaccinated and boosted — these vaccines are safe and effective."
The key funding comes as the U.S. deals with a "tripledemic." Cases of COVID-19 are on the rise, as well as cases of flu and RSV.
For updates on this and other stories, check www.hudsonreporter.com and follow us on Twitter @hudson_reporter. Daniel Israel can be reached at disrael@hudsonreporter.com.