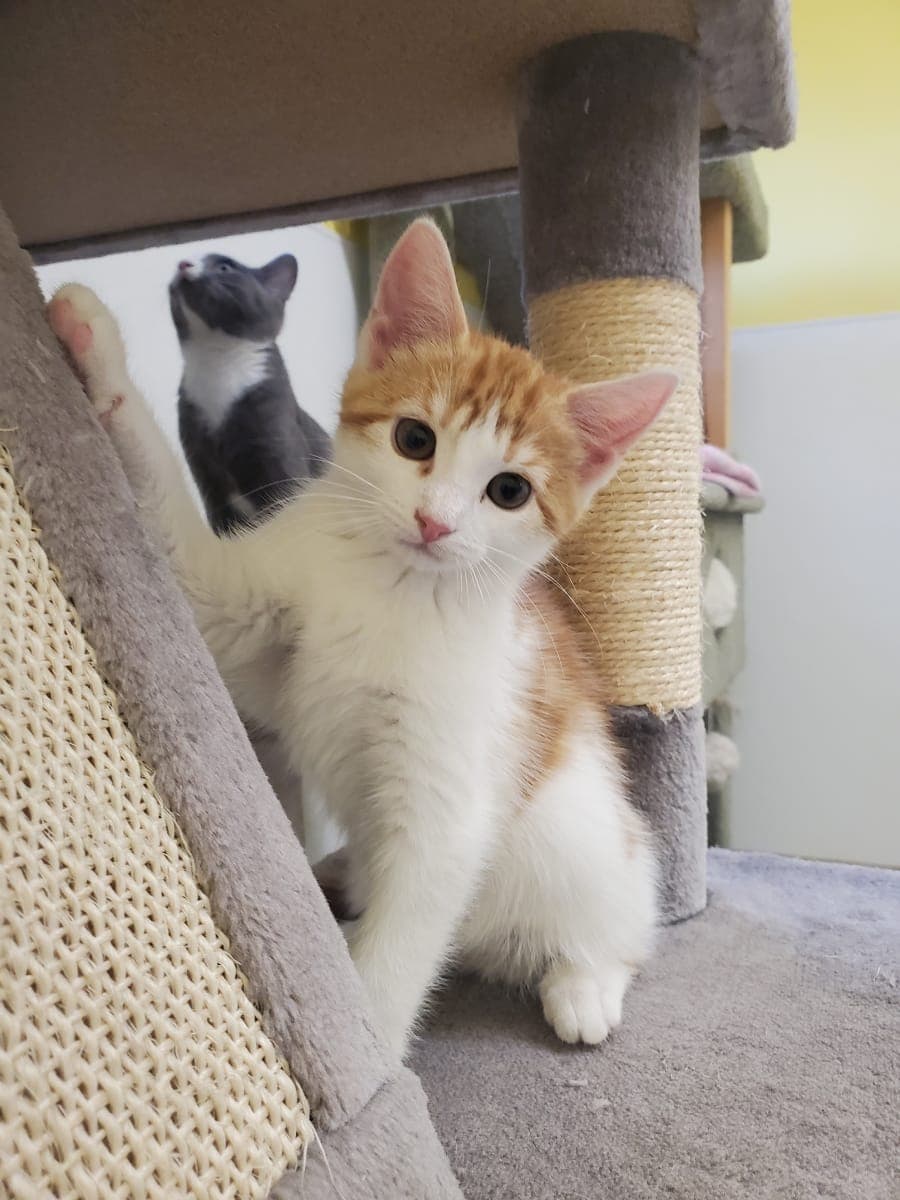 Secaucus has removed the need to license for cats, and has updated dog licensing regulations.
Mayor Michael Gonnelli and the Town Council have adopted an ordinance that removes the need for cats to be licensed with the town, Town Administrator Gary Jeffas told the Hudson Reporter. Previously, it was needed for cats over 12 weeks old.
"On animal control, we've just brought some of it into compliance with state statutes," Jeffas said. "The state doesn't require that cats be registered. Most cats in our town are not registered. So we just removed that. It was kind of an old portion of the statute that needed to be updated."
According to Jeffas, the ordinance also updated licensing for dogs, requiring it annually for dogs older than seven months or with a set of permanent teeth. Previously it was only required for dogs over twenty weeks old. Jeffas added all the changes were to bring the town in compliance with state statutes.
"Then we updated some stuff on when you have to register your dog," Jeffas said. "The state statute says either seven months old or when they have their adult teeth in, whichever is earlier. So most of the changes are to comply with the state's animal ordinances."
New dog license regulations
Any unlicensed dog owner has 10 days to obtain a license, according to the ordinance. Those with dogs licensed in other states have 90 days to acquire a license.
The ordinance makes the Department of Health or their designee responsible for issuing town animal licenses and tags and for the registration of other animals. Previously that was up to the mayor and council and or their designees.
On the pet license application, one requirement is to provide  a veterinarian's certificate indicating the dog or cat has current rabies immunization that extends through at least the first ten months of the twelve month licensing period, or an exemption. Previously, there was no wording relating the immunization lasting for that specified time period.
Also now required on the application under the new ordinance is whether the animal has been surgically debarked or silenced.
Under the ordinance, a record of all animal licenses, pet registrations, and their accompanying applications and any supporting certifications shall be maintained by the Department of Health, Town Clerk or their designee. Previously, it was just up to the Town Clerk.
When it comes to license fees, registration tags and renewals can now expire no later than June 30 in the year stated on the license. The ordinance states that the license and registration tag fee shall be prorated for any license and registration tag which is valid for longer than 12 months.
According to the ordinance, a license for other domestic animals other than a dog must be renewed annually by the owner. All licenses are nontransferable.
License fees are $17 per year for neutered pets, $20 per year for "intact" pets, and $5 for replacement tags, according to the ordinance. Dog and cat license late penalty was removed, which used to be $5.
Read the full ordinance at: secaucusnj.gov/government/meeting-documents/2022-mayor-council-meeting-documents/2022-agendas-mayor-council/1056-12-13-2022-mayor-council-agenda/file.
For updates on this and other stories, check www.hudsonreporter.com and follow us on Twitter @hudson_reporter. Daniel Israel can be reached at disrael@hudsonreporter.com.