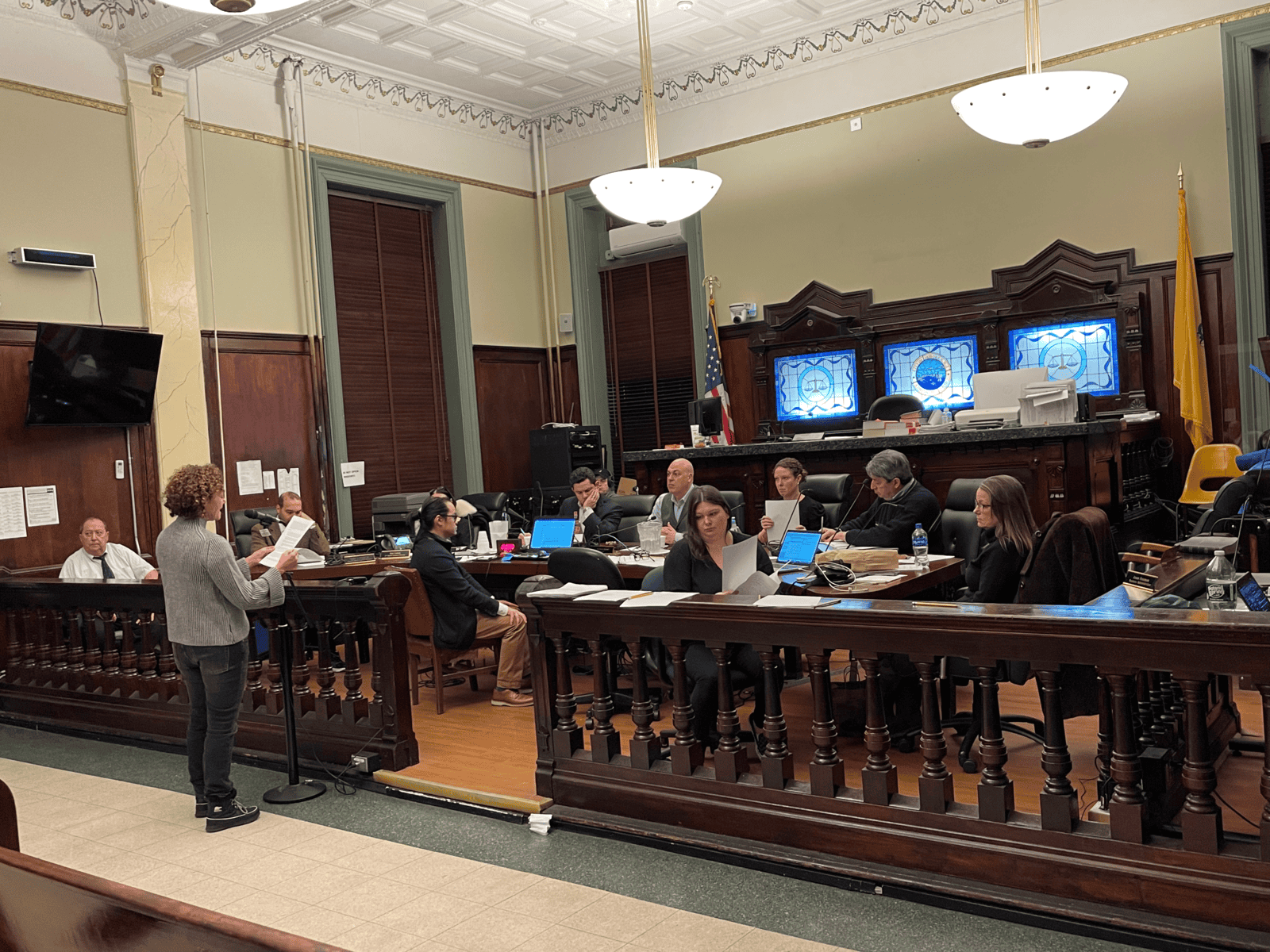 In the last stretch of development ordinances in the City of Hoboken before the closing out of the year, one ordinance that would have provided an additional $1.2 million to install bike lanes on Washington Street was pulled out by council members.
The bond ordinance would have authorized additional funding for the completion of various Transportation Infrastructure Projects (including Public Art Allocation) for the city of Hoboken, Hudson County and New Jersey.  
According to the ordinance, an estimated $47,000 (stretched out in five years) would be allocated toward the "Supplemental Funding for the acquisition installation and/or completion of permanent public art in and for the City, as originally authorized by Ordinance B-493, together with the acquisition of all materials and capital equipment and the completion of all work necessary therefore or related thereto."
"There are other ways to go about this," said one resident from Hoboken, who said she lived nearby Washington Street. She questioned the use of repaving and resurfacing the bike lanes on Washington Street, and said she was hit by vehicles seven times. "I actually tend to feel like it's not worth it to come because it does not matter how much you bang your head, the votes are already done. And every now and I have to tell you the public does not know that you are putting in a protected bike lane."
In 2016, city councilmembers approved an ordinance allowing $12 million in bonds to be issued to authorize "the milling, repaving and rehabilitation of Washington Street," as reported by Jersey Digs.
But residents at the last city council meeting of the year argued that the added $4,700 for repaving and resurfacing various streets of the city, including "Sinatra Drive, Court Street and Castle Street," was "unnecessary" and "foolish."
Paul Presinzano, a resident of Hoboken, told council members he was disappointed on the lack of communication made to the public in relation to the bond ordinance. "You guys just put bump outs there," he said, referring to the city's recent efforts in placing new protected roadway runs along Marin Boulevard and Henderson Street, connecting 18th Street in Jersey City to Observer Highway in Hoboken, as previously reported by the Hudson Reporter.
"Let's wake up and do something here: Angry Paul is out. You guys just redeveloped Washington Street … you just put bump outs there. If you move the cars out, they are now in the street and those bump outs mean nothing," he said.
Afterward, 6th Ward Councilwoman Jen Giattino said, "There is nothing in this that says Washington Street or Bike Lanes." Giattino asked Corporation Counsel Brian Aloia why it was not part of the written portion of the bond ordinance.
Aloia responded by saying that the question was brought up at the bond counsel, and "this was their recommended language."
City business administrator Jason Freedman stepped in and said, "Initially the bond was written for 3.5 million dollars while it was finalizing."
"I think you start with the conversation and then you bond," Giattino said.
The bond ordinance was tabled by city council members on Hoboken's City council meeting last Thursday.
For updates on this and other stories, check www.hudsonreporter.com and follow us on Twitter @hudson_reporter. Jordan Coll can be reached at jcoll@hudsonreporter.com.