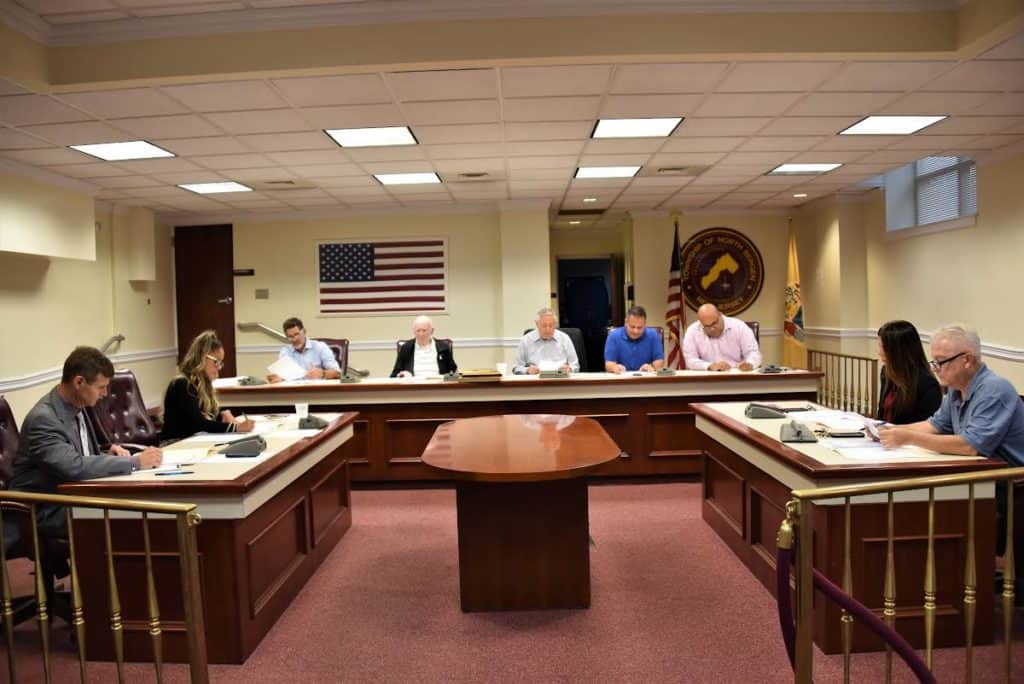 Those who attend with North Bergen Board of Commissioners meetings are familiar with a certain phrase: "If and when funds are available and approved." 
The phrase is attached to any resolution authorizing payments from the township to any entity. At a recent meeting, Mayor Nicholas Sacco explained the meaning of the phrase. 
He said the origin of the phrase "if and when funds are available and approved" dates back to 1985. That's when he first took office in North Bergen as a commissioner at the time, when the township was teetering on bankruptcy. 
"The town was virtually bankrupt when I took office and had a ten-month budget," Sacco said. "All the bills were in closets upstairs. We tried to buy air conditioning and they would only let us pay in cash because we had unpaid bills."
The phrase used to allow the township wiggle room when it came to paying what Sacco described as many overdue bills. However, now the township is in a much better position, in part thanks to Sacco and his administration officials over the years, yet the phrase remains as a relic of the past.
"Maybe we should re word it so that it says when funds are available," Township Clerk Erin Barillas suggested. However, the board did not act on that. 
"It's been in there ever since so they could pay the bills," Sacco said. "They did an investigation of the person who did the budget in those days, and she said 'I thought the money was there.'"
Sacco concluded: "'If and when funds are available and approved,' that's where it comes from." 
For updates on this and other stories, check www.hudsonreporter.com and follow us on Twitter @hudson_reporter. Daniel Israel can be reached at disrael@hudsonreporter.com.