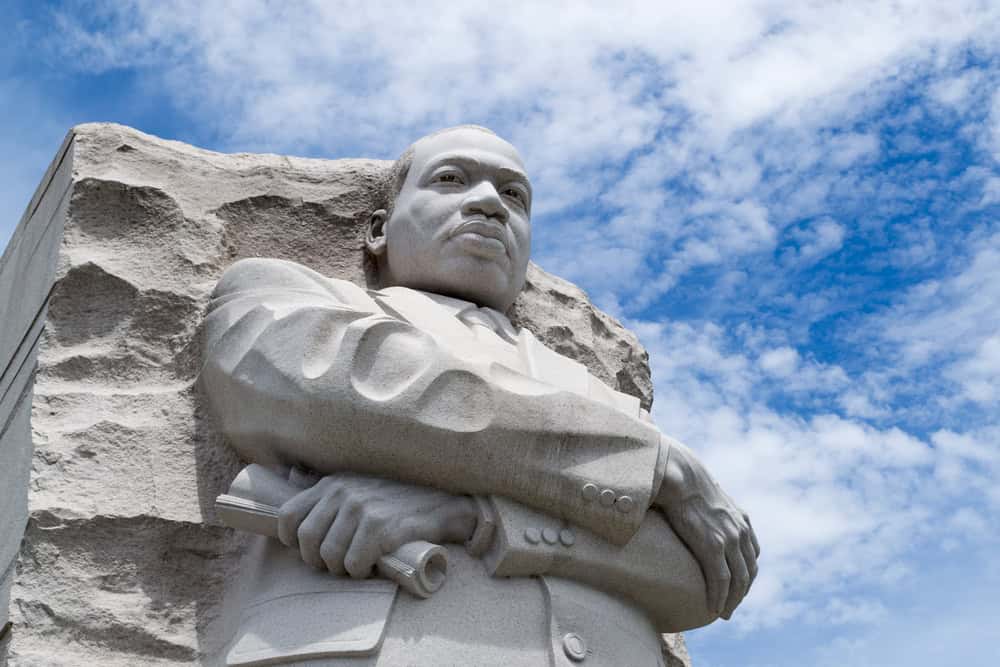 The Bayonne Interfaith Association is set to host a celebratory service honoring the life of Rev. Dr. Martin Luther King, Jr. The event is in conjunction with the Bayonne Branch of the National Association for the Advancement of Colored People (NAACP) and health care company Aetna.
Bayonne Interfaith will hold the celebration on Sunday, January 15 at 3 p.m. at Faith and Victory Deliverance Church. The church is located at 124 Lord Avenue in Bayonne.
The service will be led by the pastor at the church, Bishop Edward Purnell. There will be spoken word poetry performances and refreshments will be available.
Fifty years have passed since Rev. Dr. Martin L. King was assassinated in the city of Memphis, Tennessee, Purnell noted in a statement. Reflecting on King's words and his legacy, Purnell said one of his most cogent and enduring quotes is "Life's most persistent and urgent question is, 'What are you doing for others?'"
"As part of our beliefs at Faith and Victory Deliverance Church of God we strive with Dr. King to actively commit to do for others believing that Faith without works is dead," Purnell said. "We have taken the first steps as ordered by God to follow a whole staircase the extent of which we do not always see, to bring about the Beloved Community which Dr. King strove for under the banner of the Brotherhood of Man."
For more information, contact Rev. Dorothy Patterson of Wallace Temple AME Zion Church. She can be reached by telephone at 201-858-6132.
"In the moment of the Spirit of God our Creator to love our neighbors, it is the honor and grateful pleasure of the Faith and Victory Deliverance Church of God to host the City of Bayonne Interfaith Martin Luther King, Jr. Celebration," Purnell said. "In honor of the Rev. Dr. Martin Luther King, Jr. we therefore welcome the members of the Bayonne Interfaith Community, fellow Clergy and the residents of the City of Bayonne to the Faith and Victory Deliverance Church of God."
For updates on this and other stories, check www.hudsonreporter.com and follow us on Twitter @hudson_reporter. Daniel Israel can be reached at disrael@hudsonreporter.com.