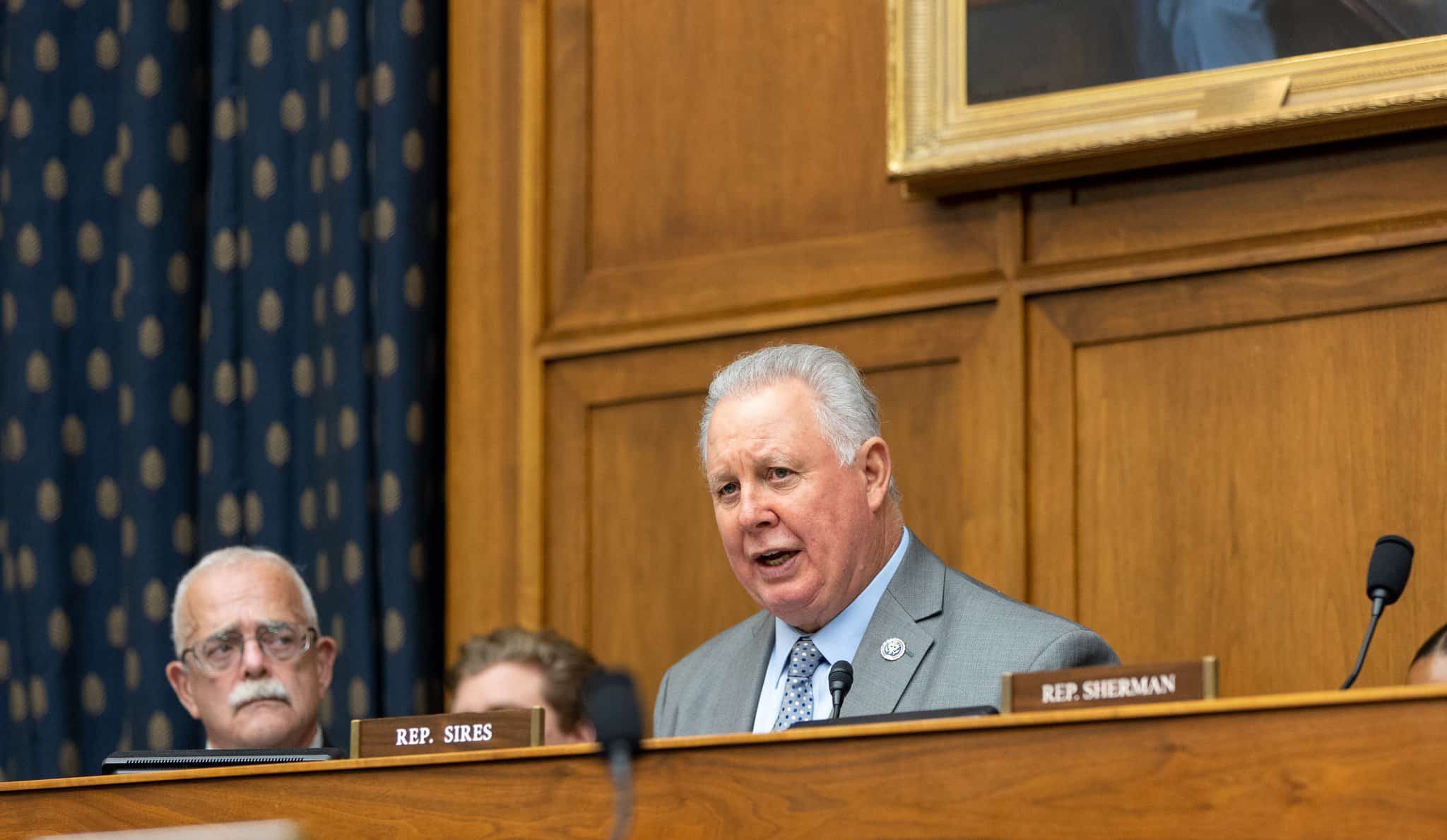 Former U.S. Rep. Albio Sires officially announced on January 9 that he will run for mayor of West New York in May.
The announcement was no surprise. Sires had made it known he was going to retire from Congress to run for mayor, and said he would wait until after he exited the House of Representatives to make any announcement.
He already faces a declared challenge from Commissioner of Public Affairs Cosmo Cirillo, who has announced two running mates including Commissioner of Revenue and Finance Margarita Guzman and former Assemblywoman for the 32nd Legislative District Angelica Jimenez.
Commissioner of Public Works Yoleisy Yanez and Commissioner of Parks and Public Property Victor Barrera are expected to run with Sires.
Mayor Gabriel Rodriguez is not running for re-election, seeking an Assembly seat in the new 33rd Legislative District.
And to make things more interesting, the race may be a three-way entanglement. Former Mayor Dr. Felix Roque, who was ousted by Rodriguez in 2019, may run for his old position again in 2023, hinting at an announcement later this month at Las Palmas at 6153 Bergenline Avenue.
Roque is reportedly expected to run with former Policemen's Benevolent Association President Tommy Mannion among other running mates.
Sires touts experience as lawmaker
Sires spent 16 years in the U.S. House of Representatives. Sires was mayor for three terms from 1995 and 2006 before his election to the House. From 2000 to 2006, he also served the old 33rd Legislative District from 2000 to 2006, serving as Assembly Speaker from 2002 to 2006.
"Being the Mayor of West New York has been the greatest job I've ever had. Only in this country can a kid from Bejucal, Cuba who played basketball at Memorial High School make it to the halls of Congress," Sires said. "West New York was the place that made me who I am today and over the years, I've been able to help a lot of residents."
According to Sires, the campaign will focus on the issues that impact West New York residents everyday. That includes addressing crime, stabilizing rents and taxes, expanding local services, supporting education, adding more parking throughout town, and investing in streets and parks.
Sires said he has made several exciting new initiatives the top priorities for his team and administration. Among them is the new library in the works in town.
"I want to build a new media center in the heart of town on Bergenline Avenue for all of our residents to enjoy," Sires said. "The current library across from Town Hall is falling apart and is not handicap accessible."
According to Sires, he also helped secure funds for school infrastructure while in Congress. He also noted a new school on Broadway between 64th and 65th Streets is necessary to address overcrowding in the district.
"In the Congress, we were able to really invest in school infrastructure, and because of that Memorial High School, as well as some of the elementary schools, will be getting air conditioning units. Trust me, I was a student and a teacher at Memorial High School, this is desperately needed. And now, the state has said West New York needs a new school to address overcrowding that we're going to build on Broadway between 64th and 65th Streets."
"I also made sure before leaving Congress that there would be money for West New York to build more parks, especially in the waterfront. I am very excited about these new projects for our town – our residents deserve the best."
In reference to his commission team, Sires said he would be announcing a "dynamic" group of people that represent all of West New York. He did not name any running mates at this time but may do so soon.
"One of the things that I saw in Washington was how deeply divided our country is today," Sires said. "I want to be a mayor for everyone who calls West New York home, and my team will reflect just that."
For updates on this and other stories, check www.hudsonreporter.com and follow us on Twitter @hudson_reporter. Daniel Israel can be reached at disrael@hudsonreporter.com.