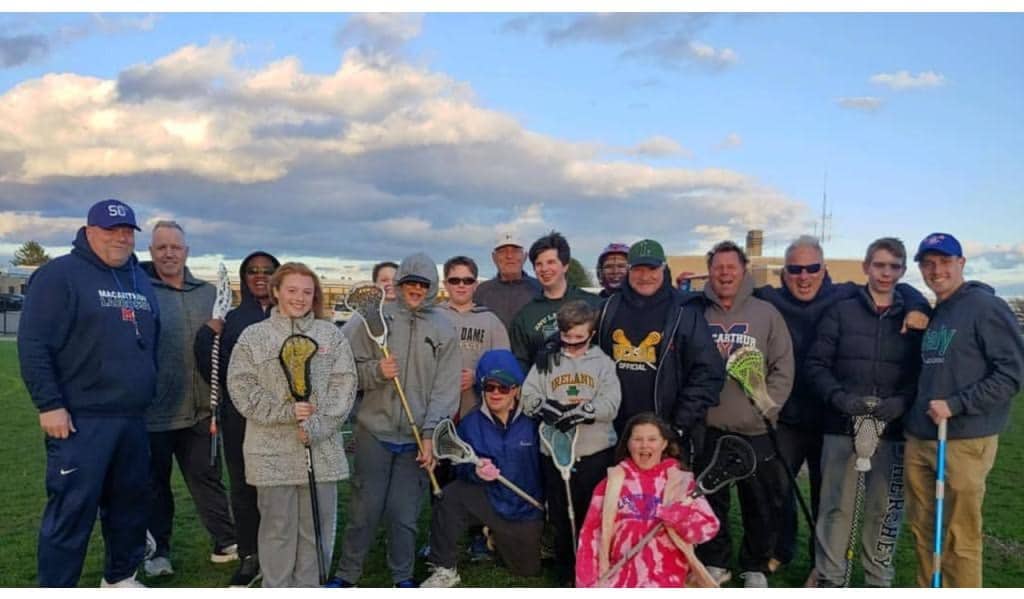 The Bayonne Division of Recreation Special Needs Sports Program has announced it will team up with the Long Island Metropolitan Lacrosse Foundation for a Special Needs Lacrosse Clinic.
The Special Needs Sports Program will partner with a chapter of US Lacrosse, the Long Island Metropolitan Lacrosse Foundation, for a special needs lacrosse clinic. The clinic will take place on Sunday, January 29, from 11 a.m. to 12:15 p.m., at the Bayonne High School Ice Rink Basketball Gym.
Mike Nelson, the President of the Special Needs Lacrosse Division, will be in Bayonne to assist and instruct the athletes. Members of the St. Peter's Prep Lacrosse team will also be on hand volunteering their time in assisting with the clinic.
"We are looking forward to a great clinic with the Long Island Metropolitan Lacrosse Foundation," said Pete Amadeo, Superintendent of Recreation. "Our athletes will have a great opportunity to learn a a new sport. We are excited to meet Mike and create another memorable experience for our program."
There is no fee to participate. The clinic is open to current and new members of the Special Needs Sports Program.
Register online at register.capturepoint.com/CityofBayonne. For more information, contact Amadeo at 201-858-6129 or email bayonnerec@aol.com.
For updates on this and other stories, check www.hudsonreporter.com and follow us on Twitter @hudson_reporter. Daniel Israel can be reached at disrael@hudsonreporter.com.