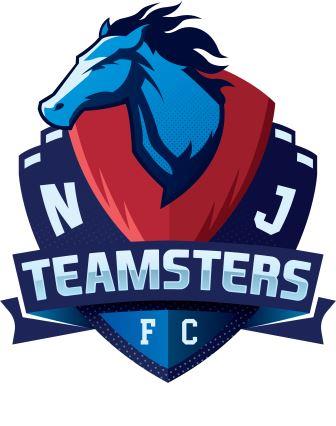 On April 20, 2019 at 6:30 PM, NJ Teamsters FC hosts 2019 Spring-Summer Opening Party & Kick-Off Match against New Hampshire Bobcats at Don Ahern Veterans Stadium located at 198 W. 25 Street & Park Road, Bayonne, NJ 07002.
The party Opening Party begin at 6:30 PM. Pro Premier & Champion players will meet & greet soccer fans, City, County and State officials. DJ D'Cali will spin hits, penalty pick-off competition for all ages, Ball boys & girls play at half time and more. U.S. Air Force veteran and R&B singer Rico Anderson will perform National Anthem.
Tickets are $10.00, kids under 5 FREE and for more free tickets visit our local sponsors for free tickets at BCB Banks (Bayonne, Jersey City, Hoboken branches) & Rapha Wellness Center in Bayonne or ask town super hero, Captain Bayonne!
Great family fun before Easter Sunday!
New Jersey Teamsters FC is a men's pro development soccer club founded in February 2017 by Alex and Sibrena Geraldino play at Don Ahern Veterans Stadium in Bayonne, New Jersey.
The organization consists on two semi-pro teams: Pro Premier w/ United Premier Soccer League (UPSL) and the Champions Team – the reserve squad – currently plays in the Garden State Soccer League (GSSL). Both leagues participate in sanctioned matches during two seasons, Spring/Summer and Fall/Winter.
We are members of United Premier Soccer League (UPSL), U.S. Soccer Federation, Fédération Internationale de Football Association (FIFA) and Garden State Soccer League (GSSL). Through the UPSL, we're eligible to play in the qualifying rounds at the Lamar Hunt U.S. Open Cup. Our motto is: Stand Ready to Strike!