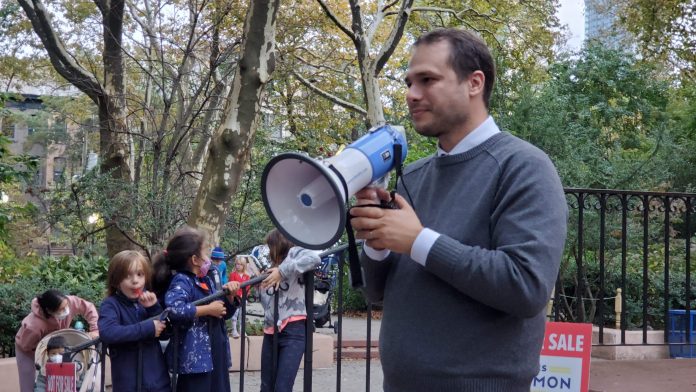 Ward E Councilman James Solomon is set on unveiling a "four-point plan" this month, which would look into ways of "combating tax increases" and "wasteful spending," according to a recent press release put out by Solomon.
"Jersey City's 2022 budget was unacceptable. Jersey City residents faced harsh new tax increases, and it may get worse. For too long, we've allowed developers to get away with not paying their fair share while working families shoulder the burden," said the councilman in a statement. 
Last fall, the city council adopted a $724.8 million municipal budget which came with a 50 percent increase to the municipal tax levy, with council members Solomon and Frank "Educational" Gilmore voting against it (7-2).
The budget is overall a $104 million increase from last year's budget, and the tax levy is increasing by $111.7 million to $335.3 million. Because of the increase to the levy, it will lead to a .082 percent tax rate, and in turn increase property taxes by about $1,188 based on a $461,925 property value.
According to the budget, the biggest items that the city will be spending on are $106.9 million on police salary and wages, and $101.4 million for employee group health insurance.
The budget will pile on more tax increases in the city after the Board of Education adopted a $973 million budget that came with an average $1,611 tax increase per household.
The approved budget is a $159 million increase from the previous year's budget due to an increase in the district's local tax levy, the local payroll tax, a shrinking in state funding and increased salary and benefits costs throughout the district.
According to Solomon's press release the plan would "first introduce an ordinance to cut wasteful overtime spending and strengthen oversight. The ordinance will require every department to deliver the City Council monthly reports on their overtime spending and demand clear answers and timelines if city agencies miss statutory budget deadlines."
The councilman then said he would introduce a "Millionaire's Land Tax," a new tax on developers every time they purchase property and would include a plan to "audit every contract at the county, municipal, and school governments to ensure they do not contain illegal "boat payments"
These payments according to the press release, "are the corrupt practice of loading contracts with excessive sick and personal days to enable the politically connected to receive 'going-away' payments ranging from hundreds of thousands to millions of dollars."
For updates on this and other stories, check www.hudsonreporter.com and follow us on Twitter @hudson_reporter. Jordan Coll can be reached at jcoll@hudsonreporter.com.