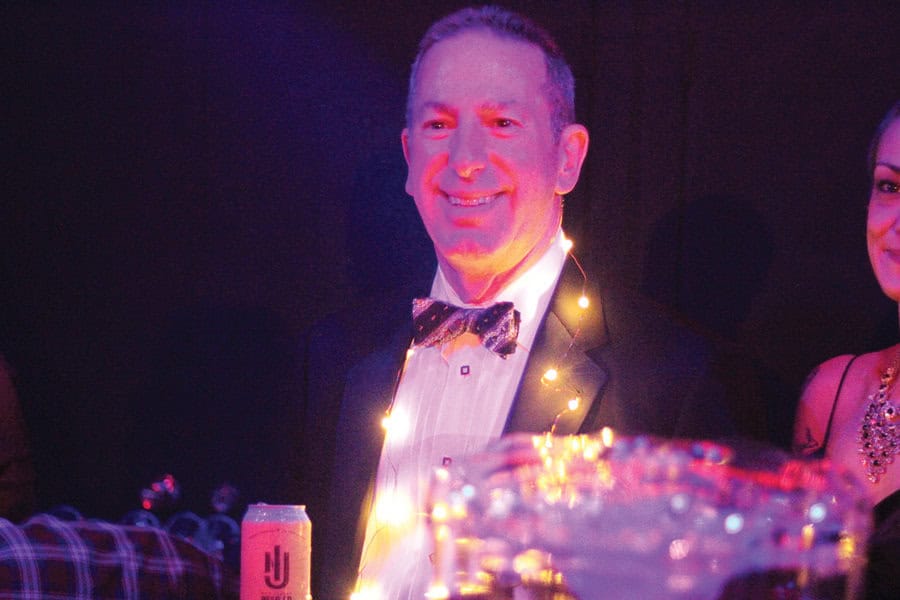 The 2017 version of Art House Productions' annual Snow Ball was a moment to remember. Organizers said the turnout of several hundred people was larger than any previous year. At the event, Christine Goodman, the founder and executive director, announced that she is stepping down for unspecified reasons.
Now in its 16th year of existence, Art House Productions sponsors and co-hosts a variety of cultural programs, including acting classes and workshops for teens and adults.
Art House started as a one-time open mic event in response to 9/11 in late 2001. Soon it sponsored a regular reading series, housed for the most part in the upper floors of Victory Hall.
Now the events include theatrical performances, dance shows, visual art exhibits, and JC Fridays, held at the beginning of each calendar season.
_____________
"Everybody's a dreamer; everybody's a star, everybody's in show biz, no matter who they are." – The Kinks
____________
Special events have included such as Words Against War, which was performed on the steps of City Hall. A one-woman play written by Goodman was the first theatrical piece the organization produced.
Art House moved from Victory Hall to the Hamilton Park area for about five years, and then two years ago, it moved to its current location Magnolia Avenue near Journal Square.
But it will once more relocate as of Feb. 1, to continue its programming at as yet to be announced location.
Known for her incredible laugh, Goodman seemed near tears when she made the announcement that she would step down and Meredith Burns would assume the role of executive director.
The Snow Ball is Art House's premier fundraising event accounting for about 20 percent of its annual operating budget. But it is also a social occasion that brings out artists and other public figures, many of whom dress up for the "best dressed" contest, an event in which "best" is often outrageous and stunning with participants making their way down a modeling runway.
Al Sullivan may be reached at asullivan@hudsonreporter.com.