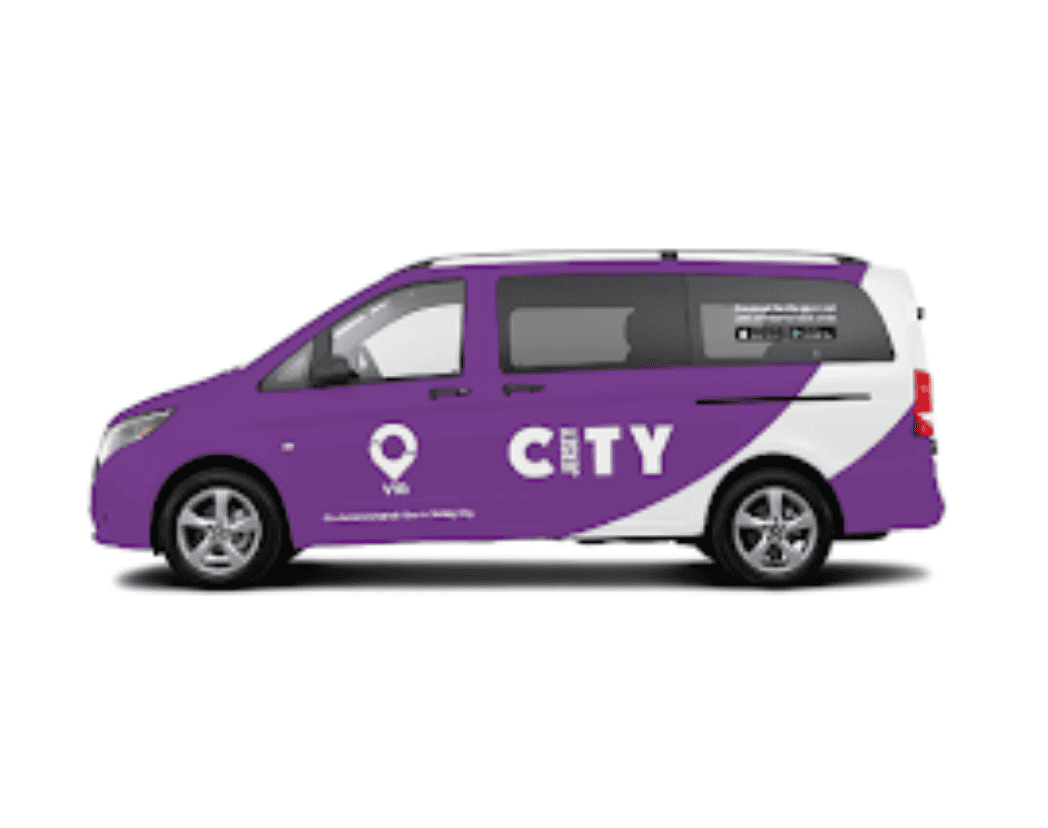 Purple vans will hit the streets next month as Jersey City becomes the first municipality in the state to have an on-demand bus system, paid for by a $1.8 million partnership with Via, a New York City-based company that provides transit options and ride shares.
Jersey City held an online survey this month for residents to decide the color, choosing from four options: yellow, green, blue, or purple, the last of which Mayor Steven Fulop announced as the winner.
"I wanted the vans to be recognizable to spread awareness of the new system," Fulop said in an email to constituents.
"More important than the color is what this will do to help residents living in transit deserts, as it will take anyone living in an area without mass transit to any other location in the city for $2," Fulop tweeted.
Residents in the Greenville and Heights neighborhoods of Jersey City will be able to travel more easily because the new service will connect the northern and southern areas of the city, as well as help people living in these neighborhoods get to and from the city's major transit hubs in Journal Square and Downtown.
The city announced the new service at a press conference in September, noting that the new city-subsidized commuting network aims to help residents in the city's "transit deserts" and ease frustrations of commuters who are dealing with overcrowded buses and unreliable bus schedules.
The service will offer 14 six-passenger vans, which will provide an estimated 150,000 rides per month.
Similar to Uber and Lyft, Via will drive multiple passengers headed in similar directions without fixed routes, picking up and dropping off passengers at corners instead of directly to their destinations.
App or phone 
Passengers will be able to request a ride using the Via app or by calling a service phone number. Using an algorithm, Via will then direct the passenger a short walking distance to a virtual bus stop no more than three blocks away.
The service phone number will be announced once Via launches.
According to Via's Head of Global Consumers Alex Lavoie, wait times will be below 12-15 minutes.
Riders can also request a wheelchair accessible vehicle, which will pick up those with disabilities at their specific locations, not requiring the passenger to move to a virtual stop.
Those who use the service will pay $2 a ride either through the app or using cash.
Seniors and low-income residents will ride for $1 or less.
Service will operate Monday through Friday from 6 a.m. to 10 p.m.
The service will not operate within Downtown and Journal Square, only to the transit hubs in those areas.
At least 10 percent of the fleet will be electric vehicles. Via will provide its own charging infrastructure and maintenance, according to the city's Business Administrator Brian Platt.
Fulop said he hopes the new system will convince residents they don't need a car. The new system will be both convenient and cost-effective because residents won't need to worry about parking, long wait times, and traffic.
For updates on this and other stories keep checking www.hudsonreporter.com and follow us on Twitter @hudson_reporter. Marilyn Baer can be reached at Marilynb@hudsonreporter.com.