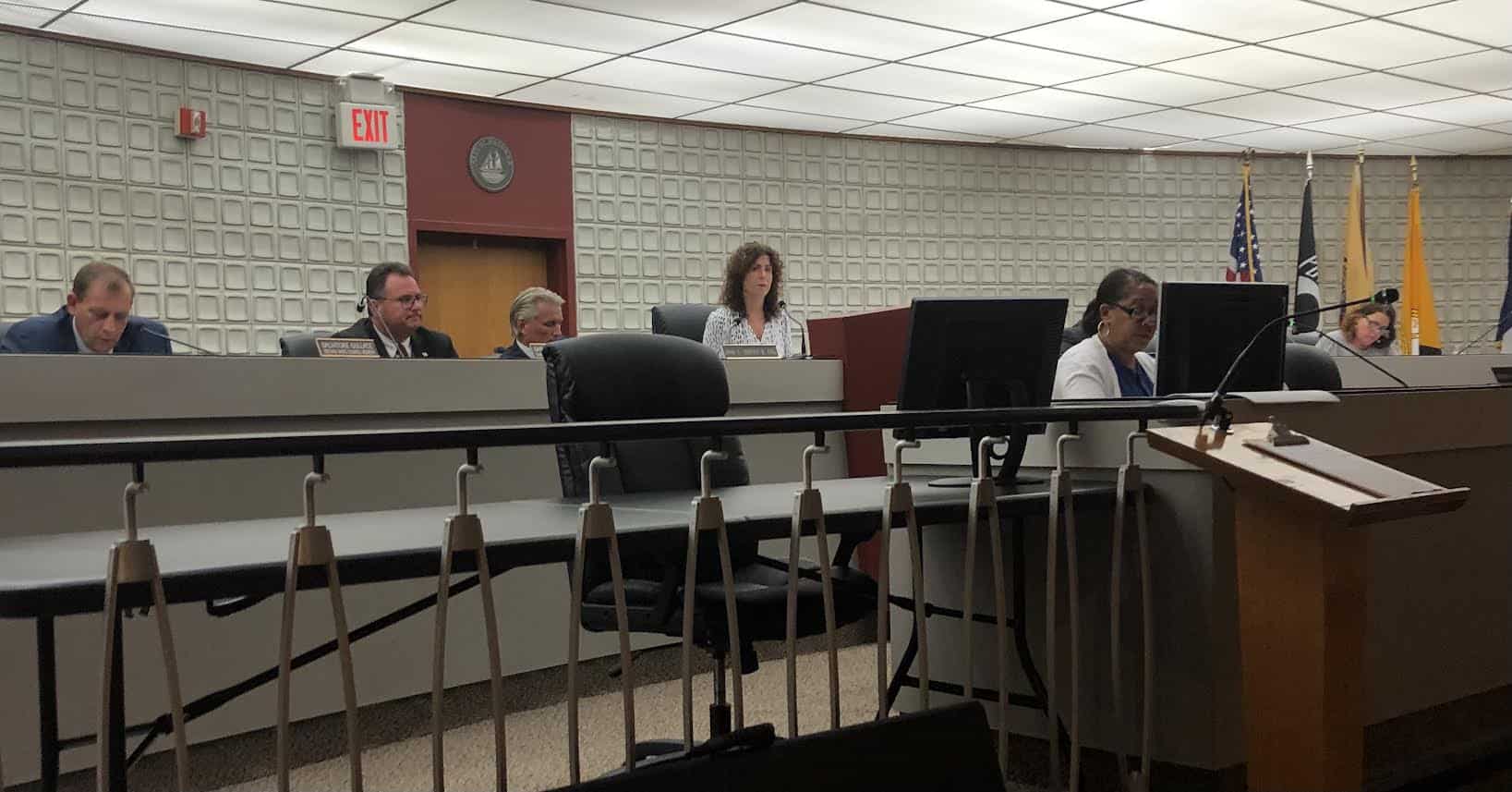 The Bayonne City Council has withdrawn an ordinance that would have approved a payments-in-lieu-of-taxes (PILOT) agreement with Ma Durga Chosin Urban Renewal, an affiliate of Mahalaxmi Bayonne Urban Renewal, LLC.
Under a PILOT agreement, municipalities grant developers exemptions from traditional property taxes for a set period of time to encourage them to make improvements to a property or locate a project in a distressed or "blighted" area. Instead of property taxes, developers make an annual payment to the municipality.
The payment is typically much less than traditional taxes, and is structured so that the municipality receives more of a benefit than it would from usual property taxes. These exemptions save a developer in real estate taxes, but they provide an increase in the fair market value of the property as a result of higher net operating income.
Under review
The ordinance was withdrawn at its July meeting. In an interview with the Bayonne Community News, City Council President Sharon Ashe-Nadrowski said the ordinance was withdrawn because it is under financial review by legal analysts.
The council has tasked financial advisors with reviewing financial agreements. 
"We started that like a year ago," Ashe-Nadrowski said. "All PILOTs get reviewed by NW Financial, our financial analysts, to make sure that we are getting our true value. We make money on all PILOTs, but this is to make sure that someone with a financial degree has another set of eyes on it, externally."
The ordinance will be introduced and up for a public hearing when the review is complete.
The now-withdrawn ordinance supports a project that entails "a multi-phase development consisting of a residential development with associated facilities, including parking and amenities, located on approximately 5.32 acres of vacant land," according to the ordinance. The project is part of a larger redevelopment plan for the 26.33-acre Harbor Station South District.
Developing MOTBY
In 1990, the city council designated the former Military Ocean Terminal at Bayonne (MOTBY) as an area-in-need-of-redevelopment. In 2001, the council adopted the original Peninsula redevelopment plan.
According to an ordinance adopted by the council in 2016, "the redevelopment plan was adopted a number of years ago when market conditions were different from current market conditions. Portions of the Peninsula redevelopment area currently remain vacant and/or undeveloped."
The Harbor Station South District was identified as one of the undeveloped areas, and a redevelopment plan for that area was drawn up and adopted by the council that January.
Mahalaxmi Bayonne Urban Renewal, LLC was appointed one of two developers to redevelop South Harbor Station in 2016. In 2019, the board approved a general redevelopment plan proposed by the entity.
The plan calls for 25 buildings, five of which include 25-story residential towers. New streets will be created on the site between Chosin Few Way and Goldsborough Drive. The plan includes 4,500 rental apartments, 218 hotel rooms, commercial buildings, and about 80,000 square feet of retail space.
Previous tax breaks
The council has awarded tax breaks to Mahalaxmi Bayonne Urban Renewal, LLC and related entities for redevelopment at Harbor Station South and MOTBY.
In 2017, the council awarded a 30-year tax abatement to the Mahalaxmi Bayonne Urban Renewal, LLC for the construction of a five-story mixed-use building consisting of 97 residential units within the Harbor Station South redevelopment area. This building is complete and is now known as the Waterview.
In 2018, the council awarded a 25-year tax abatement to Devi Mata Flagship, LLC, an affiliate of Mahalaxmi Bayonne Urban Renewal, LLC, for the construction of a 10-story residential development with associated facilities, including parking and amenities with approximately 598 units.
In 2019, a tax abatement was awarded for 25 years for the construction of five 11-to 13-story residential buildings at 50 Flagship Street with approximately 1,080 apartments to be constructed in phases.
Later that year, the council awarded a tax abatement to Malakshmi Goldsborough Urban Renewal, LLC, an affiliate of Mahalaxmi Bayonne Urban Renewal, LLC, for the construction of seven residential buildings to be constructed in phases in Harbor Station South. Of the seven, four will be approximately 25 stories, and three will be approximately 12 stories. There will be approximately 1,589 apartments, with associated commercial retail space.
Terms unclear
While the terms of the withdrawn ordinance are not yet clear, if they are over 15 years, they will not pass without more squabbling among council members. In recent meetings, members have debated lowering the maximum length of PILOT agreements, but have not taken official action.
The next city council meeting is in August. For more information, go to bayonnenj.org and click on the event on the calendar webpage.
For updates on this and other stories, check www.hudsonreporter.com and follow us on Twitter @hudson_reporter. Daniel Israel can be reached at disrael@hudsonreporter.com.